Mortgage Interest Rates Forecast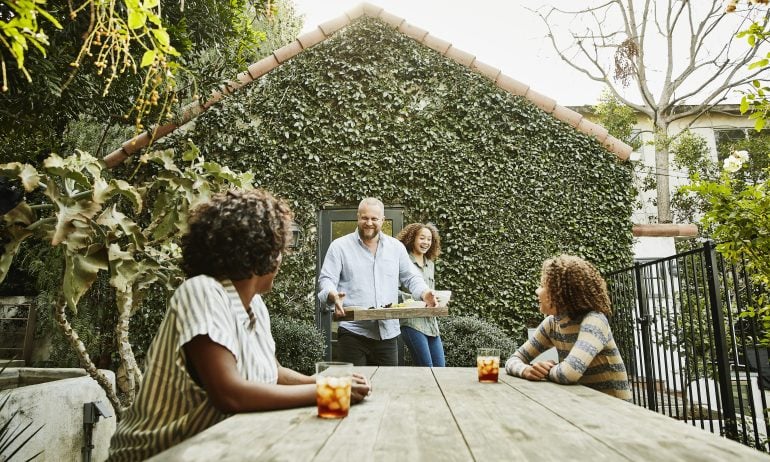 Many or all of the products featured here are from our partners who compensate us. This may influence which products we write about and where and how the product appears on a page. However, this does not influence our evaluations. Our opinions are our own. Here is a list of our partners and here's how we make money.
Mortgage rates today: Wednesday, June 23, 2021
On Wednesday, June 23, 2021, the average interest rate on a 30-year fixed-rate mortgage remained the same at 2.888% APR. The average rate on a 15-year fixed-rate mortgage stayed at 2.264% APR and the average rate on a 5/1 adjustable-rate mortgage rose one basis point to 3.126% APR, according to rates provided to NerdWallet by Zillow. The 30-year fixed-rate mortgage is two basis points higher than one week ago and 46 basis points lower than one year ago. A basis point is one one-hundredth of one percent. Rates are expressed as annual percentage rate, or APR.
Get more smart money moves – straight to your inbox
Sign up and we'll send you Nerdy articles about the money topics that matter most to you along with other ways to help you get more from your money.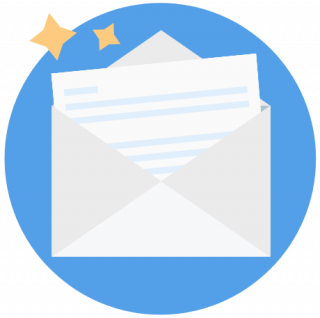 The 30-year fixed-rate mortgage averaged 2.86% APR, same as the previous week's average.

The 15-year fixed-rate mortgage averaged 2.2% APR, up three basis points from the previous week's average.

The five-year adjustable-rate mortgage averaged 3.11% APR, up three basis points from the previous week's average.
The unchanged weekly rate average on the 30-year mortgage conceals a complex reality. Like a prairie dog town that seems tranquil on the surface, there was movement below. Rates started low and trended upward. Rates had moved in the opposite direction the week before, when the 30-year mortgage trended downward. In a line graph, the two-week rate trend would be V-shaped. So even though the rate averages were the same from week to week, rates moved in different directions: down, then up.
Mortgage rates got an upward shove from the Federal Reserve's monetary policy meeting June 15 and 16. Since the beginning of the pandemic, the Fed has wielded its tools to keep interest rates low. It has specifically targeted mortgage rates. By buying at least $40 billion a month in mortgage bonds, it has put a ceiling on mortgage rates.
Someday the central bank will begin cutting back on those bond purchases. The Fed won't stop buying mortgage bonds cold turkey; instead, it will reduce its purchases in steps, like a psychiatrist weaning a patient off of antidepressants. (In fact, the purchases belonged to a package of policies designed to avoid another type of depression.) These gradual reductions are called "tapering" by Fed geeks, who enjoy a buzzword that connotes insider status.
Even a whisper about tapering can be enough to send mortgage rates higher, and that's what happened in the week ending June 17. In a news conference June 16, reporters asked Fed Chair Jerome Powell when tapering will begin. He was noncommittal, besides saying that the reductions will be "orderly, methodical and transparent," with careful communication beforehand.
When the Fed announces a plan and timetable for tapering, expect mortgage rates to climb again. Such an announcement may happen in the second half of this year.
June mortgage rates forecast
In my monthly outlook, on June 3, I predicted that mortgage rates would go up in June, by less than a quarter of a percentage point. The month started with the 30-year fixed-rate mortgage averaging 3.03%, so my forecast calls for the 30-year to end the month at 3.28% or less.
Most of the increase would happen in the last half of the month, after the June 15-16 meeting of the Federal Reserve's monetary policy committee. The Fed was expected to acknowledge the inevitable: that 2021 may be the year when it starts pulling back from its easy-money policies.
Trying to avoid a 'taper tantrum'
The Fed has already been reminding everyone that it will begin tightening someday, so that a change in policy shouldn't come as a shock to the system. If bond investors overreact anyway, their outburst will manifest itself as a reluctance to buy mortgage bonds. By turning up their noses at mortgage bonds, they would put upward pressure on mortgage rates.
The central bank found itself at a similar crossroads eight years ago. At that time, the Fed had been doing what it's doing now: buying mortgage bonds to hold down rates and keep mortgage money flowing. In a news conference after the June 2013 monetary policy meeting, then-Fed chair Ben Bernanke said "it would be appropriate" to begin tapering its monthly purchases of mortgage bonds later that year.
The bond market's unruly reaction became known as the "taper tantrum." Bond yields abruptly went up, followed by mortgage rates. The Fed wants to prevent a recurrence. If it succeeds, bond investors will merely pout.
At the beginning of May, I predicted that mortgage rates wouldn't change much during the month. I said the rate on the 30-year mortgage would go up and down a little day to day but would remain between 2.875% and 3.25%.
That prediction was mostly correct. The rate on the 30-year fixed-rate mortgage averaged 2.94% APR in May, compared with 2.97% in April. On several days, the 30-year slipped below 2.875%, which I hadn't predicted.
Lower-income borrowers get refi help
The pandemic's economic effects have hit Americans unequally. On one side, you have people who could work from home, were well-paid and avoided lengthy interruptions in income. On the other side, less-well-paid people were more likely to have jobs they couldn't do at home, and they lost income when businesses closed due to social distancing.
When mortgage rates dropped through much of 2020, many prosperous homeowners refinanced their mortgages. They were able to qualify for new loans because they had kept their jobs, allowing them to pay their bills on time and maintain good credit records.
Lower-income homeowners didn't fare as well. More than 2 million didn't refinance, despite low rates, according to Mark Calabria, director of the Federal Housing Finance Agency.
The agency directed Fannie Mae and Freddie Mac to come up with refinance options for lower-income homeowners. Fannie's program, called RefiNow, is scheduled to begin June 5. Freddie's program, Refi Possible, will roll out beginning Aug. 30.
These programs will pay up to $500 for an appraisal and waive the adverse market refinance fee that acts as a half-a-percent sales tax on refinancing a mortgage.
To be eligible, borrowers must make 80% or less of the area median income, live in their own single-family home, have no missed payments in the past six months, and reduce the interest rate by at least half a percentage point. The mortgage must be backed by Fannie or Freddie, and the borrower's credit score must be 620 or higher. Other eligibility restrictions apply.