What Is a Real Estate Attorney, and Do You Need One?
Your state may require you to hire a real estate lawyer to facilitate parts of your home purchase.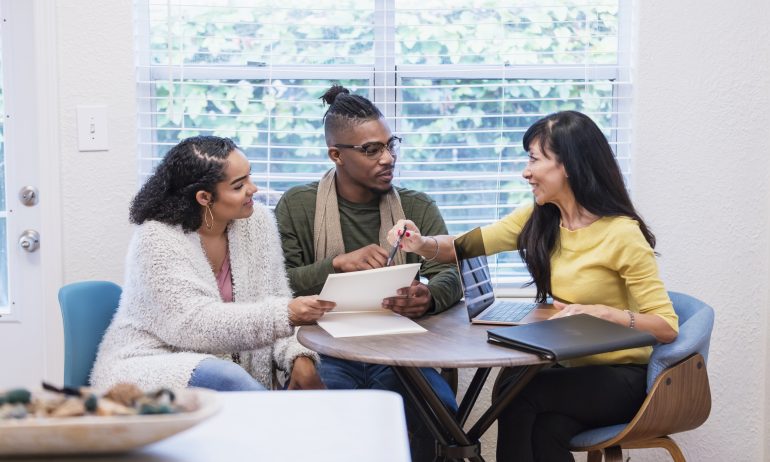 Many or all of the products featured here are from our partners who compensate us. This may influence which products we write about and where and how the product appears on a page. However, this does not influence our evaluations. Our opinions are our own. Here is a list of our partners and here's how we make money.
A real estate attorney's role is to ensure the legal transfer of property from seller to buyer. These attorneys handle tasks like preparing or reviewing documents, ensuring that the title is clear and facilitating the transfer of funds.
A real estate lawyer's exact duties will vary depending on whether you, the seller or the lender hire them, what your state laws require and what's needed for your home purchase to proceed smoothly.
» MORE: Understand the , from start to finish
Real estate attorneys handle "real property" transactions. Real property is somewhat interchangeable with real estate — land and permanent structures that are fixed in place.
For the purposes of most home buyers, purchasing real property doesn't involve going to court. Instead, a real estate lawyer may prepare or review all of the documents related to your home purchase, including the contract, any additional agreements made with the seller, documents from your lender, and title and transfer documents. If you use a real estate attorney, they may also attend the closing, either or in person.
Real estate attorneys sometimes handle additional parts of the home purchase like title searches and , to ensure there are no outstanding claims or liens against the property. They may also provide documentation of the transfer of funds to the seller and to your lender, or facilitate the transaction as a third party.
A real estate attorney can, of course, also provide help if a problem arises that could hold up the sale.
Your decision to hire a real estate attorney will likely depend on where in the U.S. you're trying to buy property. States vary in what they consider to be the "practice of law," so what's fine for a real estate agent or notary to take care of in one state might require an attorney in another.
In some cases, your mortgage lender may require a real estate attorney be part of the transaction. That could mean you're off the hook for the attorney fees, since the lawyer isn't representing you as a buyer.
In states that require a closing attorney, know that even though you hire and pay for the lawyer, they are considered a neutral party whose interest is simply to complete the transaction.
Real estate attorney costs will vary depending on what services you need and how they choose to bill you. The attorney may charge a flat fee that encompasses a specific set of services (like examining the title abstract and providing a title opinion) or an hourly fee.
Real estate attorney fees are generally paid as part of your . You'll see it on your document under "services you can shop for," since it's not a set cost. The estimate given in the loan estimate can change depending on the attorney you hire and your legal needs.
If you need to find a real estate attorney, ask for recommendations from friends or relatives who have recently purchased homes. In states where it's customary or required to have a lawyer, your real estate agent likely has recommendations too. Check your attorney's credentials with your state's bar association to ensure they are in good standing. (State bar association websites can also help you find real estate lawyers near you.)