Tax Deductions for Homeowners
You can deduct mortgage interest, property taxes and other expenses up to specific limits if you itemize deductions on your tax return.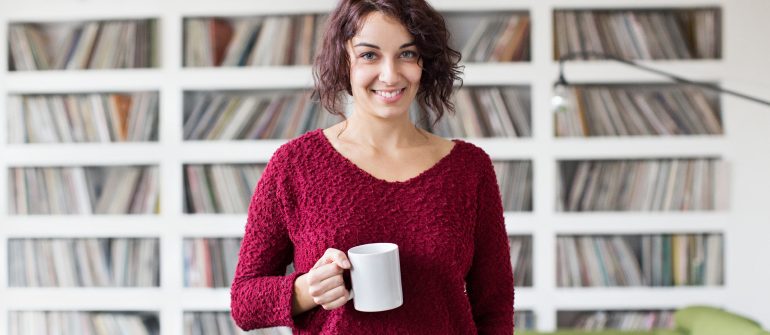 Some or all of the mortgage lenders featured on our site are advertising partners of NerdWallet, but this does not influence our evaluations, lender star ratings or the order in which lenders are listed on the page. Our opinions are our own. Here is a list of our partners.
Tax deductions for homeowners can add up to thousands of dollars, but claiming them is worth the trouble only if all your itemized deductions exceed the IRS standard deduction.
The standard deduction for the 2022 tax year is:
$25,900 for married couples filing jointly.

$12,950 for single filers and married individuals filing separately.

$19,400 for heads of households.
To decide whether to itemize, add up homeowners and other tax deductions you qualify for. If the sum is more than the standard deduction, then itemize. If not, take the standard deduction. Here are the tax deductions for homeowners to include in the calculation.
This is usually the biggest tax deduction for homeowners who itemize. A portion of every mortgage payment goes toward interest on the loan. You can deduct the interest you paid up to a limit, which depends on when you took out the mortgage.
Dec. 16, 2017, and later: You can deduct the interest on up to $750,000 of mortgage debt (or up to $375,000 if you're married and filing separately).

Oct. 14, 1987, through Dec. 15, 2017: You can deduct the interest on up to $1 million of mortgage debt ($500,000 if married and filing separately).
If you refinanced a mortgage, the limit depends on the old loan's origination date. If the mortgage predates Oct. 14, 1987, all the mortgage interest may be deductible.
Your mortgage servicer will send a statement each year showing how much interest you paid.
Home equity loan interest
Interest on home equity loans and home equity lines of credit can be deducted, but only if you spent the borrowed money on home improvements. Before the 2017 tax reform law went into effect in 2018, you could deduct the interest even if you used the money for other purposes, such as college tuition.
Your home equity loan or HELOC debt counts toward the total mortgage debt limit for deducting interest. So if your first mortgage is over the deductible limit, then the home equity loan interest won't be deductible.
If you're within the limit to deduct all your mortgage interest, you may also be able to deduct discount points you paid when the mortgage closed. Some homeowners buy discount points to lower the mortgage interest rate. One discount point costs 1% of the mortgage amount.
The term "points" can be confusing because some lenders call their fees "loan origination points." Those points go toward paying the lenders' costs for providing the loan, and they are not tax-deductible. Only discount points paid to reduce the interest rate can be deducted.
You can get a tax break for paying property taxes, but there's a limit. You may deduct up to $10,000 ($5,000 if married and filing separately) of property taxes in combination with state and local income taxes or sales taxes.
You may deduct home office expenses if you're self-employed and use part of your home regularly and exclusively for your business.
You can use the IRS "simplified method" or your actual expenses to figure out the deduction amount for home office expenses. The IRS website provides details about determining whether your home office qualifies for a tax deduction and has worksheets for calculating the deduction amount.
Medically necessary home improvements
When figuring out your medical expense deductions, you can include the cost of installing health care equipment or other medically necessary home improvements that benefit you, your spouse or a dependent.
Permanent improvements that increase your home's value are only partly deductible. The deductible cost is reduced by the amount of the property value increase.
Many improvements to make a home more accessible, such as constructing entrance ramps, widening doorways or installing railings and support bars, usually don't increase the value of a home and can be fully deducted.
Mortgage loans from our partners