How to Find a Business Partner Online
Learn how to find a business partner online. Our guide has top tips, best websites to use, and precautions to take.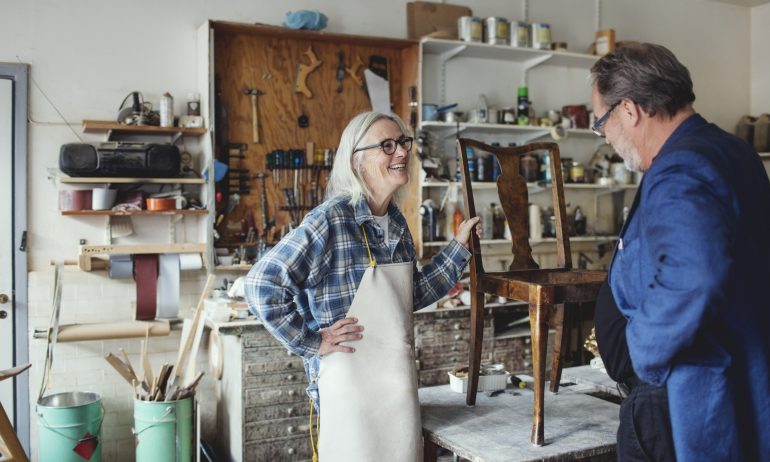 Many or all of the products featured here are from our partners who compensate us. This influences which products we write about and where and how the product appears on a page. However, this does not influence our evaluations. Our opinions are our own. Here is a list of our partners and here's how we make money.
There's no doubt that starting a small business can be a time-consuming and demanding process—especially if you're doing it all on your own. For this—among other reasons—you may decide to work with a partner to start your business.
Finding the right business partner, however, is essential. After all, this individual will be the person you trust to help you manage your finances, make important decisions, and run your day-to-day business operations. So, whether you haven't had luck finding a partner through more traditional channels or you're simply looking to streamline your search process, you might be wondering: Should you start a business with someone you met online?
In short, the answer is yes—as long as you approach the process carefully—and we're here to help. In this guide, we'll explain how to find a business partner online with tips from experienced entrepreneurs, as well as review the best websites to use to start your search.
Smart money moves for your business
Grow your small business with tailored insights, recommendations, and expert content.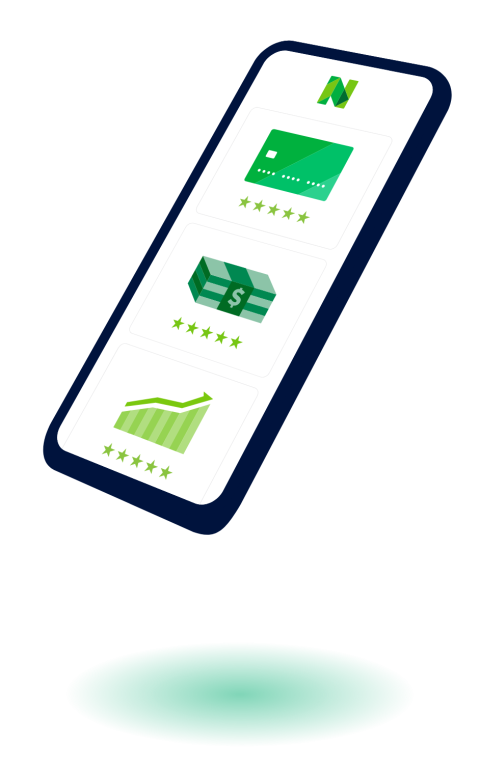 How to find a business partner online in 9 steps
When you're trying to find a business partner online, you can follow these nine steps to get started:
1. Solidify your business idea.
Before you bring a co-founder on board, you'll need to ensure that you have a clear, developed small business idea.
If you're still working out details and are hoping to meet a partner who can help draft a business plan, you'll need to make this clear and upfront in your search. Wherever you are in the development process, put your most updated plan in writing so you can present a snapshot to serious partner candidates.
with Fundera by NerdWallet
2. Define what you're looking for in a business partner.
The kind of partner you're looking for largely depends on the kind of business owner you are, in addition to your anticipated business needs. For instance, a seasoned business owner might seek a technical expert to take charge of product development for their new company; a first-time entrepreneur may have the expertise to start a business but need a partner with management and operational experience.
This being said, you should take stock of both your strengths and your shortcomings as a future small business owner. You should seek a partner whose experience, skills, and general demeanor complements the first and bolsters the second. You might even write out a "business partner job description" to help you vet candidates as you continue through the process.
3. Update your online presence.
Now that you have a better sense of your business idea and what you're looking for in your business partner, you'll want to make sure that any potential business partner candidates have the opportunity to learn more about you.
And what's the first thing you do when someone sends you a friend request on Facebook, connects with you on LinkedIn, or follows you on Twitter? You probably Google them. You can expect that any prospective partner candidates you reach out to online will do the same to you.
For that reason, you want to make sure that you're discoverable by search and that the results are work-appropriate and up to date. As a test, you can try searching your name in private browsing (incognito) mode.
If you're difficult to find via search, you might consider creating a personal website—it's a great way to put yourself out there and post content under your name. And even if your social media profiles are personal, they might be the highest-ranking results for you, so you'll want to consider linking to your business or website while you're searching for a business partner.
All of this being said, it's important to remember that you don't need to use every networking or social media platform available. But you should have a page on the professional platforms, like LinkedIn or AngelList, so people can message you directly (and verify your identity).
4. Leverage your existing online network.
After you've updated your website and social media profiles, you might start your actual search for a business partner by leveraging your existing online network.
Ask fellow entrepreneurs in your LinkedIn, Facebook, or email network about how they found their business partners— that might give you some ideas about reaching out to people you already know or utilizing the resources you have access to. As an example, college or university alumni networks often include professional outlets, events, and even mentoring programs—and in many cases, these include Facebook groups, LinkedIn pages, and job listings on college or university websites.
Similarly, you might find that simply reaching out to entrepreneurs that you already know by email to let them know that you're looking for a business partner can result in a variety of referrals. You'll never know who you can reach or find by simple "word of mouth"—even if it's through the power of email.
5. Search online startup, co-founder, and business communities.
In addition to utilizing your existing network, there are a variety of online communities designed specifically for entrepreneurs looking to find a business partner online.
Although this would normally seem like a strange comparison, in this case, just like online dating, there are different types of sites depending on how you'd prefer to find and meet your business partner.
For example, there are network matchmaking-style websites, like CoFoundersLab, that allow you to create a free or premium account—and based on your profile, use AI algorithms to suggest the best matches for co-founders, partners, and team members.
Then, there are much more informal websites that can be used to find a business partner such as the active /r/cofounder subreddit, where entrepreneurs who are looking for co-founders or business partners post about their business, who they're looking for, and where interested candidates can contact them for more information.
Of course, if you're initially hesitant to have extended discussions online with potential business partners, you can start by using virtual forums that connect you to in-person meetings. Meetup.com, for example, has an entire category devoted to "career and business" and can direct you to online or in-person gatherings of like-minded professionals in your area.
To this point, when you're learning how to find a business partner online, one important thing to keep in mind is how distance could potentially impact the logistics of your business partnership.
For instance, Richard Shaw started LogbookLoan with a business partner he met through the /r/entrepreneur subreddit, and although the relationship was positive, there were some drawbacks of working with a remote co-founder. He said: It was more the distance that meant the partnership didn't work; my morning was my partner's evening, and it was hard to schedule Skype calls or get answers to emails the same day. This caused the business to slow down. We both realized it wasn't working and parted ways amicably.
6. Vet potential candidates.
The next step in learning how to find a business partner online? Vetting your potential candidates.
Once you've identified one or a few individuals that you think might make a good fit for your business partner, you'll want to find out as much as you can about them—just as you would with an employee before hiring them. This helps ensure that, first of all, the person is in fact who they say they are—and, second, provides some background information about their career and experience.
So, to vet potential candidates, you'll want to:
Search for them online—including a basic Google search, as well as on social media and networking platforms. If you're having trouble finding them online, you'll likely want to find some other way to verify their identity. There are a variety of reliable HR background check websites that might be worth considering.

Review their previous work—either from their LinkedIn, personal or business website, or portfolio. You might also ask for a reference from a previous client or business partner that you can speak to.
To this last point, Cristian Rennella, CEO and founder of elMejorTrato, told us that the most important thing to know about a partner is the quality of their work. Having started companies with both old friends and new partners he met online, he said if someone has the right track record—and can prove their work—it really doesn't matter how you initially came into contact.
After you've verified the identity of your candidates and found one or a few that you feel comfortable moving forward with, you'll want to move to the "interview" stage.
Contact the individual and set up a time for a conversation. Before you pitch someone on the business you want to start, however, you should look beyond their resume and try to figure out what excites them professionally.
Remember, as much as you are interviewing a candidate, you're also trying to recruit them. In your first meeting, whether it's in person or over the phone, don't forget to market yourself as a great business partner, too.
And of course, when you're having this conversation, don't underestimate the importance of aligning on more than objective business goals. You'll want to keep in mind your core personal and business values as well—if you and your business partner don't value the same things, it's much more likely you'll face conflicts down the line.
8. Conduct a trial period.
Once you've found a prospective co-founder you're excited about, verified their identity, shared your business plan, and ideally met in person or over a video call, you might be tempted to launch full-force into your partnership.
Unfortunately, when you're learning how to find a business partner online, or in-person for that matter, you won't want to rush into things. Instead, you'll want to start by conducting a trial period—a trial period can be informative for both you and your potential partner and help you both determine if the partnership is a good fit before taking on the risks of starting a business together.
As an example, Dave Hermansen, a veteran ecommerce entrepreneur, recommends starting incrementally with a potential business partner by hiring them for a project at an existing business:
"Practically all of my solid partnerships have started with getting to know the other person by hiring them first to do different things for our already existing companies. Later, after I can see how well we really mesh, I have been able to offer partnerships in either existing or new business ventures with the person."
9. Draft a partnership agreement.
After the trial period, you'll hopefully decide that you've found the right business partner. In this case, you'll want to take the proper steps to make the partnership official—provided your new co-founder is willing to accept the position.
You should draft a partnership or founders agreement that outlines the structure of your business, as well as the arrangement between the two of you as partners. This agreement should address issues such as:
Roles and responsibilities
To ensure that the document covers all of your basis and is legally binding, consider working with a business attorney to help you through the process.
Best websites for finding a business partner online
Now that you have a better sense of exactly how to find a business partner online, let's review a few more of the websites you can use during the search process:
CoFoundersLab: Mentioned above, this matchmaking-style website allows you to create a profile and find a business partner, co-founder, or team member based on their AI algorithm.

Founder2be: With Founder2be, you can create a profile and browse their network of other entrepreneurs looking for co-founders, designers, marketers, developers, and more.

Cofoundme: Using Cofoundme, you can register your profile and get matched with potential partners. You also can publish business ideas, browse startups, and create job postings.

FoundersNation: Set up like a classic dating site, FoundersNation allows you to create a free profile and browse co-founders in your area with specific skills to find the right partner for your business.

StartHawk: StartHawk is a platform specifically created to matching entrepreneurs looking for their business partners. With StartHawk, you can use a variety of filters to narrow your co-founder search and use their internal messaging system to communicate with potential candidates.

IdeasVoice: IdeasVoice is a global collaboration site that allows aspiring entrepreneurs to share and workshop business ideas, discuss projects, and even find business partners. You can sign up for a free account, or opt for IdeaVoice premium services for advanced search, profile promotion, among other benefits.

AngelList: Although you may be familiar with AngelList as a job search site, many entrepreneurs also use this platform to post positions for co-founders and business partners—especially in the tech industry.

Reddit: As we mentioned above, many small business owners have actually found success using subreddits dedicated to finding business partners or co-founders, such as the /r/entrepreneur subreddit or the /r/cofounder subreddit.

LinkedIn: As you might expect, LinkedIn is designed for business networking—and although it might take some more time and effort—it is definitely a worthwhile resource to use when searching for a business partner online.

Meetup: Even though Meetup.com may be a less direct way of finding a business partner online, it can certainly be helpful when you're just starting your search. Plus, they have groups and topics specifically devoted to business partnerships and networking.
It's important to remember that you'll want to take the necessary precautions when looking for a business partner online—do the proper research, verify candidates' identities, and follow general internet best practices.
Overall, like most aspects of starting a business, finding your co-founder might involve some trial and error. In this case, you can try to embrace that opportunity, keep an open mind, and talk to multiple candidates before making a decision. After all, the top priority in finding the right person is your compatibility as business partners.
This article originally appeared on JustBusiness, a subsidiary of NerdWallet.