How to Start a Car Detailing Business: A Step-by-Step Guide
Expensive cars need upkeep. Can you cash in on the market?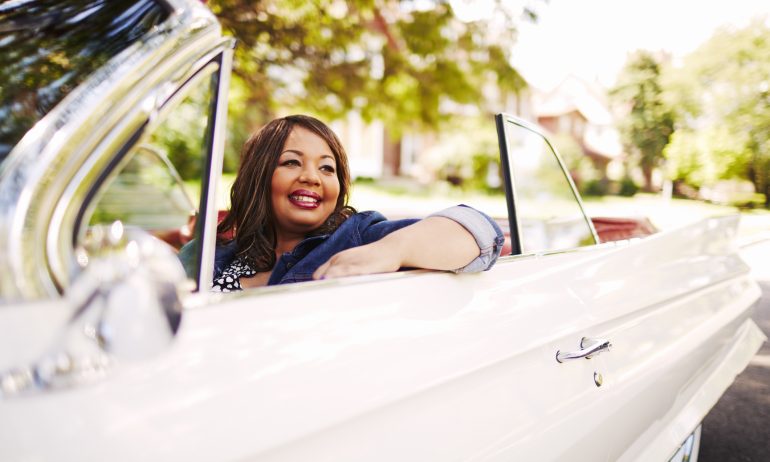 Many or all of the products featured here are from our partners who compensate us. This influences which products we write about and where and how the product appears on a page. However, this does not influence our evaluations. Our opinions are our own. Here is a list of our partners and here's how we make money.
Anyone who is considering starting a business of their own wants to ensure there's enough demand to sustain their new venture. Between the higher prices of new cars and longer vehicle lifespans, people are buying fewer new cars and driving their current vehicles longer. This is one factor that has led to increased demand for car washing and detailing services. According to Grand View Research, the industry's global market size is expected to grow at a rate of approximately 3.2% from 2019 to 2025.
Are you considering starting a car detailing business of your own to capitalize on this growth? For the right person, it could be a great business venture. However, it's important that you understand everything that goes into starting such a business.
Below, we outline the major steps involved in starting a car detailing business so that you can make sure that you're prepared for the challenges you'll encounter before getting started.
8 steps to open a car detailing business
It might be tempting to look at this industry and think, "It's only car washing, how difficult can it be?" But to call car detailing nothing more than car washing is a vast understatement. On top of a thorough understanding of all of the services that your customers will expect you to provide, running a successful car detailing business will require you to have at least a basic level of business acumen as it applies to the field.
That's why, before you start your own business, it's a good idea for you to work in the industry for at least a few years. Doing so will allow you to gain real, hands-on experience performing the services that your future business will offer — experience that will come in handy even if you aren't the person actively working on customers' vehicles every day. Shadowing the manager or business owner will also give you insights into the challenges they face and the logistics of running a business that you need to prepare yourself for.
Similarly, while car detailing isn't a field that requires formal training, it can be helpful. Completing an auto detailing certification like the one offered by the International Detailing Association can help you quickly learn the knowledge and skills you need to be successful, while also giving you a point of differentiation over your competition.
Writing a business plan is often recommended as one of the first steps for opening any business, and with good reason. The act of writing a business plan forces you to consider key details and aspects about your business — details you'll need to successfully open your business, bring in investors or business partners or qualify for a business loan or other funding options.
Exactly what you include in your business plan will vary depending on the industry and the type of business you plan to open. That being said, the document typically defines what your business will do, how it will make money, where it will operate, how it will be structured and how you plan to grow and market your services.
Important questions for you to answer when writing a business plan for your car detailing business include: Whether you plan to operate out of a physical location like a garage or whether you want to be a mobile car detailing business, whether you plan to work alone or bring on staff, whether you will need business funding to get started and whether or not you have competitors to consider.
This is also a great time to consider the specific services that you plan to offer, as well as how you will price these services. These services might include, but by no means are limited to:
It's important to ensure that you're pricing your services at a level that the market you operate within is willing to pay; otherwise, you may find it difficult to find customers. Websites like Thumbtack and Angie's List, can be great resources to leverage to see what other car detailers in your area are charging for their services.
Not sure how to start drafting your business plan? Luckily, there are many business plan software solutions available for free (or relatively inexpensively) online.
3. Choose a business entity structure
One important step involved in completing your business plan is to select the type of business entity that you will structure your detailing business as, whether a sole proprietorship, limited liability company, general partnership, corporation or something else.
While it's easy to feel overwhelmed with all of the options, choosing the right business entity structure is important. The structure you choose will impact everything from your tax liability to how you bring in investors (if you choose to do so) to your bankruptcy options should the business fail. It's not something to neglect.
Every business and every situation is unique and you should take your unique situation into account when choosing a business structure. That being said, forming an LLC is probably going to be the easiest and most straightforward option for you as you first launch your detailing business. Compared to a sole proprietorship, an LLC will protect your personal finances in the event that your business fails, preventing you from being held personally liable for your business liabilities.
Working with a business attorney or tax professional can be a great option if you're unsure of which entity is the best choice for your business. They can help you understand the positives and negatives associated with each option and can even help you register your business entity at your local secretary of state's office or chamber of commerce.
4. Get your business licensed and permitted
Ensuring that your car detailing business has all of the required permits and licenses isn't just a good idea — it's necessary. Failing to acquire the proper licenses and permits could result in fines, penalties, the closure of your business and, at worst, jail time.
Unfortunately, it's difficult to prescribe a complete list of permits that you'll need to operate a car detailing business because the precise requirements will vary depending on where you choose to operate your business. At a minimum, you will need a basic state and local business operating license. But other common business licenses and permits you're likely to need include zoning and land use permits, building permits, fire department permits and a certificate of occupancy — especially if you plan to operate out of a physical location.
Different states and localities may also require you to apply for and maintain a car detailing license in order to operate within that locale. In California, for instance, any business engaged in car washing and polishing must register their business to obtain a license.
Similarly, it's important to remember that car detailing typically requires a lot of water. Individual cities and regions may have their own departments responsible for overseeing air and water pollution. You may need to register your business with this department as well and demonstrate how you will comply with regulations such as water reclamation and disposal requirements.
5. Purchase the appropriate levels of insurance
Building a successful business takes a lot of work. It's only natural that you should want to take steps to protect that business so that you can be sure that it will last into the future. This is what makes purchasing business insurance so important.
While the types and amounts of business insurance you need will depend on your specific business, there are certain types of insurance that most detailing businesses will need. These include general liability insurance; vehicle and property insurance; and workers compensation, unemployment and disability insurance.
If you're unsure of which types of business insurance you need, or how much coverage you need in each category, working with a business attorney can be an excellent idea.
6. Invest in the right equipment
Launching your car detailing business will require an upfront investment to purchase the equipment necessary for doing the job.
Exactly what equipment your business will need will depend on how you structure your business and what services you offer; for example, a mobile detailing business will need to invest in a truck or a van, while a detailer operating out of a garage or other physical location will need to invest in that physical space.
Commonly needed equipment may include the following:
Water reclamation system.

Rotary buffers and orbital (dual action) buffers.

Various cleaning solutions.

Towels, buckets, sponges and brushes.
While some people may be able to cover these startup costs out of pocket, many individuals find them prohibitive. If you find yourself unable to pay for these with your savings, there are a number of financing options that can help you get your business off the ground.
An SBA loan, provided by a bank but guaranteed by the Small Business Administration is a popular option, as these loans carry low interest rates and generous terms compared to many other forms of funding. Similarly, business term loans can be a great alternative if you find that you don't qualify for an SBA loan. Another popular option, especially when you have to purchase a lot of equipment, is equipment financing.
7. Don't neglect your finances
One mistake that many individuals make when launching their first business is not taking steps to separate their personal finances from their business finances. They use their personal checking and savings accounts for both their private and business needs, making it incredibly difficult to track their spending and monitor their income. This can also cause confusion come tax-filing season or in the event that your business is audited by the IRS.
Taking the time to separate your business's finances from your personal finances is a critical step to ensure long-term financial success.
Apply for an employer identification number
An employer identification number, also known as a federal business tax ID, is a nine-digit number assigned to your business by the IRS. Every business needs an EIN to apply for a business loan, open a business bank account, apply for a business credit card and — perhaps most importantly — file taxes.
You can apply for your EIN online, by mail or by fax. Depending on your method of application, you will either receive your number instantly or within a few days or weeks.
Open business checking and savings accounts
In order to keep your business's finances separate from your own, you will need separate accounts with which to save and spend your business's money.
This is why most businesses will open one or more business bank accounts, such as a business checking account (to make payments and purchases with readily available cash), a business savings account (to save money which is not immediately necessary for the day-to-day operation of your business) and a business credit card (to make essential payments and purchases when you do not have cash readily available).
Purchase business accounting software
You may have a goal to eventually hire an in-house or freelance accountant or bookkeeper to help crunch the numbers, but if you're like the vast majority of small business owners, when you first start out you will be keeping track of your own finances. Choosing business accounting software that aligns with your needs will undoubtedly make running your car detailing business that much easier in the long run.
8. Establish a marketing plan for growth
A thoroughly thought-out marketing strategy can help you to both drum up demand when you first launch your detailing service and keep your business growing after those initial first few months.
Registering a domain, signing up for Google My Business and building a web presence for your business are great places to start and are more or less essential for modern businesses. Similarly, designing a logo for your business and using it in your signage, business cards and other print assets can go far in establishing your brand.
While starting any business comes with its own unique challenges, the right level of preparation and forethought can remove many of the variables and confusion associated with starting your car detailing business. Ensuring you have the right training and certifications, drafting a thorough business plan, ensuring your business is licensed and registered and establishing a financial plan are all critical steps to your success.
This article originally appeared on JustBusiness, a subsidiary of NerdWallet.