145 New Service Business Ideas for 2022
This wide-ranging list of 145 service business ideas is a neat resource to get started on a new way to earn income.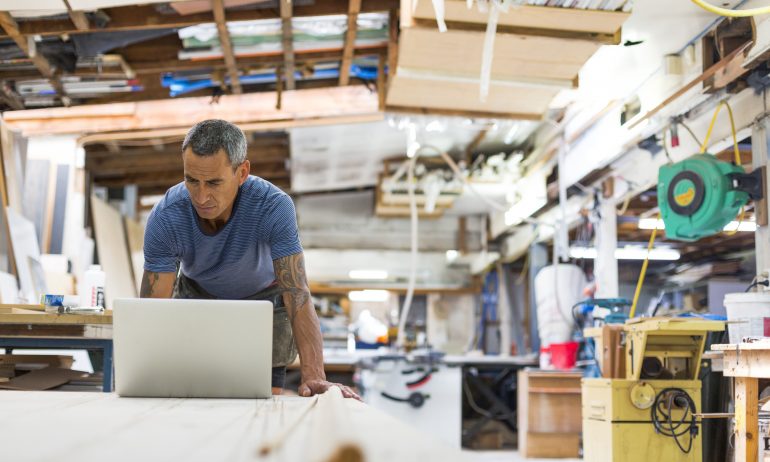 Many or all of the products featured here are from our partners who compensate us. This influences which products we write about and where and how the product appears on a page. However, this does not influence our evaluations. Our opinions are our own. Here is a list of our partners and here's how we make money.
If you're thinking about starting a business, more specifically a service business, you're part of a growing workforce demographic. Experts disagree on the exact size of today's gig economy, but research from Intuit suggests that the population of independent, service-based business owners made up as much as 34% of the total U.S. workforce in 2017. That's a huge volume of individuals looking for new, independent ways of earning an income.
Smart money moves for your business
Grow your small business with tailored insights, recommendations, and expert content.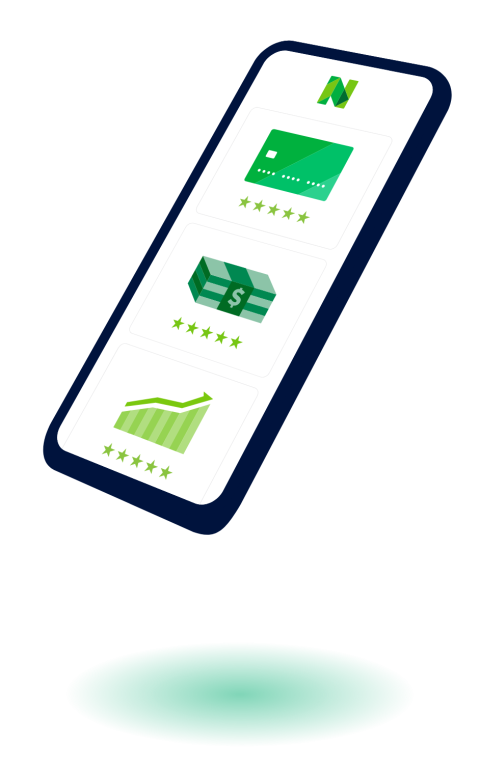 Service business ideas: The top 15
Grocery shopping and delivery

Doula and birth coaching services

Private school application consultant

Elder companion and care provider

Mobile car wash and detailing

Rental property management
Whether you've been pushed into business ownership by a lack of steady employment, or you're on a proactive search for a more flexible and self-directed way of earning a living, this wide-ranging list of 145 unique ideas for service businesses is a great resource to get you started.
with Fundera by NerdWallet
In a world full of people who are busier than ever before, convenience has become an utmost priority to US consumers. As a result, there is no shortage of ways that individuals can start businesses providing services for others. Whether you're a staunch academic, love working with animals or children, or have a knack for fixing things, the realm of personal service business ideas has an option for nearly everyone.
Best of all? Most of these personal service businesses require little to no formal training or certification, and they can be offered on-site in people's homes to avoid the high overhead of maintaining an office or retail shop.
You may need to acquire some basic supplies, but otherwise, the only barrier to getting started is finding clients who are willing to pay for your work.
Personal health and wellness services
Many of us set goals to become a bit healthier in some way, whether through our mental health, agility, or simple physical wellness—but without some form of assistance, guidance, or accountability, many people struggle to reach those goals. If you're an avid runner, love cooking, or have training in alternative healing, one of these health and wellness service business ideas may be a perfect fit for you:
Personal concierge services
From buying groceries to doing laundry and keeping our spaces tidy, who among us has time to get all of our chores done without becoming overwhelmed in the process? If you're not bothered by running errands and cleaning up, friends and neighbors may your ideal clientele for these personal concierge business ideas.
Grocery shopping and delivery

Dry-cleaning delivery and pick-up

Seamstress or tailor services
Beauty and lifestyle service business ideas
If you love all things beauty and personal style, your career options are no longer limited to traditional cosmetology school and hourly work in a salon. Consider whether these emerging lifestyle service business options—almost all of which you could provide in-home, or even virtually—might make a great gig for your interests.
Personal wardrobe stylist

Online dating consultant / profile editor
Serving parents, babies, and small children
There is growing opportunity for service business ideas that meet the needs of new parents, particularly in major cities, where children are more likely to be born to older and more career-minded couples.
If you love the idea of working with small children and their parents, consider whether one of these unique service business ideas would be a good option for you.
Doula and birth coaching services

Home baby proofing consultant

Nanny and au pair placement service

Birthday party character appearances

Children's entertainment services
Academic consulting services
As those babies and toddlers grow into young students, research has shown that their parents' dollars are transitioning to an increased amount of spending on academic support services.
Consider yourself academically inclined? Perhaps your perfect idea for a service business is among these listed here:
Private school application consultant

SAT tutoring and preparation

College application consultant

Cover letter and resume writer
Population shifts are trending toward dramatic growth in our nation's number of older adults, so you can expect demand for elder care services to skyrocket in the coming years.
Could the growing need for home health aides, drivers, and other care providers direct your new career?
Elder companion and care provider

In-home physical therapist
If you've always had a love of animals, consider channeling that passion into a full-time business in one of these popular specialties.
Mobile veterinary services
Home maintenance and repair services
Although you may be inclined to look to new, trendy, or virtual service business ideas for your next opportunity, don't forget about traditional home maintenance and repair services, which are consistent needs among U.S. populations.
Are you naturally talented at fixing things? Do you enjoy collecting tools and home maintenance equipment? One of these ideas for service businesses may be your perfect choice.
Pool servicing and maintenance

Home entertainment installation

Interior painting service

Wallpaper installation service

Carpet installation service

Air conditioning installation and maintenance

Home maintenance equipment rental
Automobile maintenance and repair
For much of America, owning a car is considered a necessary convenience for getting around from day to day. Even so, vehicle ownership can quickly become inconvenient when a need arises for cleaning, maintenance, or repair.
With just a bit of skills training, you can choose one of these lucrative, new service business ideas to help your fellow drivers get back on the road.
Mobile car wash and car detailing

Vehicle inspection service

Windshield repair service
As more and more Americans become independent business owners, it should come as no surprise that demand for business-to-business services is also growing. Generally, modern businesses have taken a leaner approach to growth, relying on outside consultants or contractors to provide services and expertise to avoid the high overhead of having many employees.
Instead of working directly for another business as an employee, your future career could fall within one of these B2B service business ideas.
B2B administrative services
Though the range of "business services" can span almost every industry and niche, let's start with some of the most traditional, purely administrative services that you can provide to fellow business clients. These services can be conducted in person at a client's office or retail location, but in many cases they can also be offered remotely from anywhere with a reliable internet connection.
Certified professional accountant

Payroll processing service

Customer service phone operator

Live chat customer support service
For any business to succeed, it needs two basic things: a product or service to sell, and customers willing to pay for it. The good news for small business owners is that the internet has made connecting with and attracting those customers a more accessible process than ever before.
The good news for you, however? The world of online marketing—and content marketing in particular—requires a huge amount of human capital to be done effectively. Could providing one of these marketing services be the right opportunity for you?
Editing and proofreading service

Instagram marketing strategist

Content marketing strategist

Affiliate sales and marketing consultant

Presentation and proposal designer

Public relations consultant
Technology maintenance and repair services
As businesses across every industry rely more and more heavily on technology for their daily operations, the need for knowledgeable service providers has grown steadily. Within larger corporations, these roles are often filled by in-house employees. Small businesses, however, very often cannot afford to maintain full-time IT managers, meaning they must rely on third-party services to address technology needs.
If you have previous training or a natural affinity for computer programming and information technology, your service business idea might be on this list.
Printer and copy machine maintenance

Software installation service

Mobile IT support service

Online network installation and maintenance

Online security consultant

Data management consultant
From notarizing documents to reviewing contracts and investigating wrongdoing, a wide array of opportunities exist to create a service business in the law enforcement sector—even without a law degree. Here are a few examples worth considering.
Contract drafting and review service
Travel and tourism service business ideas
Have you recently traveled to a resort destination, only to discover that you never want to leave—or do you simply want to share with visitors the unique charms of your own hometown?
Though major airlines and hotel chains dominate much of the $370 billion U.S. travel market, opportunities abound for the creation of unique cultural and adventurous experiences by small business service providers. Here are just a few of the many ways you can turn your passion for travel into a new opportunity.
Rental property management

Corporate retreat coordinator

Travel concierge services

Ski or snowboarding instructor
Event service business ideas
From family celebrations to corporate conferences and everything in between, hosting an event almost always requires many hands on deck. And with business-to-business events alone representing a multi-billion-dollar industry, it should come as no surprise that so many opportunities exist for new service businesses in this sector.
Do you thrive on the adrenaline and social interaction of live events? If so, you could find your calling in one of these ideas for service businesses.
Fundraising event coordinator

Conference marketing manager

Photo booth rental service

Event furniture and equipment rental
You might assume that we've covered every option for a service business in 2022 with this list of 145 ideas. In reality though, this list only scratches the surface of possibilities. If you're eager to start your own business, thinking about your individual passions, strengths, and skills is the first step to what could be a satisfying new career.
Frequently asked questions
1. What is a service business?
A service business is one that provides an intangible product, performed by a team or an individual. Examples would be accounting, plumbing, landscaping, and banking.
2. How do you start a service business?
The basic first step to start a service business is to find a gap in services that exist in your area and create a business that fills the gap. Beyond that, it will depend entirely on the industry you choose. A good place to start is by writing a business plan. During that process, you will start to focus on many of the elements of starting a business, like your target audience and marketing strategy. You'll also need to think about how to fund your business idea.
3. How do you calculate the break-even point for service businesses?
Simply put, your break-even point is found by dividing your fixed costs by your selling price per unit minus the variable cost per unit. For a service business, you first need to figure out what your "unit" is. For example, accountants may charge by the hour, so one hour would be one unit. You could also charge by treatment, course (if you're a tutor or educator), or individual service (for example, a landscaper would charge different prices for just a lawn cut vs. cut and plant trim). Once you figure out your unit, the formula is pretty standard.
4. Do service businesses charge sales tax?
It is ultimately up to each individual state to decide which businesses are subject to sales tax. Be sure to check with your state and city agencies when establishing your service business to ensure that you're complying with the law.
with Fundera by NerdWallet
This article originally appeared on JustBusiness, a subsidiary of NerdWallet.