Are Small-Business Loans Installment or Revolving?
Whether a small-business loan is installment or revolving depends on the loan type and terms of the agreement.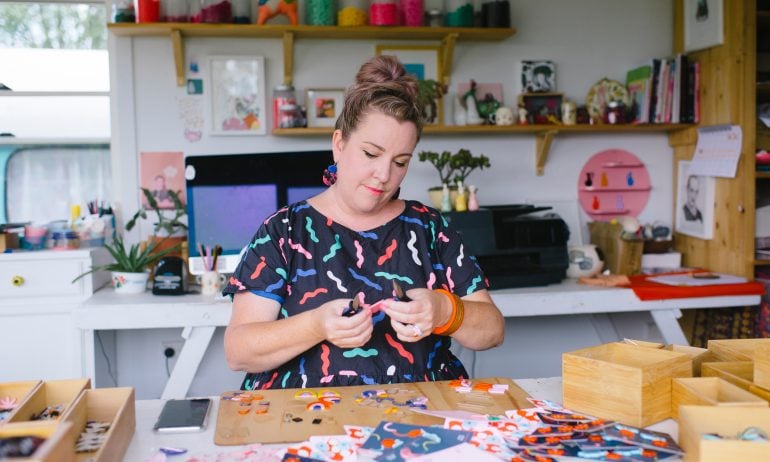 Many or all of the products featured here are from our partners who compensate us. This influences which products we write about and where and how the product appears on a page. However, this does not influence our evaluations. Our opinions are our own. Here is a list of our partners and here's how we make money.
A small-business loan provides funds to purchase supplies, expand your business and more. This type of funding can be either installment or revolving. Reviewing the credit terms of your loan offer will help you determine whether you're being offered an installment loan or revolving credit.
Both types of loans can be found in the Small Business Administration, or SBA, loan program and at banks, credit unions and online lenders. While each can provide much-needed funding for your business, there are some key differences to keep in mind.
with Fundera by NerdWallet
Installment loans vs. revolving credit
Installment loans provide a lump sum of money
An installment loan is a credit agreement where the borrower receives a specific amount of money at one time and then repays the lender a set amount at regular intervals over a fixed period of time. Typically, each payment includes a portion for interest and another amount to pay down the principal balance.
Business term loan is another common name for this type of loan. After the loan is paid off, the borrower typically must apply for a new loan if additional funds are needed.
Revolving credit provides flexible funds
A revolving loan is a credit agreement where the borrower can withdraw money as needed up to a preset limit and then repays the lender a portion of the balance at regular intervals. Each payment is based on the current balance, interest charges and applicable fees, if any. You pay interest only on the funds that you use — not the maximum limit.
A business line of credit is a common type of revolving credit. Revolving credit gives the borrower flexibility in determining when to withdraw money and how much. As long as the credit balance remains within the preset limit and you continue to make timely payments, you can continue to draw from the line again and again.
Differences between installment loans and revolving credit
The terms of a loan can vary depending on the type of loan, lender and your business's credentials. Your loan may be a unique combination of terms. However, the following are some common differences between installment and revolving loan programs.
| | | |
| --- | --- | --- |
| | | |
| | | |
| | | Minimum amount based on balance and interest with option to pay more. |
| | | Based on current balance, not maximum loan limit. |
| | Not renewable, typically. | |
| | Commercial real estate loans. | Business lines of credit. |
When to use an installment loan
Set loan amount is needed
If you're confident in the loan amount you need, then an installment loan may be the right fit, especially if you need the money in a lump sum. For example, if you're using the funds to make a one-time purchase, you'll likely want an installment loan.
Long-term financing needs
Some term loans can offer you more time for repayment when compared with revolving credit. When you stretch your payments out over a longer period of time, it can mean a lower monthly payment. However, that trade-off typically means you'll pay more in interest costs over the life of the loan.
If you're looking to purchase property, equipment or other large-ticket items, there are a number of installment loans that can be used for this purpose. Revolving credit limits are often less than term loan maximums.
Preference for predictable payments
With a set monthly payment amount, it can be easier to budget for an installment loan compared with a revolving loan, where the payment varies depending on how much of the credit line you use.
When to use a revolving loan
Short-term financing needs
Revolving credit can be good to handle short-term cash shortages or to cover unexpected expenses. Some businesses use lines of credit as an emergency fund of sorts since they'll pay interest only on the funds they use.
Fluctuations in cash flow
Businesses that experience major fluctuations in their cash flows may benefit from revolving credit. For example, seasonal businesses that don't have consistent revenue throughout the year can use lines of credit to cover operational costs during their slow season.
Preference for flexible loan amount and payments
If you don't know exactly how much money you need, then revolving credit will give you the option to qualify for a maximum amount but only withdraw funds as you need them. This way, you'll pay interest only on the current amount owed.
Compare small-business loans
To see and compare loan options, check out NerdWallet's list of best small-business loans. Our recommendations are based on the lender's market scope and track record and on the needs of business owners, as well as rates and other factors, so you can make the right financing decision.