35 Small-Town Business Ideas That Every Community Needs
Filling the local community's needs can help a new business grow.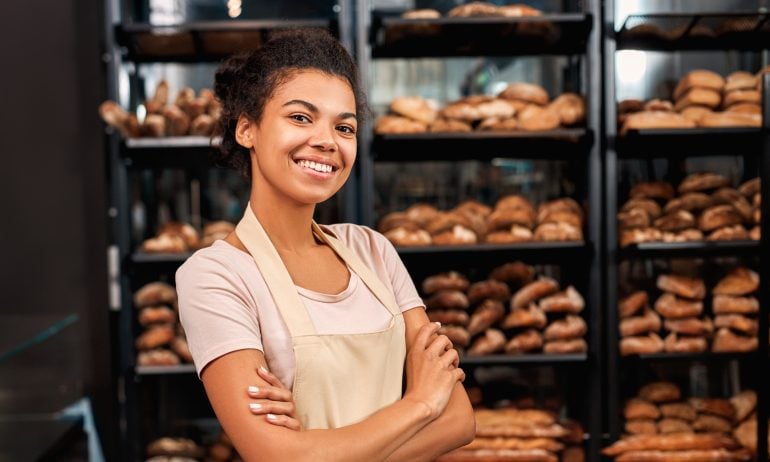 Many or all of the products featured here are from our partners who compensate us. This influences which products we write about and where and how the product appears on a page. However, this does not influence our evaluations. Our opinions are our own. Here is a list of our partners and here's how we make money.
Big business can happen in small towns. Small towns offer a unique opportunity of a concentrated market, as well as the challenge of a limited population. Finding small-town business ideas that will stick is all about meeting a current demand with a great product or service.
Smart money moves for your business
Grow your small business with tailored insights, recommendations, and expert content.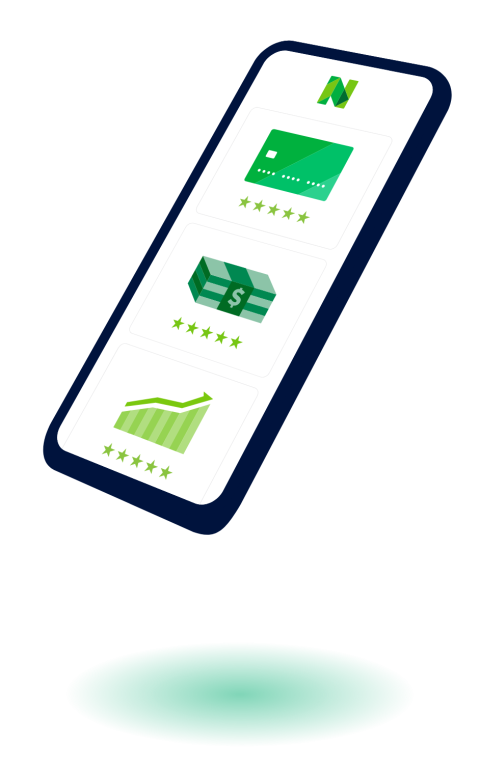 In order to start a business in a small town, you'll need to perform background research into the local market, as well as the specific geography of the physical location. In a small town, you're much more dependent on a smaller group for business, so choosing the right location is crucial to optimize store traffic. Even if your business plan is service-based, it's still a good idea to have a firm grasp on how big your market is.
Once you have an idea of the consumer marketplace in your town, you can lay the groundwork for different small-town business ideas, ultimately deciding on the one that you think will work best. Once you find out more about the resources available and other businesses in your area, you can talk to other business owners and evaluate the costs and requirements of starting a business in a small town. For inspiration, we've gathered this list of 35 small-town business ideas that every community needs. You can use this list as a starting point for research, or perhaps, find just the right idea for a business in your small town.
Small-town business ideas
Starting a small-town business requires careful research and understanding of your community. Once you have a sense of the existing businesses in your area and local demand (more on that below), you're ready to decide which enterprise is right for you — and the community.
Try to find an industry or service where profitable small businesses, the community's needs and your own interests intersect. Here are a few small-town business ideas you might consider:
Diner, fine dining or somewhere in between, a successful small-town restaurant is all about providing people what they want, but don't already have. When starting a restaurant, it might be tempting to copy a popular place in town, but consider catering to a need — or desire — that locals can't find nearby, and an attraction worth traveling over from the next town.
For example, a farm-to-table restaurant is a great small-town business idea, but if you're not in an agriculturally rich area, or that already exists in your town, consider an alternative. Think about what your family looks forward to when leaving town. Maybe it's the experience of an elegant meal, or maybe it's a slice of New York-style pizza, but there's a good chance there's a market for a new restaurant. You just have to figure out what people want — and will eat.
2. Hybrid bar/coffee shop
Make up for slower business traffic by serving the beverages people want all day. If coffee shops aren't a "thing" in your town, serving coffee all day at a place where people do go — like a bar — can slowly start to normalize the activity and encourage crossover business. A local small-town bar might be your dream business, but a coffee shop can start bringing in money at sunrise; there's no need to compromise, as long as you create an environment that works for both day and night.
Depending on county laws and state taxes, opening a liquor store can be one of the most lucrative small-town business ideas. Particularly in areas where grocery stores aren't permitted to sell alcohol, liquor stores control the alcohol market in small towns. Be sure to read up on how to start a liquor store, because securing the documentation you need (like a liquor license) can be tricky.
4. Handyman or contractor
A good handyman will always be in demand, even in small towns. If you're frequently getting calls from friends, family and neighbors to come and take a look at a leaky pipe or wobbly board, you might be well on your way to starting a small-town business that works.
Starting a contractor service will be relatively straightforward if you already work odd jobs, and have an idea of who will hire you. If people in the area are unfamiliar with your work, try to get in touch with a general contractor who's willing to offer a small project, and hopefully pass on your name to future clients. In a word-of-mouth business like service work, repairs and construction, the people you already know, and who know your work, are your strongest salespeople.
You're pretty much required to have a car if you live in a rural area or a small town, but being far away from a dealership can make routine servicing a hassle. Auto repair services fill an obvious need for small towns and make life more convenient for locals, so you might consider whether there's an opportunity in your town to open up shop.
Likewise, cars break down everywhere, and most tow trucks charge per mile. So, if your town is a significant distance between major cities, there might be an opportunity for you to start towing cars — even if you don't have a proper repair shop.
Some people just don't like to clean, and there's a good chance a few of them live in your town. Why not start a cleaning business for them? This is another service that benefits from a word-of-mouth referral system, and can even be paired with other services, like babysitting or yard work. Expert cleaning is a valuable skill, but not one that requires you to spend tons of money on courses or certifications, so this a great option if you're looking for a side hustle with low overhead.
7. IT and computer services
All businesses and individuals need technology support, wherever they're located. No matter how big or small the town, there will always be folks using technology — and having trouble connecting their WiFi.
This service will require slightly more advertising to get the word out since it's less visible than a business with a storefront and less regular than a service like housecleaning. But if you don't plan on doing major repairs, it won't require much in the way of equipment, so you'll keep overhead costs low too.
8. Pet store, grooming and boarding
Opening a pet store in your town is one of the great small-town business ideas if there isn't already a local supply shop or a large chain, like PetSmart or PetCo. Depending on the pet population in your area, there might be a demand for pet grooming and boarding services.
If you're interested in opening a pet store or pet service business in a small town, ask local pet owners where they currently get their food and grooming. An existing pet shop owner in your town might also be a good resource if you're interested in offering grooming, walking or boarding services.
Chances are, your town has at least one barbershop or salon, but that might actually help you if you're looking to open a successful hair salon. If one demographic is underserved — i.e. there's only a barbershop that caters mainly toward men — figure out whose hair needs aren't currently addressed on Main Street.
If your town is already served by full-service hair salons and barbers, you might consider a more niche hair care business, like a blow-out bar or a salon that offers makeup, eyelashes and tanning in addition to hair services.
They may not be the most glamorous businesses, but filling stations are absolutely essential in communities where most people rely on cars and trucks for transportation. Small towns located on or near major highways can get considerable through-traffic, and unlike most businesses, a gas station might actually benefit from a location far between cities. Lottery and tobacco sales can also generate substantial revenue, especially if you're the only vendor in the area.
When a town that could sustain a grocery store doesn't have one, there's a probably good reason: Maybe most people commute every day and use other stores, or there isn't a large enough population to support a big-box chain.
If you want to go the independent route (i.e. not open a franchise store), try to find a way to specialize your store so that you don't overspend on a huge inventory. Use local products, trends and tastes to help inform this decision.
In agricultural areas, farmers market-style stores that carry local produce and seasonal goods are usually popular with both locals and tourists. A town that already has a major chain grocery store, but few available options for organic, local, gluten-free or vegan choices, is a great candidate for a specialty food store.
A drugstore or pharmacy requires more legwork — from hiring a pharmacist to buying insurance, to installing security precautions — but if your town isn't locally served by a pharmacy, it could be a great opportunity to open a long-lasting business in your community.
This is one of the small-town business ideas that might be a good option for individuals who are trained pharmacists themselves or involved in the local medical profession. A pharmacy is definitely an essential business in every community, but if you decide to open an independently owned pharmacy, be wary of competing with large chain drug stores.
13. Antique or thrift store
Particularly in touristy areas, quaint gift shops can turn a profit on finds from local flea markets, junkyards and estate sales. Although turnover for an antique store may be slow, your inventory won't expire or require much upkeep. If there are several shops like this in your town already, you might consider specializing in retail consignment and second-hand clothing, or artwork from local craftspeople.
14. Fitness studio or gym
More and more, people are getting into fitness and taking care of their bodies. Odds are, a few fitness-junkies live in your town. If you think this is the case, starting a fitness studio or gym is a great small-town business idea. You can focus on a boutique fitness theme, or just offer a general fitness space for your community to work out.
Of all of the small-town business ideas, though, this one requires a bit of overhead to startup — namely in the gym equipment. However, granted you gain some new members early on, you should be able to make that money back very quickly, especially if you have a corner on the small-town fitness market.
Every town has children who need to go to school, and if there are students who need additional help outside of school hours, a tutoring business can be helpful for children and parents alike. If you're looking for one of the small-town business ideas that allows you to give back and grow your community, you might consider a tutoring business. You can start your tutoring business to cater to kids at any level — elementary, high school or college prep. Just think about a subject that you're knowledgeable and passionate about, and you'll easily connect to kids who need help. This small-town business idea is also a great option for parents who have a large network of other families in their town.
Food-related businesses can be some of the most popular in a small town, and if you don't want everything that's involved with running a full-fledged restaurant, you might consider opening an ice cream shop. Ice cream shops can be hot-spots for locals, as well as people from surrounding towns, especially in the warm weather. If your town doesn't have a business that's currently operating in the dessert market, an ice cream shop is certainly worth thinking about. Plus, if you find success with ice cream, you can also consider expanding into candy, cakes and even kids birthday parties.
Although no one likes finding out the new sweater they bought is "dry-clean only," sometimes dry cleaning is a necessity, especially when it comes to items like suits, dresses and jackets. If your town is currently without a dry cleaner, this may be the small-town business idea for you. Once again, a dry cleaner can be a useful business for any type of person, especially if your town has many business workers who commute into the city for their jobs. Having a local dry cleaner will give people the ability to properly care for their clothes, without having to go too far out of their way.
With the popularity of big online sellers like Amazon and Walmart, you might think that opening a bookstore is ridiculous. In small towns, however, you might be able to corner a specific market of readers who would frequent a local bookstore. As a small-town business idea, a bookstore can be successful in more than one way. In addition to selling books, your bookstore could serve as a town historical institution, hold events, like readings with local authors, and even incorporate TV and film into your offerings. If your town is missing a location for reflection, discussion and reading, opening a bookstore might be the perfect business plan.
Regardless of the size of your town, you'll always have visitors, whether family visiting from out of town for the holidays or tourists just passing through. This being said, offering visitors a place to stay, like a bed and breakfast, can be a great small-town business idea. A bed and breakfast can service a variety of clientele, operate all year round and doesn't require too large of a space or staff. If your small town is close to a major highway or city, a quaint, affordable bed and breakfast can be even more appealing to visitors or even locals looking for a weekend away.
Flowers can be a go-to gift for any holiday or event, from Valentine's Day to graduations to a "get well" present. If your town doesn't currently have a floral shop, this might be the small-business idea for you. Flowers are extremely versatile, not only for gifts but for other events, like local proms or weddings, as well as simply for brightening a kitchen table. Although you might need to learn how to source and arrange flowers, this business doesn't require expensive machinery, long days or a large amount of staff. A floral shop is a small-business idea that can fulfill a local need, without the complications involved with some other businesses.
21. Gardening and landscaping
Just like cleaning, gardening and landscaping are somethings that people just don't want to do or feel like they're not good at, and therefore, are willing to pay for. Although similar to a floral shop in terms of industry, starting a landscaping business fulfills a different kind of small-town need — and yet, can be just as popular. Gardening and landscaping can extend to any type of town resident, especially when the weather gets warm, and even more so if your town has home communities with lawn requirements.
Like handymen or contractors, gardening and landscaping recommendations can be passed down by word of mouth and success can easily be spread around a small town, especially if you're capitalizing on a currently empty market.
Another personal care business to explore, especially if your small town already has a hair salon and barbershop, is a nail salon and spa. Although this business may cater to a similar demographic, it fulfills a slightly different need and can draw a substantial amount of business during warmer weather, especially with local graduations, proms or weddings. Compared to some of the small-town business ideas on this list, a nail salon and spa would require more staff and perhaps more supplies, but generally, it can be a relatively sustainable endeavor, especially if there isn't currently a nail or spa business operating locally.
There will always be a market for creative professionals, especially photographers. People will always want professionals to photograph events, like weddings, engagements and graduations. Additionally, people may seek the service of a photographer for specific portraits or family studio shots. If your town doesn't have a photography business, you might jump on this small-town business idea, especially if you have a creative background. Although photography equipment can be on the expensive side, you can keep costs low by sticking with the essentials and trying to capitalize on your local market as much as possible. School photos, especially for high school seniors, can be a surefire way to extend your services on an annual basis.
Everyone needs clothes, and even with the prevalence of online shopping, sometimes it's just better to try on clothing in person, especially if you don't have to go far to do so. If your town doesn't have a large clothing retail store, you might consider opening a small boutique. With clothes, you can consider a variety of different avenues, from a T-shirt business to items that are unique and locally made. Depending on the location of your town, a clothing boutique can not only service locals but any visitors or tourists from nearby cities as well.
If you have any background in teaching or childcare, starting a daycare might be the perfect endeavor on our small-town business ideas list for you. Parents, especially working parents, are always going to need childcare services, especially before their kids reach school-age and even for after school hours. A local daycare, of course, is going to be all the more convenient, enabling parents to drop their kids off before work and pick them up on their way home. Certainly, if your town doesn't currently offer daycare services, this can be an easily sustained business.
Although a brewery or winery may require more research and investment than some of the other small-town business ideas on this list, either of these business options can be extremely successful. Breweries and wineries can serve as town gathering spots, not only for drinks but for events and simple get-togethers, especially in warm weather if you have outdoor space. It seems that the frequency and popularity of small-town breweries and wineries have grown in recent years, and even though these businesses might involve more initially, they'll definitely leave opportunity for growth and development.
Even if your town has a grocery store, residents will probably need a more specialized place to go when they're completing home upkeep or projects and need supplies, without having to wait for online delivery. With the versatility of items you can sell, starting a hardware store can meet many different needs for your town, from painting to gardening to pool maintenance. A hardware store is the perfect business idea for anyone who has an inclination for fixing or building things; plus, maintenance and repair are markets that will always be around.
If you have experience with food and cooking but want more flexibility than a restaurant business can offer, you might consider starting a catering company. Although this may be a more niche market, word of mouth and working town events can be a great way to get your name out there and grow this kind of business. Certainly, a catering company can come in handy for individuals hosting parties, as well as servicing neighboring towns in addition to your own.
When people in your town are looking to buy or sell a house, or other types of property, who do they turn to? Perhaps, they should turn to you — if you start your own real estate business. Even in the smallest of towns, individuals and businesses alike are going to want to buy and sell property every day and a local real estate agent who knows the area and the market can serve as an indispensable resource and facilitator. Plus, as you develop your real estate operation, you can easily venture into other towns and take advantage of neighboring markets, better servicing your clients and your business.
30. Event venue and planner
As we've discussed with many of these small-town business ideas, people are always going to want to celebrate certain happenings, which means everything from small get-togethers to parties and events. To fill the celebratory inclination in your town, you might consider opening an event venue and planning business. An event venue can service all kinds of needs and encourage individuals, your town and other towns alike to take advantage of the space. Plus, if you can offer the added value of event planning with your space, you'll be able to grow your customer base as well as expand even further by offering this service outside of the venue itself.
31. Tattoo and piercing shop
Out of all of the small-town business ideas on our list, this may be the most unique. But just because it's out of the box, doesn't mean you shouldn't consider it. Although setting up a tattoo and piercing shop will require finding the appropriate employees and permit, it can be a solid business — especially if you're the only shop within a small community. Plus, if you have a business inclination and a creative streak, this type of small-town shop can fulfill both of those needs. Remember, of course, this business will also require a storefront, equipment and marketing, so you'll want to be sure you have the necessary funds upfront to get started.
If you're a veterinarian, or you know one looking for a practice, you might consider opening your own office right in your small town. Once again, this is one of the small-town business ideas that will require licenses, permits and educated and skilled staff. But if you have the funding (or can get a veterinary business loan), time and dedication to commit to it, it can easily become the place for families to take their pets in your small town. After all, families with pets will need to take them to the vet for annual checkups and emergencies, which means proximity is often key. Therefore, if you open up a reliable, local office, you'll be able to capitalize on this pet-related need.
Why be limited by location in your small town? Take the opportunity to travel with your food business by starting your own food truck. Food trucks are not only mobile, meaning you can service multiple towns in your area, but they're also perfect for parties, graduations and town events. If your food truck can serve a wide range of good, affordable food, you'll be able to take advantage of a specific market without the time, resources and money hassle of running a full-on restaurant.
Again, this is one of our small-town business ideas that will require the most funding and specific resources — but, if your small town is without a health clinic, this could easily become a lucrative business, especially during cold and flu season. After all, everyone gets sick and needs access to the necessary diagnosis and medications. This is another example where proximity is key; when you or a family member is sick, you're not going to want to travel to a health care business that's far away to get care, you're going to want the place that's closest to home.
There's nothing better than a small-town bakery — a place for residents to go for a good cookie, slice of cake or croissant. If you have a talent for baking or can work with someone who does, this could be the perfect small-town business idea for you. By starting a bakery, you can appeal to the sweet tooth of your small town, as well as service those looking for a quick pastry and cup of coffee in the morning before work. You also have the opportunity to make cakes, cupcakes or any kind of specialty dessert for events and parties. Starting a bakery is even better if your small town doesn't currently have one, plus, it's perhaps less involved than a full-service restaurant.
with Fundera by NerdWallet
How to find the right business idea for your small town
Now that we've explored our expansive list of small-town business ideas you might consider, let's discuss how you can find the right one for your community.
Overall, you'll want to get involved in your local community, networking with other small businesses, as soon as you can — the more informed you are about local consumers' needs and opportunity — the sooner you'll be able to determine what kind of business is best to start in your town. Here are some tips to get started in this process:
If you're the only type of a specific business in town, you're in a position to control the local market, which is great, as long as there's demand for the good or service you offer. As important as it is to set your business apart, it's also crucial to fill a need within the local community. Therefore, you'll not only want to think about what is missing in your small-town market but also about the kind of business people in your town want, and can support.
Additionally, you might consider whether your immediate community is truly the optimal location for a new business. You may also look into nearby towns to see if they have a greater need for certain businesses or a larger population that can support multiple vendors.
Ultimately, however, in a small town — particularly one with a static population and little visitor traffic — generating and sustaining demand for your business is crucial to your growth and success. The ideal small-town business, then, is both essential to the business community and offers something consumers can't find locally.
Another important step in determining the right business for your town is looking at the locations that are available to you. You'll want to explore the town where you intend to start your business, taking note of locations where businesses have been successfully operating for years, as well as areas that have struggled to support businesses. You'll also want to observe traffic patterns around any potential properties, as well as factors like visibility and neighboring businesses already attracting customers to a particular area.
Picking a business based on what you're good at or have experience doing makes sense, especially if yours will be the only business like it in town. However, choosing an appropriate location can also be integral to your business's success, especially in a small town.
Calculate the costs of starting a business
Before you make any decisions regarding your new business, you'll want to consider the startup costs — thinking about the cost of the property, utilities, inventory, equipment, employees, etc. — and how much capital you have right now. Although the cost of running a business in a small town might be lower, depending on factors like taxes and real estate prices, you'll still need to consider what it will cost you to get started and how fast you'll be able to make back the money you've invested. Plus, although you may feel inclined to open one kind of business, you may find that certain types of businesses require greater startup investments than others.
If you're thinking about opening a business in a small town, there are several considerations to make before getting started. Before you dive deep into various small-town business ideas, you'll want to do thorough research about the town, as well as think more personally — considering what kind of businesses you're interested in, what finances you have and are willing to invest and how you're going to go about getting your business off the ground.
One of the best ways to determine the right business for you and your small town is to take the time to understand how businesses currently operate in the community, investigate local demand and talk to local business owners who can offer insight. At the end of the day, essential goods and services — like restaurants, gas stations and pharmacies — are probably the safest choices for small-town businesses. However, with the right planning and community environment, you may also be able to find success with more original small-town business ideas.