Good Advice on Using Your Tax Refund Can Be Bad for You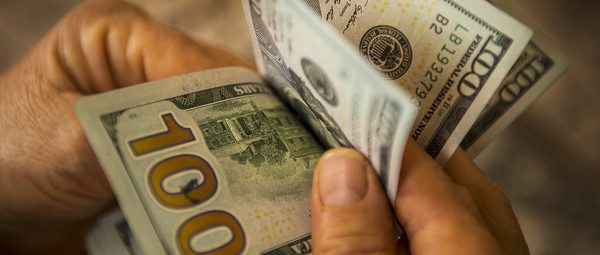 Many or all of the products featured here are from our partners who compensate us. This may influence which products we write about and where and how the product appears on a page. However, this does not influence our evaluations. Our opinions are our own. Here is a list of our partners and here's how we make money.
Every year, the same advice circulates about what to do with your tax refund. But if the experts have said it once, they've said it a million times: Everybody's financial situation is different, and what works for other people may not work for you.
Here are four pieces of common advice tax pros say you might want to reconsider before you follow the herd with your refund.
1. Put it all in an emergency fund
Reconsider that if: You've already got one.
Having three to six months' worth of living expenses on hand is good advice, but if you already have an emergency fund, using your tax refund to pad a mattress full of cash might be overkill.
You might be able to invest and earn a return on that money — and still access it quickly, says Vincenzo Villamena, a certified public accountant and CEO of accounting firm Online Taxman in New York City.
"There are emergencies that come up. But at the same time, why not invest it in a bond fund or something [where] you can get liquidity really easily?" he says.
Reconsider that if: You're into rolling the dice.
Investing can be a fantastic way to get a step closer to your financial goals. But pouring all of your tax refund into bitcoin, orange juice futures or some other ultra-risky venture probably isn't a good idea.
"When you're in your 20s, 30s and 40s and you have another 20, 30, 40 years to live, then it makes sense to invest in some public markets," Villamena says. But index funds, exchange-traded funds or other low-cost mutual funds that invest in a variety of assets are usually a smarter way to go. "Finance 101 is about diversification," he says.
3. Above all else, pay down debt
Reconsider that if: You have cheap, low-stress debt, or something truly pressing to take care of.
Using a tax refund to knock out balances on credit cards that charge exorbitant interest is a great idea for many people. But if all you have is low-rate debt with manageable payments — an undemanding car loan with a 3% interest rate, for example — you might actually come out ahead by investing your tax refund if you can earn more than what you're paying on the debt, says Patrick Colabella, a CPA in Brooklyn, New York.
"It's the difference between how much you can make on your money and how much you have to pay out on your loan," he says.
"You're going to have to fix the car anyway, right? Then you'd fix the car over the credit card bill. Because then if you pay off the credit card bill and you're going to have to use the credit card to pay for the car, then you might as well just fix the car and not have the debt," Villamena says.
"Obviously, if you need to fix the car, if that's something that you need to go to work and you need that on a daily basis, then fix the car. But if you want to detail the car, or buy … a stereo system, then no — pay off your debt," he adds.
4. Treat yourself, for once
Reconsider that if: You have no emergency fund, aren't saving for retirement or have too much debt.
OK, "spend it" isn't the most responsible piece of tax-refund advice, but life's stresses can make it a compelling one; sometimes you just need to take care of yourself. But if you decide to do something fun with your refund, keep it under control, Villamena advises. Take a weekend trip instead of a world tour, for example. "It's all about being conservative and smart with money," he says.