Child Tax Credit 2021: Payment FAQs & Calculator
The child tax credit has grown to up to $3,600, with the next advance payment scheduled for Oct. 15. Here's what you need to know about who qualifies, when to expect payments and how to opt out.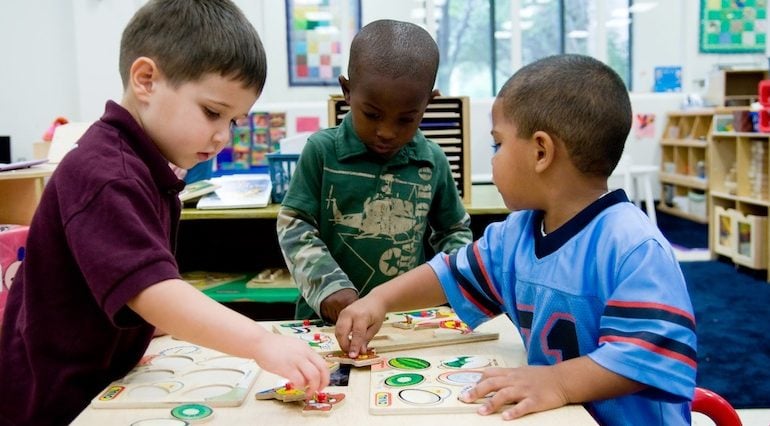 Many or all of the products featured here are from our partners who compensate us. This may influence which products we write about and where and how the product appears on a page. However, this does not influence our evaluations. Our opinions are our own. Here is a list of our partners and here's how we make money.
*September payments were delayed for roughly 2% of families, according to an  released on Sept. 24. This delay impacted married filing jointly taxpayers who recently updated their bank accounts or addresses on the CTC portal. Those affected should expect the missing payments to disburse soon. You can check the status of your payment .
More than 36 million American families may be eligible for the child tax credit, or CTC, this year, according to the IRS. The fully refundable — normally up to $2,000 per qualifying dependent — was expanded to up to $3,600 in 2021 as part of the American Rescue Plan (the coronavirus relief package that took effect in March).
Recipients of the CTC can also get half of the credit as an advance cash payment for the first time in U.S. history. For many families, this means an extra boost of up to $300 monthly per child from July through December for much-needed help with expenses. For now, the first three advance payments have been disbursed, and the next installment is scheduled for Oct. 15.
The enhanced child tax credit has been a lifeline for many families, but questions have also accompanied its rollout: Do I qualify? Should I take the advance payments or opt out? How will the advance payments affect my taxes?
Here's what you should know about the 2021 child tax credit.
You can take full advantage of the credit only if your is:
The credit begins to phase out above those thresholds.
Low-income families who may not normally file a tax return can use to register for the monthly advance child tax credit payments.
Some of the other child-related eligibility requirements for the child tax credit include:
The IRS will use your most recent tax return to determine how old your dependents are and how much of an advance to send you each month. Remember, the advance is only equal to half of the total credit and is coming in six monthly payments that started in July and will go through December. You can claim the balance of the credit on your 2021 tax return.
In 2021, the child tax credit offers:
The IRS automatically enrolled families it considered qualified for the CTC into the advance payment program. The installments are distributed via direct deposit or mailed as a paper check (depending on what information the IRS has on file for you — usually your latest return).
The first two advance payments were sent in July and August — though not without mishaps. In August, some families who previously received their July payments via direct deposit were instead sent checks as a result of a technical issue that the IRS hopes to resolve by September.
The remaining 2021 advance payments will be made on the 15th of each month, unless the 15th falls on a weekend or holiday. The next payment is currently scheduled for Oct. 15.
You can verify your bank information and preferred payment method via the .
If you're trying to track down a missing payment, double-check your address and bank information via the IRS portal first. Once you verify that it's correct, consider that your bank might be processing the payment or the check could be in transit.
If all of your info is correct and you still haven't received your money, you can ask the IRS to issue a trace by filling out— but make sure you fall within the approved window for requesting a trace before you fax or mail the form:
The child tax credit can reduce your tax bill on a dollar-for-dollar basis. It is also — that is, it can reduce your tax bill to zero, and you might be able to get a tax refund check for anything left over.
However, if it turns out the IRS overpaid your child tax credit, you may need to true that up on your tax return at the end of the year. This could happen if your financial or personal circumstances have changed since your most recent return, including your filing status, income, custody arrangements or residency status.
For the 2021 child tax credit, you can either claim 100% on your taxes when you do your 2021 taxes (that's the tax return due in April 2022) by opting out of advance payments (more on that below), or you can accept 50% of that money as an advance payment and claim the other 50% on your taxes later.
Example: If you qualify for a $3,000 child tax credit, you could get six $250 payments between July and December (for a total of $1,500) and then claim the remaining $1,500 on your tax return. Alternatively, you could opt out of the advance monthly payment plan and then claim the full $3,000 credit when you file your return.
The IRS allows you to unenroll from the advance monthly payments. Are there any advantages to doing so? It depends on your situation. Here are a few reasons to consider.
If you need to unenroll, you can do so via the IRS portal. The deadline to unenroll for the next payment is Oct. 4.
If you haven't yet filed your return for the 2020 tax year, you may be interested in these figures and stipulations.