Self-Employment Tax: Understand & Calculate It for 2021
Self-employment tax is a mix of Social Security and Medicare taxes. Here's how to calculate it and how to save.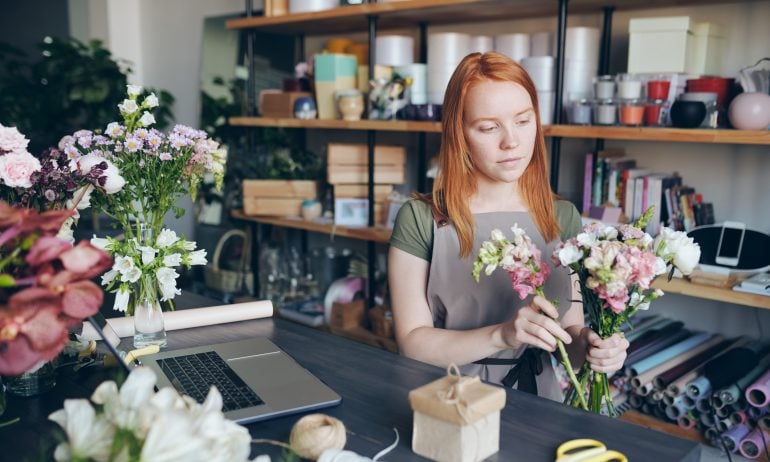 Many or all of the products featured here are from our partners who compensate us. This may influence which products we write about and where and how the product appears on a page. However, this does not influence our evaluations. Our opinions are our own. Here is a list of our partners and here's how we make money.
You may need to pay self-employment tax if you're a freelancer, independent contractor or small-business owner. Here's what self-employment tax is, how it works and how you can save.
Note: As part of the government's ongoing response to COVID-19, recent legislation provides unemployment benefits, emergency funds, retirement account withdrawals, and loans and relief for the self-employed, including "gig workers." Read more about what's available . You can also read our , which has answers about , debt relief, changing travel policies and managing your finances.
The self-employment tax rate is 15.3%. That rate is the sum of a 12.4% for Social Security and 2.9% for Medicare. Self-employment tax applies to net earnings — what many call profit. You may need to pay self-employment taxes throughout the year.
As noted, the self-employment tax rate is 15.3% of net earnings. That rate is the sum of a 12.4% Social Security tax and a 2.9% Medicare tax on net earnings. Self-employment tax is not the same as income tax.
Calculating your tax starts by calculating your net earnings from self-employment for the year.
In general, you have to pay self-employment tax if either of these things are true during the year:
The tax rules apply no matter how old you are and even if you're receiving Social Security or are on Medicare.
You can deduct half of your self-employment tax on your income taxes. So, for example, if your Schedule SE says you owe $2,000 in self-employment tax for the year, you'll need to pay that money when it's due during the year, but at tax time $1,000 would be deductible on your 1040.
Self-employment can score you a bunch of sweet tax deductions, too. One is the qualified business income deduction, which lets you take an income tax deduction for as much as 20% of your self-employment net income. () Plus, there are other deductions available for your home office, health insurance and more. .