Squash These 4 Common Tax-Season Stresses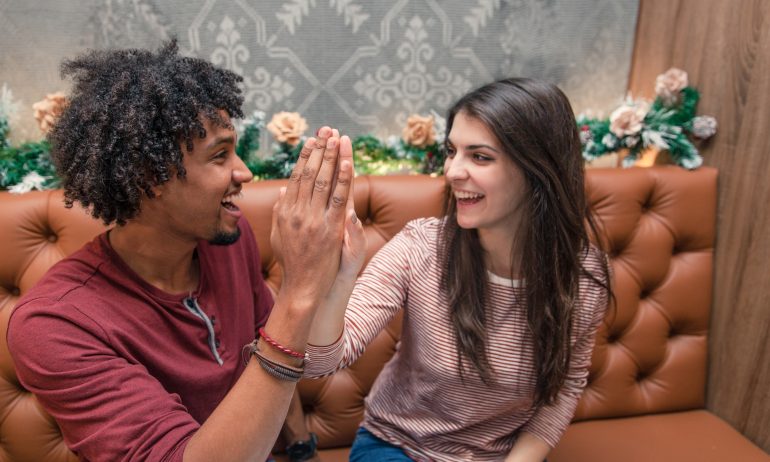 Many or all of the products featured here are from our partners who compensate us. This may influence which products we write about and where and how the product appears on a page. However, this does not influence our evaluations. Our opinions are our own. Here is a list of our partners and here's how we make money.
If tax season is nerve-racking for you, you're not alone. A recent NerdWallet survey found that 26% of people who plan to file a tax return this year reported feeling stressed or anxious about the process. But worry no more — there are some easy ways to overcome four of the scariest parts of tax season.
Stress point 1: I'm afraid of getting audited
Why people worry: "The fear of being audited is common," says Mike Repak, a vice president and senior estate planner at Janney Montgomery Scott. "A lot of people are very nervous about it because there's the horror stories of people who've been audited. And the IRS has extraordinary enforcement powers."
Words of comfort: "The reality is that for most people, the odds of being audited by the IRS are relatively small," Repak says. In 2018, just about 0.6% of individual federal income tax returns were audited, according to IRS data. Newer IRS figures suggest even fewer were audited in 2019 — 0.45%. "I think the level of worry is disproportionate to the reality that you might actually be audited," Repak says.
Stress point 2: I just. Don't. Want. To. Deal. With this.
Why people worry: People have very little free time, and they don't want to burn any of it on tax prep.
Words of comfort: "By hiring someone to help you with it, you can offload that," Repak says. Tax preparers charge $158 an hour on average to prepare federal and state tax returns, according to a survey from the National Society of Accountants. But be at least a little engaged in the process, Repak says. "If you try to completely ignore it, I think you leave yourself vulnerable to somebody who is less than completely scrupulous," he says.
Stress point 3: I'm afraid of screwing up
Why people worry: "That comes up, I would say, relatively frequently," Repak says. "There is concern that if you make a mistake, the IRS will not be satisfied with you just saying, 'Oops' — that they'll want more."
Words of comfort: If you're doing your own taxes, whether online or by hand, you may be able to run your results past a professional tax preparer for a review before filing. If you've already filed, you can amend your tax return by filing IRS Form 1040X. "You're always better off with the IRS if you come forward and correct something on your own as opposed to waiting for them to reach out and contact you," Repak says.
Stress point 4: I'm worried I won't be able to pay the bill
Why people worry: Most people don't have a stack of cash set aside for a big tax bill. "It can be a real hardship to have to come up with the money for the taxes," Repak says.
Words of comfort: The IRS offers payment plans and installment agreements that let you pay over several weeks or months (get the instructions at IRS.gov). "From what I've seen over the years, they tend to be relatively flexible with people once the debt is acknowledged and recorded," Repak says. "If the money's tight, the IRS will talk to you at least."