Where's My Refund? Tax Refund Tracking Guide, Stimulus Check Status
Everything you need to track your stimulus check, federal tax refund and state tax refund — plus tips about timing.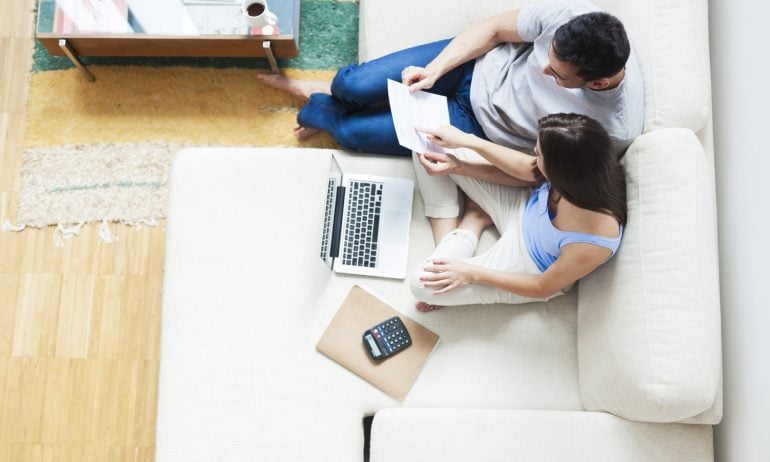 Many or all of the products featured here are from our partners who compensate us. This may influence which products we write about and where and how the product appears on a page. However, this does not influence our evaluations. Our opinions are our own. Here is a list of our partners and here's how we make money.
If you're eager to get your hands on your tax refund, you're not alone — millions of people have those same "Where's my refund?" thoughts after they file their tax returns. If you're still wondering "Where is my tax refund?" after at least 21 days of filing online or six weeks of mailing your paper return, call the IRS to see about your IRS refund status.
Here's a guide to track your tax refund in 2021, plus some important things you need to know about getting a faster federal or state tax refund.
Click on the button to go right to the IRS's refund tracker for federal tax refunds. The IRS says it updates payment statuses once per day, usually overnight. Typically, you can start checking on your tax return and IRS refund status within 24 hours of the IRS receiving your e-filed tax return or four weeks after you mail a paper return.
If you claimed the or the , note that under the Protecting Americans from Tax Hikes (PATH) Act, the IRS can't issue your tax refund before mid-February.
Your is different than your tax refund. You can track the status of your stimulus check on the IRS website here:
You should be able to see whether a payment has been processed, whether a payment date is available and whether the payment will be issued via direct deposit or mail. The IRS says it updates payment statuses once per day, usually overnight.
Find your state below to go right to its tax refund tracker so you can find out where your state refund is.
Note: Alaska, Florida, Nevada, South Dakota, Tennessee, Texas, Washington and Wyoming , so they're not listed here. In New Hampshire, regular income is generally not subject to state tax, but a flat tax rate applies to dividends and interest income.
Here are four things that can help keep your "Where's my refund" worries under control.
It's actually something you kind of want to avoid. It may seem great to get a big check from the government, but all a tax refund tells you is that you've been overpaying your taxes all year and needlessly living on less of your paycheck the whole time.
For example, if you got a $3,000 tax refund, you've been giving up $250 a month all year. Could having an extra $250 every month have helped with the bills? If you want to get that money now rather than later, you can adjust your by giving your employer a new IRS Form W-4 ().