3 Effective Ways to Get Airlines and Hotels to Bend Their Rules
You can improve your chances of reaching customer service agents by picking the right medium for the job.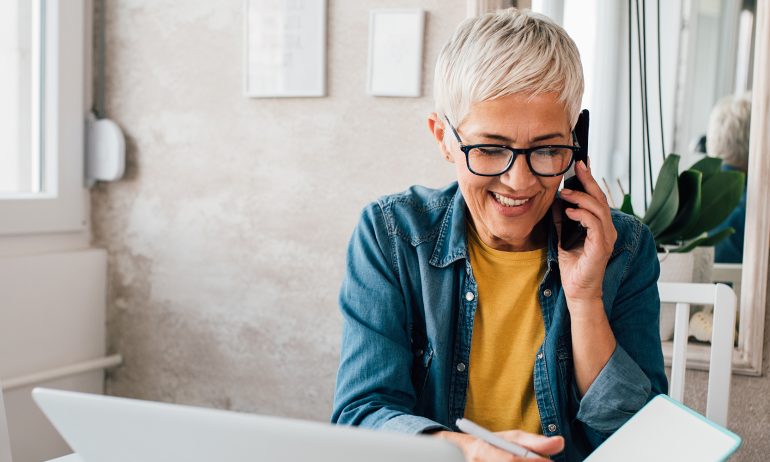 Many or all of the products featured here are from our partners who compensate us. This influences which products we write about and where and how the product appears on a page. However, this does not influence our evaluations. Our opinions are our own. Here is a list of our partners and here's how we make money.
Since the coronavirus pandemic began, many travelers have had to cancel trips and negotiate refunds and policy exceptions with airlines, hotels and online travel agencies. Regardless of the circumstances, receiving an exception is never guaranteed.
What exactly is an exception? It's a situation where a representative bends the rules or gives you something outside of the normal refund process.
While calling customer service is usually a good bet, with increasingly long phone wait times due to coronavirus-related cancellations, there are two other effective methods for reaching customer service: Twitter and email.
An overview of Twitter vs. phone vs. email
Not sure whether you should use Twitter, phone or email to contact customer service? The table below will help you decide when each method is most effective.
Is less effective when...

You're not getting the results you want on the phone.

Your issue can be summed up in 280 characters.

You have a time-sensitive request and the wait time on the phone is too long.

You have a private issue you don't feel comfortable discussing publicly.

Your issue is complicated or involved and would be easier to explain over the phone.

The wait time isn't long.

You have an involved issue that you'd prefer to explain over the phone instead of emailing or tweeting.

You get lucky with a knowledgeable rep who is willing to help.

The wait time is too long.

Customer service reps aren't knowledgeable.

Supervisors aren't available or able to help.

Calling customer service did not help.

You have an issue that requires submission of supporting documents.

You're asking the company to make an exception, which the phone reps may not have the authority to do.

Your issue cannot wait the usual 24 hours that it can take for customer service to reply to your email.
How to get what you want from a travel customer service agent
Twitter is one of the most effective ways of getting attention from customer service. Why? Because the grievances are public. Tweeting at companies is a public way of holding them accountable for the situation.
Airlines and hotels care a lot about customer loyalty, so it's in their interest to put their best foot forward publicly. From a customer service perspective, it looks good when airlines and hotels respond to your tweets and give you the results you're looking for. When companies reply quickly, customers see a willingness to help.
Reaching out on Twitter has been effective for me many times. A few years ago, I went on a ski trip to Colorado and ran into traffic due to a snowstorm on the way back to the airport. After being bounced around between a number of phone reps and making no progress, I reached out to United Airlines on Twitter and explained my frustration at the situation. Within an hour, a United rep addressed my tweet and moved me to a later flight for free.
I've also had instances in which using Twitter did not help me with receiving an exception. Although there is no guarantee that using Twitter will get you the refund you're hoping for, it definitely helps increase your chances.
Those who have elite status with a hotel or airline often benefit from dedicated customer service desks that correspond to their status. Higher status can get you more knowledgeable reps and shorter hold times. Although there is still no guarantee that the reps have the ability to offer a refund when it's outside their policy, holding elite status can certainly increase your chances.
If you call and get a rep who doesn't know how to help or is unwilling, politely ask to speak to a supervisor. Try not to lose your cool if you're not getting what you want — kindness and courtesy go a long way. If speaking with a supervisor doesn't help either, say thank you and hang up. Try calling again in the hopes that you will get someone who is more willing to help.
If all else fails, sending an email to customer service may be your best bet.
3. Email customer service
If you've exhausted your options over the phone and on Twitter, an email to customer service might work.
In 2018, I had to cancel a United flight in December due to a family emergency; this flight would have put me over the threshold to keep my Premier Silver status another year. Now, a couple of hundred miles short of satisfying my Silver status requirement, I lost my status when the program year ended. I called several times and reached out on Twitter, but the reps could not help, so I emailed customer service.
I attached supporting documentation, explained my situation and hoped for the best. Within a few days, I received a reply letting me know that an exception had been made and my status would be extended for another year.
Deciding whether you should use Twitter, email or phone to contact customer service for a refund or policy exception depends on your specific situation.
Twitter is best used for quick, timely requests when hold times are too long.

Calling works well if you can speak to a rep right away and would prefer to keep your question private.

Email is a great option when customer service reps on Twitter and via phone are unable to make an exception.
Get more smart money moves – straight to your inbox
Sign up and we'll send you Nerdy articles about the money topics that matter most to you along with other ways to help you get more from your money.