4 Ways to Travel Cheaply During a Recession
Here's how you can save on travel costs so you can still take a vacation during an economic downturn.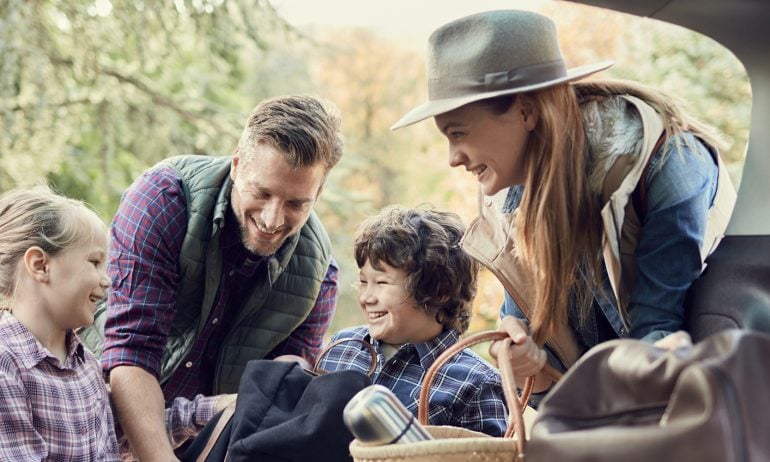 Many or all of the products featured here are from our partners who compensate us. This may influence which products we write about and where and how the product appears on a page. However, this does not influence our evaluations. Our opinions are our own. Here is a list of our partners and here's how we make money.
The coronavirus pandemic has cast a pall over the travel industry and is likely to send the global economy into a recession. Nobody knows when travel will resume at anything like its normal pace, nor who will be able to afford a vacation when it does resume.
Previously, we've explained how to and . Now, we offer a glimmer of hope for those worried that they may have to scrap their travel dreams. Here are the details about four ways to travel cheaply during an economic downturn.
Maybe you're already a points pro, or maybe the idea of learning how to maximize points and miles gives you an anxiety attack. In any case, the easiest way to travel "cheaply" while tightening your personal finances is to play the rewards game.
Start small: Get a highly rated travel credit card with a low annual fee, and use the points or miles earned from the sign-up bonus to take your first trip. Or, if you're already sitting on a stack of rewards and have been waiting for the right time to use them, this may be the time.
Keep in mind that, despite what Instagram influencers and lifestyle blogs may promote, even rewards travel isn't "free." Even for the most dedicated rewards maximizers, it carries many costs that can add up, including:
Here's one way to get motivated with rewards travel: Make it a challenge. Set yourself a goal of booking a family trip using only points and miles. You'll be surprised how creative you can get within reasonable constraints.
While nobody knows what the future of the global economy holds, one thing is almost certain: Currency exchange rates will change. Already since the start of the pandemic, we've seen the U.S. dollar gain on the Mexican peso, from 18 pesos per dollar at the start of the year to 24 pesos per dollar on April 20.
Of course, these exchange rates will change constantly and unpredictably, so your best bet is to check current rates before planning your trip. A relatively strong dollar will bring down the effective costs of everyday travel expenses like food and rideshares, but can also knock down the big-ticket items like hotel rooms and train tickets.
Road trips are always a budget-friendly alternative to air travel, but many factors are looking to make this an especially good time to take one:
This might sound like a stretch (not the yoga kind), but we've described in the past . And being comfortable with more spartan digs means spending less on luxurious hotels and premium cabin airfare.
That's right: Meditating can save you money, though that's obviously not the only reason to do it.
Another personal financial tool enhanced by mindfulness (and many other contemplative practices): It allows for more "responding" and less "reacting" when making purchase decisions. That is, instead of seeing a fancy room at the St. Regis available for "only" 60,000 points and immediately booking it, you might take an extra minute to ask yourself: "Do I really need the luxury, or would I rather stay more nights in a simpler room?"
It will be some time before many of us start making travel plans. But for those worried that the combination of pandemic and global recession means they may never travel again — don't lose hope.
Whether investing extra time learning how to leverage points and miles to your maximum benefit, hitting the road in an RV, or, yes, sitting on a meditation cushion, there are plenty of ways to satisfy your wanderlust under a tight budget.