The Best Travel Insurance for Backpackers
Backpacking adventures come with unique risks. Make sure you've got insurance tailored to your specific trip.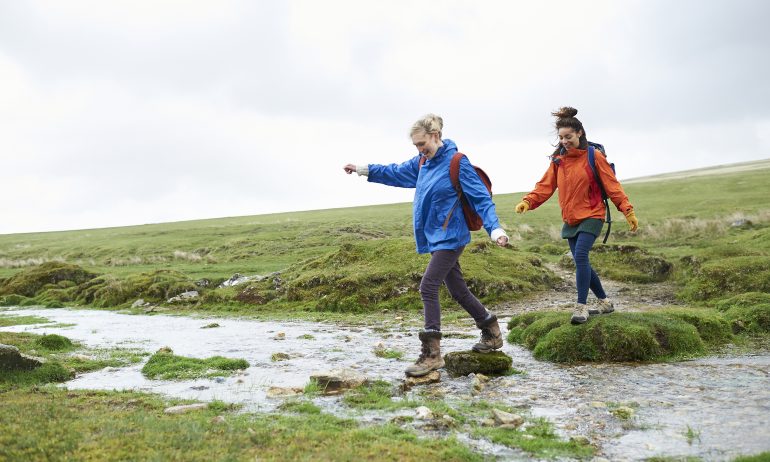 Many or all of the products featured here are from our partners who compensate us. This influences which products we write about and where and how the product appears on a page. However, this does not influence our evaluations. Our opinions are our own. Here is a list of our partners and here's how we make money.
Are you currently backpacking or planning an epic around-the-world trip? Perhaps you're taking some time off from school, want a break from your job or you're a digital nomad. Whatever your situation, you may have realized that your current medical insurance may not be enough to protect you against everything you might encounter while backpacking — especially if you're abroad.
So, what is the best travel insurance for backpackers? Here's our guide to help you find the right policy for your situation, plus some top picks.
What to consider when buying backpacker insurance
There is no one best travel insurance for backpackers. The right plan for you will depend on where you travel — Europe, Latin America, Asia? — and how long you plan to travel. You'll also want to consider the type of coverage you will need. Here are some things you might want to consider when looking for travel insurance as a backpacker:
Medical emergency insurance 
If you need medical care when traveling outside your home country, you will want to have insurance that covers your costs. In the United States, many insurance plans don't cover international travel. Those that do typically consider most services performed outside of the United States to be out-of-network. This means, at a minimum, you'll likely pay higher deductibles and fewer services may be covered.
Flight delays and cancellations happen and you'll want to be prepared. Many travelers receive some trip interruption and trip delay insurance through their credit card, but coverage limits and exclusions vary depending on the type of card you hold. Coverage for travel disruptions can also be purchased as part of a travel insurance plan and help you recover your losses if your plans change due to various reasons, from flight delays to illness.
If you need to be evacuated from a country, you might be able to get some coverage through the credit card you used to book your trip. However, not all credit cards cover every situation. For example, some cards may cover emergency medical evacuation but won't help if you must evacuate because of political unrest or sudden armed conflict.
If the worst should happen and you want your remains to be shipped home should you die overseas, you'll want to be insured for repatriation of remains. Out-of-pocket costs for repatriation can be upwards of $10,000, so it can be a good idea to include this coverage in your travel insurance.
Some policies only offer coverage for trips of a particular duration, while others require you to return to your home country periodically. When selecting your travel insurance plan, pay special attention to what lengths of trips are covered and make sure your plan doesn't exclude the type of travel you plan to do.
Coverage in your home country
Be sure you understand what your travel insurance covers when visiting your country of residence, especially regarding medical costs. Often, travel insurance providers exclude or offer lower coverage amounts for travel within your country of residence.
There are various options and add-ons regarding travel insurance, and some may be more important to you than others. As you shop around, consider whether you want coverage for any of the following:
The best travel insurance providers for backpackers
1. World Nomads — Great insurance for up to six months
World Nomads provides comprehensive travel insurance. The company's standard plans include all the essentials: $100,000 of emergency medical coverage, $300,000 of emergency evacuation insurance, $2,500 of trip cancellation and interruption coverage and $1,000 against loss, theft or damage of your gear.
The coverage includes repatriation of remains, trip delay and accidental death and dismemberment coverage. More significant coverage limits are also available through the company's Explorer plan.
One downside to World Nomads is that their travel insurance isn't available if you will be gone for more than 180 days. So, if you're a backpacker or digital nomad traveling for longer than that, you'll want to look elsewhere.
2. Safety Wing — An option for long-term backpackers
Nomad Insurance by Safety Wing is an insurance product underwritten by Lloyd's. The Nomad Insurance policy includes medical coverage up to $250,000, including hospital stays, ambulance transportation and physical therapy. The policy also provides trip interruption, trip delay, emergency medical evacuation and political evacuation coverage.
Two notable benefits of Safety Wing are that you can purchase the insurance when you're already abroad and extend your coverage as you go — instrumental if you're not sure when you'll return home. In addition, if you sign up for an automatic renewal plan, Safety Wing will extend your insurance coverage every 28 days. Your insurance can continue indefinitely until you pick an end date.
3. Battleface — Coverage for adventurous backpackers
Some travel insurance providers exclude high-risk activities — such as scuba diving, skiing or rock climbing — from coverage. If you're more adventurous than the average backpacker and want coverage for these types of activities, consider Battleface.
The company offers policies that cover trip cancellation, interruption and delay. Its coverage also includes $250,000 of medical expenses and personal property protection. However, digital nomads or long-term backpackers may need to look elsewhere for coverage. Battleface's annual plan covers unlimited trips, but any trip can only be 40 days long.
4. Allianz — For frequent travelers who return home often
Allianz is a globally-known insurer that offers travel insurance. Its plans for travelers include coverage for emergency medical, emergency medical transport, lost or delayed baggage, travel delays, rental car damage or theft and more. Coverage levels depend on which plan you purchase, and some benefits — such as rental car insurance — are optional add-ons.
Allianz offers travel insurance per trip through its OneTrip plans and year-long coverage through its AllTrips offerings. However, most AllTrips plans only insure trips for up to 45 days, so if you travel but return home frequently, Allianz might be a good option.
Finding the right plan for you
When traveling, everyone's situation is different. What might be the best backpacking travel insurance for you might not work for your travel companion. To find the best plan for you, here are some things to consider:
Understand your travel plans 
Your travel plans will dictate what insurance options are available to you. Are you planning on backpacking for a month, three months, a year, or indefinitely? Which countries do you plan on visiting? Will you return home frequently? Make sure that your travel insurance plan covers your situation.
Take inventory of what coverage levels you need 
As you research, consider what coverage you think you'll need. You'll probably want basic medical and emergency evacuation coverage, at a minimum. Beyond that, consider your risk tolerance and the probability that you'll need to file a claim.
Start with our recommendations 
Our recommendations are far from the only providers of backpacker insurance out there. Use them as a starting point, but get suggestions from friends and read reviews of different insurance providers before purchasing coverage.
Backpacker travel insurance recapped
Finding the right travel insurance will take some time and require research. Take a look at your travel plans, understand what coverage you need and use our list as a starting point. If you put in some time upfront to find the right backpacking travel insurance, once you're abroad, you can spend your time enjoying the journey.
---
How to maximize your rewards
Get more smart money moves – straight to your inbox
Sign up and we'll send you Nerdy articles about the money topics that matter most to you along with other ways to help you get more from your money.