How to Get an Expedited Passport
To expedite your passport, pay extra for expedited shipping and, if necessary, make an appointment at a passport agency.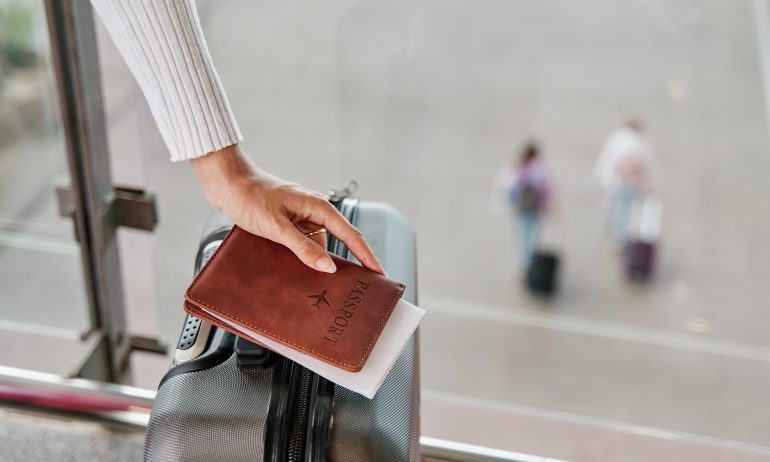 Many or all of the products featured here are from our partners who compensate us. This influences which products we write about and where and how the product appears on a page. However, this does not influence our evaluations. Our opinions are our own. Here is a list of our partners and here's how we make money.
Say you've booked the perfect international getaway just to find that your passport has expired. Or, perhaps you didn't realize that your travel destination requires that your passport have at least six months of validity. Whatever your case may be, Americans have a few options for getting an expedited passport — whether you're renewing it or applying for a new one.
Here's what you need to know about your options for getting a passport on short notice.
How long does it take to get an expedited passport?
U.S. passport processing times vary depending on the current demand for new passports and passport renewals. The currently posted timelines for routine and expedited processing are as follows:
Routine processing: Seven to ten weeks.

Expedited processing: Three to five weeks.
Keep in mind that these are just the processing time once your passport application is received. Make sure to factor in that it can take up to two weeks for the State Department to receive your mailed application and up to another two weeks for you to receive your completed passport. You can shorten this mailing time by sending your application by express mail and paying for faster return shipping.
It's worth noting that current passport processing times are far higher than in the past. For reference, in December 2019, routine passport requests only took six to eight weeks. Expediting your passport application slashed that processing time to just two to three weeks — or just eight days if you renewed at a passport agency.
While we wait for processing times to return to those levels, here are your options for expediting your U.S. passport application.
How to expedite a U.S. passport application
The best option to expedite your passport application will depend on how quickly you need your passport. The U.S. Department of State currently offers three types of expedited passport application options: Expedited, Urgent Travel, and Emergency.
Here's a breakdown of each option and how to take advantage of each one.
Expedited passport applications
Submit an expedited passport application request if you're traveling in a few months and the current up-to-11-week standard processing time would cut it too close. The process is otherwise identical to a routine application, simply requiring an additional $60 fee on top of standard passport fees.

New passport applicants can submit an expedited application at a passport acceptance facility. Travelers renewing a passport can submit an expedited renewal application by mail.
Note that the State Department has a money-back guarantee on expedited requests. You can apply for a refund of your $60 expedited fee if the agency doesn't process your application within:
35 business days (excluding weekends and holidays) of receiving an application submitted on Oct. 2, 2023 or later.

45 business days (excluding weekends and holidays) of receiving an application submitted on or before Oct. 1, 2023.
Remember to factor in mailing times when figuring whether or not an expedited application will get you your passport in time to travel. If you want to shorten the overall processing time, send your application to the State Department by express mail. You can also include an extra $19.53 with your application fees for expedited 1-2 day return shipping of your completed passport.
Urgent travel passport appointments
If an expedited passport application isn't fast enough, you'll need to apply for an in-person appointment at a passport agency. You can only schedule an urgent travel application if you haven't yet applied for a passport and you have international travel booked within 14 days.
You can also get an urgent travel appointment if you've applied for a passport but still haven't received it and your travel date is quickly approaching. In this case, you can only schedule an appointment within five calendar days of your international departure date.
To determine your eligibility, you must provide your travel dates and destinations when calling for an urgent travel appointment. Then, bring printed proof of your international travel to your passport appointment. If you don't provide proof of travel, the passport agency may not honor your appointment request.
The State Department operates around two dozen passport agencies across the U.S. If you don't live in a city with a passport agency, you'll need to travel to one of these locations to submit your urgent travel passport application request.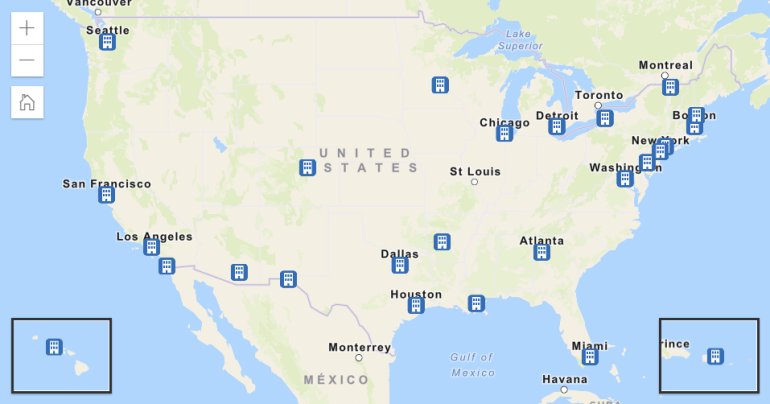 In addition to potential travel costs, you'll need to pay an additional $60 expedited fee to the passport agency at the time of your appointment.
If you qualify for an urgent travel appointment, call 1-877-487-2778 to see what appointments are available. We recommend calling for an appointment as soon as you're possibly eligible — 14 days before departure if you haven't applied yet or five days out if you've already applied — as spots are extremely limited.
Emergency passport appointments
The U.S. State Department clearly realizes that some situations require special treatment. You can apply for a so-called "life-or-death emergency" appointment at a passport agency if you need to travel internationally within three business days because an immediate family located outside the United States has died, is dying, or has a life-threatening illness or injury.
For the sake of this appointment type, the State Department considers an immediate family member as a:
Parent or legal guardian.
Travel to visit other family members (aunts, uncles, cousins, etc.) in these situations or to travel to get medical services for yourself do not qualify for life-or-death emergency passport service.
To get a life-or-death passport appointment, call 1-877-487-2778 between 8:00 a.m. to 8:00 p.m. Eastern Time from Monday to Friday. Outside of these hours and on weekends and federal holidays, call 202-647-4000 instead.
If you need to expedite a U.S. passport…
Options for expediting a passport range from paying $60 more for an expedited application to applying in person at a passport agency in urgent situations.
If you're traveling in the next few months, don't count on getting your passport anytime soon. Routine passport processing takes weeks — and that doesn't include mailing times. Instead, apply as soon as possible and pay for expedited service.
To get your passport back quicker, pay extra for expedited shipping to and from the agency. Then, if you don't receive your passport as your travel date nears, make an appointment at a passport agency within five days of travel to make sure you have a passport in time to travel.
---
How to maximize your rewards
Get more smart money moves – straight to your inbox
Sign up and we'll send you Nerdy articles about the money topics that matter most to you along with other ways to help you get more from your money.