What Happens to Your Frequent Flyer Miles if the Airline Goes Out of Business?
Usually failing airlines are acquired or merged, and the airline's miles will transfer to another loyalty program.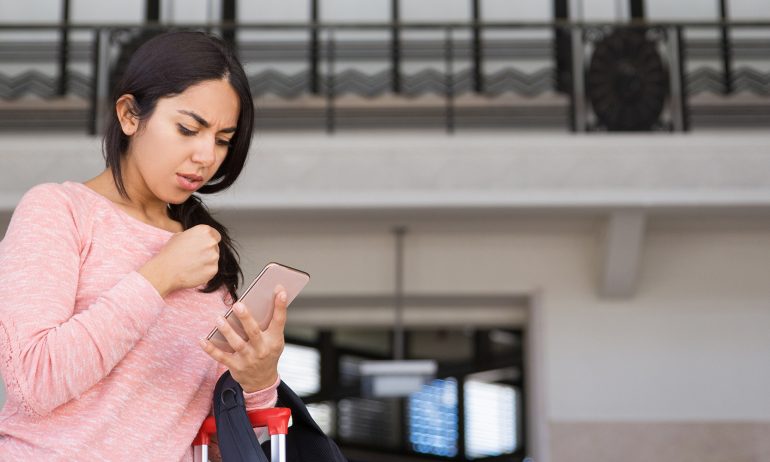 Many or all of the products featured here are from our partners who compensate us. This may influence which products we write about and where and how the product appears on a page. However, this does not influence our evaluations. Our opinions are our own. Here is a list of our partners and here's how we make money.
These days, nothing seems certain in the travel industry as many of the world's leading airlines have ceased flying and are hemorrhaging tens of millions of dollars a day. Travelers who purchased tickets for future flights can rely on their credit cards to make them whole if the carrier goes out of business, but what happens to your frequent flyer miles?
What's happened to miles at other defunct airlines
Historically, if an airline went completely out of business, its frequent flyer miles became useless. However, it rarely happens that an airline large enough to have its own independent frequent flyer program completely ceases operations without its mileage program being rescued by another carrier.
Airline history is littered with the names of carriers that no longer exist. But the vast majority of them were acquired by or merged with another carrier, which integrated its frequent flyer program. These include well-known names such as Continental, Northwest and US Airways, as well as smaller carriers such as AirTran, America West and Virgin America. In each case, miles accrued with the defunct carrier were transferred over to the acquiring carrier, and customers were able to use those miles on a wider variety of flights than ever before.
When major carriers have gone into bankruptcy and reorganization, they have continued to honor customers' frequent flyer miles. This was the case when United and Delta Airlines went bankrupt in the 2000s and when American did so in 2011.
But what about airlines that go out of business completely?
In recent years, there have been only a few airlines large enough to have their own frequent flyer program that have gone out of business without merging or being acquired. For example, when Air Berlin went out of business in 2017, its miles became useless. However, when the Indian carrier Jet Airways ceased operations in 2019, it rebranded its Jet Privilege program as Inter Miles, and its miles could still be redeemed for travel reservations.
So far, there's never been a case of a major U.S. airline going out of business where travelers lost their frequent flyer miles. Even when Pan Am went out of business in 1991, travelers' frequent flyer miles were transferred to Delta's SkyMiles program. And before Eastern Airlines folded in 1991, it created a frequent flyer program with Continental Airlines called OnePass. OnePass remained as Continental's program until its merger with United was completed in 2012, and those miles then became part of United's MileagePlus program.
What happens to your award reservations when your airline ceases operations?
We are living in an unprecedented time when many major international airlines have ceased to operate. When your airline stops flying, it's hard to know what will happen to your award reservations. If the reservation was made for flights operated by that airline, then the airline should offer you the chance to reschedule your flight when (or if) it resumes flying. Alternatively, you should be able to cancel your reservation and have your miles redeposited in your account and receive a refund of any taxes and fees you paid.
If your reservation is for flights operated by a partner airline that is still operating, then the reservation should be valid. For example, if you redeemed Virgin Atlantic miles for a flight operated by Delta Airlines, you hold a valid ticket on Delta whether or not Virgin Atlantic resumes operation. In theory, this could be a good way to extract value from frequent flyer miles before a carrier goes bankrupt. If you redeemed your miles for travel on another partner carrier, then that ticket would remain valid beyond the life of the issuing carrier. As far as the operating carrier is concerned, the ticket had already been bought and paid for by its partner, whether or not that partner is operating.
How can you get home if your airline stops flying?
If you're holding award tickets for flights on grounded airlines, contact the carrier that issued the ticket. If you were originally booked on a flight operated by a partner airline of your frequent flyer program, ask to be put on a flight that it operates or on another partner airline that's still flying.
If the carrier that issued the ticket doesn't offer flights that will get you where you need to go, you may be out of options. This is the situation my family and I found ourselves in when we were visiting South Africa in March. We had booked tickets back to the U.S. using United MileagePlus miles, and the first leg was supposed to be on South African Airlines. But when South African Airlines suspended all international flights on March 20, we were forced to purchase tickets on another carrier to get home. That's because United Airlines had no remaining seats on its sole flight from South Africa. United ultimately refunded all of our miles plus the taxes and fees we paid for the flights we were unable to take.
On the long list of things to be worried about these days, your frequent flyer miles should be close to the bottom. Even if your favorite U.S.-based airline is reorganized under bankruptcy protection, your frequent flyer miles are likely to remain usable when it's safe for us to return to the skies. But if you have a lot of miles with a smaller foreign carrier that may not make it through this crisis, you should consider trying to redeem them while you can.
---
How to maximize your rewards
Get more smart money moves – straight to your inbox
Sign up and we'll send you Nerdy articles about the money topics that matter most to you along with other ways to help you get more from your money.