Why You Should Travel Last-Minute at Least Once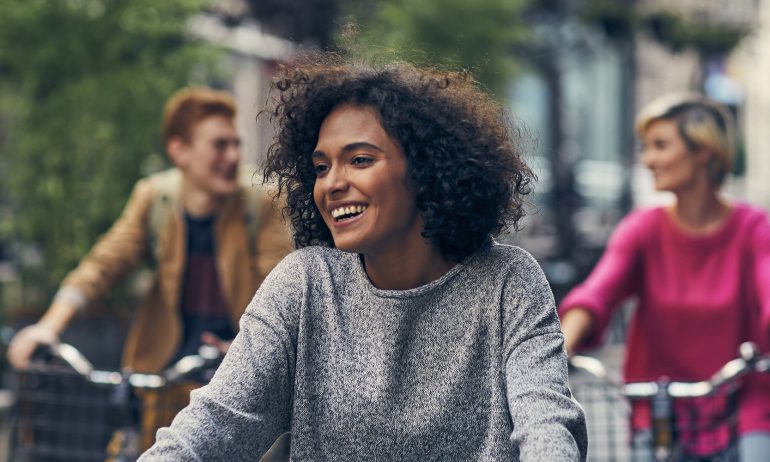 Many or all of the products featured here are from our partners who compensate us. This may influence which products we write about and where and how the product appears on a page. However, this does not influence our evaluations. Our opinions are our own. Here is a list of our partners and here's how we make money.
---
» This article is being updated.
---
Many people plan their vacations and travel days months in advance. After all, plane tickets are often cheaper, accommodation is less expensive — and a pre-planned trip offers the opportunity to map out routes, design schedules and organize every detail.
And while there's absolutely nothing wrong with this sort of travel — indeed, it's often required — traveling last-minute can actually be less stressful, offers different experiences and can change the way you look at travel for good.
Stress less with last-minute travel
For starters, deciding to book a flight or jump in a car on little more than a whim is not only exciting, but also typically involves a lot less stress. Overplanning and programming every moment of a trip can cause a lot of tension both before and during your trip. And if there's anything that can ruin a vacation, it's stress.
On the other hand, deciding to buy an impromptu plane, train or ferry ticket offers all the excitement and adrenaline of a trip planned weeks or months in advance — but with none of the anxiety of considering where to go, what to do, when to get there and what to bring.
Personally, I am typically an overplanner. When I travel, I want to know the best season to visit, what sort of clothes I should pack, what the best attractions are, the best ways to save money and how to get to where I'm going once I arrive. And while I have always known this created an unnecessary level of stress on my trips, the fear of spending too much or missing any "unmissable" attractions seemed worse.
Then, for a trip to Guatemala, I decided to go only 24 hours before I needed to leave for the airport. I realized there was another way to travel. Together with the friends I was traveling with, I found cheap flights ... and the only other planning we did before takeoff was book a hostel for the first night and figure out how to get there from the airport. Everything else we arranged on the fly after we arrived and could look around to consider our options. As a result, it was the most stress-free travel I've ever experienced.
Experience more with last-minute travel
Another reason to consider spontaneous travel is that you're likely to experience more if you don't cram your schedule full of events and attractions. When you have no plans, it's much easier to wander into a tourist office or guide company, or even ask a local what activities are recommended. You'll be able to fill your days and nights with whatever diversions appeal to you at the time.
When my husband and I decided to drive to Alaska from Texas instead of fly, it meant we had less than two weeks to prepare. Because we didn't have time to plan — we just knew we wanted to take our time — we were able to casually wind our way up the continent and back, stopping to experience anything that caught our eye on the way.
We were able to spend a day at a natural hot spring that a fellow traveler recommended, hike in several national parks and camp in locations we never would have considered if we had planned out every minute of our journey. We actually experienced more along the way because we had time and very few distinct plans.
We've also stumbled upon small-town street fairs, religious festivals and outdoor concerts when we weren't looking for anything in particular but were open to whatever experiences came our way.
It could change the way you travel
Maybe the No. 1 reason to travel last-minute at least once is that it may just change the way you travel for good (especially if you're used to traveling in a more structured manner). New experiences, less stress and unique challenges may very well lie ahead — and you may never go back to overplanned, overpacked travel schedules again once you experience the freedom of spontaneous adventures.
When to avoid last-minute travel
Naturally, there are times when impromptu travel is less of a thrill than it is a burden. In many areas of Europe, for instance, accommodations need to be booked well in advance, especially during peak travel seasons when popular destinations tend to fill up quickly. If you fail to book ahead of time, you'll likely pay much higher nightly fees or have trouble finding available accommodation at all.
During a trip to London, my husband and I put off booking a hostel on a Friday night. By the time we were ready to check in, every hostel within a mile was full, and we ended up spending the night in a run-down, dirty, exorbitantly overpriced hotel room.
Also, be cognizant of major events happening in your destination. Festivals and holidays can make it more difficult to book hotels and transportation at the last minute.
Don't be afraid to mix up your travel plans. Ditching strict schedules and overplanning can open up a whole new world of experiences, and you never know what you might discover. That's why you should travel last-minute at least once in your life. Who knows? You might even enjoy it.
---
How to maximize your rewards
Get more smart money moves – straight to your inbox
Sign up and we'll send you Nerdy articles about the money topics that matter most to you along with other ways to help you get more from your money.