Advertiser Disclosure
3 Airline Credit Cards With Companion Tickets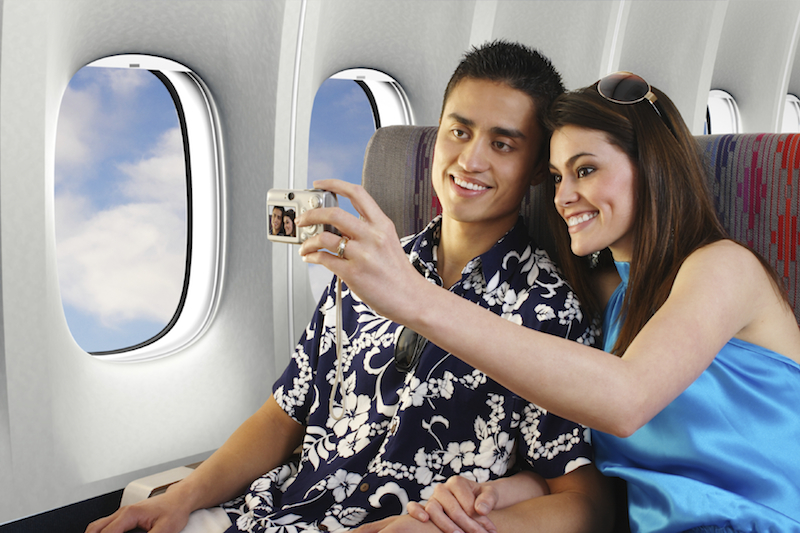 Admit it: Given the choice, you'd rather travel with a friend. But if your buddy can't afford the airfare, you might assume you're jetting solo.
Not so if you choose the right airline credit card. Here are a few of the Nerds' favorites for scoring a companion ticket:
Best for big spenders: British Airways Visa Signature® Card
British Airways Visa Signature® Card
. With it, you'll earn a Travel Together Ticket every year you spend $30,000 or more.
Travel Together Tickets are valid for two years, and will allow you to bring a loved one along for free on any British Airways award flight you book (flights must begin in and return to the United States). The really special thing about this perk is that you can use the Travel Together Ticket in any cabin. So if you usually book business-class award seats, your friend or family member can travel in style, too.
Best for funky flyers: Virgin America Visa Signature® Card
Virgin America is known for providing a hip in-flight experience; with the Virgin America Visa Signature® Card, you can party with a friend at 30,000 feet. Every year that you're a card member, you'll get $150 toward a companion ticket that you can use when you book online through Virgin.
You'll more than make up for the cost of this card's $49 annual fee if you consistently take advantage of the yearly $150 companion pass credit. Maximize your card's value and get a deal on a getaway with a pal? We call that a win-win.
Best for traveling in style: Citi Prestige® Card
The Citi Prestige® Card is a premium credit card, and it comes with some premium features to match. It doesn't provide a companion airline ticket, per se, but it does offer an annual $250 air travel credit.
Unlike other cards that offer a similar benefit, the Citi Prestige® Card allows you to use this credit for airfare. That could go a long way toward offsetting the cost of a travel companion's ticket when you book it with your card.
You'll also get other great air travel perks with the Citi Prestige® Card, like airport lounge access, MasterCard Airport Concierge Service and a $100 credit toward a Global Entry fee. For flying fancy with a friend, the Citi Prestige® Card is a great choice.
Lindsay Konsko is a staff writer covering credit cards and consumer credit for NerdWallet. Follow her on Twitter @lkonsko and on Google+.
Image via iStock.