5 Steps to Help You Choose the Best Cable Provider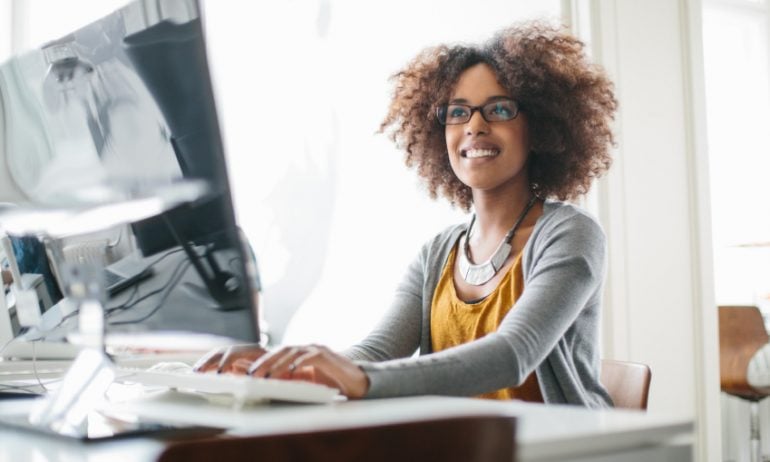 Many or all of the products featured here are from our partners who compensate us. This influences which products we write about and where and how the product appears on a page. However, this does not influence our evaluations. Our opinions are our own. Here is a list of our partners and here's how we make money.
Picking a cable package shouldn't be hard, but it is. Provider websites are complicated. Services are bundled, then bundled again. Promotional prices expire without warning.
It's enough to make you bury your head in the couch cushions, but don't.
Instead, take a deep breath and follow these five steps to help you choose a cable provider and package that meet your needs and your budget.
First, find out which cable providers are available in your area. This is pretty simple. Websites like AllConnect and Digital Landing narrow down options by address. (NerdWallet is not affiliated with these sites, and they may make money when you click on their recommendations.)
Once you know your options, do a little digging. Ask friends and neighbors which provider they have and what their experience has been. Does their service go out? How often? How quickly is it typically restored? How would they rate their provider's customer service?
You can also see how providers fared in the American Customer Satisfaction Index's telecommunications report. The annual survey rates some of the largest TV providers based on the happiness of their subscribers. Customers of Verizon FiOS and AT&T U-Verse reported the highest satisfaction, according to the 2016 report. Cox Communications, Mediacom and Time Warner Cable — which in 2016 merged with Charter Communications, now called Spectrum — had the lowest satisfaction scores among the rated providers.
2. Decide which channels are must-haves
On average, American adults get around 205 channels but watch only about 20 of them, according to a September 2016 report by Nielsen. That means they're paying for a bunch of channels they never watch. Don't be one of those people.
Instead, write down a list of must-have channels. Follow that up with a list of nice-to-have channels. Then see which provider can give you your must-haves, without a lot of excess. Bonus points if you can get a few channels from your second list.
Be realistic about how often you'll actually watch those nice-to-have channels before forking over an extra $10 per month for a package that includes them. After all, is Spike TV really worth $120 a year?
You may also consider whether to use a cable provider at all. You could decide to watch only free broadcast TV or combine free TV with a streaming service such as Netflix or Hulu.
3. Do the math on bundles
If you're among the 13% of Americans who don't use the internet, you can skip this part. Otherwise, stick around.
"Bundling is a smart option because it often results in getting more services at close to the same price as just getting an individual service," says Alice Williams, a communications specialist for Frontier Communications.
A good internet and TV bundle can save you more than $1,000 over two years, depending on where you live and what you need. But it does add another layer of complexity.
Not all bundles are good bundles, though. So check the price of each service separately and compare that with the bundle price.
Cable companies roll out the red carpet for new customers. They often knock $20 or more off the monthly price for the first year.
"Compare promos across cable providers," Williams says, stressing the need to pay attention to the details. "Don't be lazy; always read the fine print."
One important detail to note: when the promotion expires. Mark that date on your calendar so you aren't blindsided by a higher than normal bill, and use it as a reminder to re-evaluate your cable package.
Haggling may not be in our blood, but it should be. You could trim your cable costs or get extra services by negotiating with your cable provider. To do this effectively, you need to know what you can get elsewhere (see step four).
You can use the savings you net to finally start that emergency fund or to treat yourself to something nice. Like NFL Sunday Ticket.