Know Your Internet Options: DSL, Cable, Fiber Optic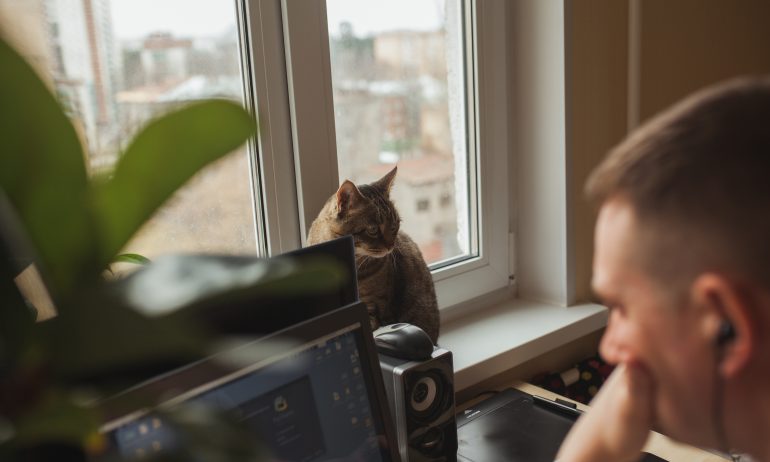 Many or all of the products featured here are from our partners who compensate us. This influences which products we write about and where and how the product appears on a page. However, this does not influence our evaluations. Our opinions are our own. Here is a list of our partners and here's how we make money.
When shopping for high-speed internet, you'll likely come across these three types: digital subscriber line, known as DSL, cable and fiber optic.
All three are broadband services, which is a fancy way of saying they are faster than old-fashioned dial-up.
Understanding the key differences among DSL, cable and fiber optic service will help you determine which type best meets your internet needs.
DSL service uses your local phone line to deliver high-speed internet. Unlike dial-up service, DSL uses separate frequencies for phone and internet, so you can use both at the same time.
Of the three main broadband options, DSL is typically the slowest.
Download speeds for DSL packages typically range from around 1 megabit per second, which is good for basic tasks such as web browsing and email, to 6 Mbps or 7 Mbps, which is sufficient for music and standard video streaming but could be a little slow for high-definition video streams if you have multiple devices connected to your Wi-Fi. A handful of internet providers offer DSL speed tiers as high as 12 Mbps, 20 Mbps and even 45 Mbps.
Cable internet packages typically start at 15 Mbps to 25 Mbps, and fiber optic starts at 25 Mbps. The fastest, most expensive DSL service available can often be slower than the slowest, cheapest cable or fiber option.
Consider this sampling of entry-level plans in Charlotte, North Carolina:
DSL: Windstream Communications, $40 per month for download speeds of up to 6 Mbps.

Cable: Time Warner Cable Spectrum, $39.99 per month for download speeds of up to 50 Mbps.

Fiber optic: Google Fiber, $50 per month for download speeds of up to 100 Mbps.
Internet service — providers, plans, pricing and available speeds — varies widely from city to city. Even within a given city, what's available can differ from block to block.
Affordable compared with fiber optic or satellite internet service.
Slower than cable or fiber optic internet.

Actual download speeds are typically slower than the "up-to" speeds that providers advertise. This is not the case with cable or fiber optic.
Popular providers that offer DSL service
This service uses cable wires, rather than telephone wires, to deliver high-speed internet. The result is faster service.
Maximum download speed tiers range from 100 Mbps to 300 Mbps, compared with a top end of 45 Mbps on most DSL offerings. Granted, 100 Mbps is faster than most households need, even when using multiple internet-connected devices. Lower speed tiers are also available, usually starting at 15 Mbps or 25 Mbps.
Cable internet service tends to be more reliable than DSL. A December 2016 report from the Federal Communications Commission found the majority of cable and fiber optic internet providers delivered download speeds as fast as or faster than advertised. DSL providers did not.
Faster than DSL and fiber optic, depending on your package.

More reliable than DSL service.
More expensive than DSL and other options.

Cable internet may not be available where you live. If it is, there may be only one provider.
Popular providers that offer cable internet service
Fiber optic internet service
Fiber optic is often your fastest internet option, but advances in cable technology are quickly closing the gap.
Download speed tiers range from 25 Mbps to 75 Mbps for fiber optic internet providers. That's on par with cable service. But when it comes to upload speed, fiber optic trumps cable and DSL.
Upload speeds affect the quality of video conferences and your ability to send large files. A cable internet package with an advertised download rate of 25 Mbps may have an upload rate of less than 1 Mbps. And a DSL package with an advertised download rate of 6 Mbps may have an upload rate of only roughly 0.5 Mbps.
By contrast, a fiber optic package with a download speed of 25 Mbps may have an upload speed of 5 Mbps. And with some fiber optic internet providers, upload speeds mirror download speeds.
Fiber optic internet isn't as widely available as DSL or cable internet service. That's because the service doesn't use existing cable or telephone lines. Instead, new fiber optic cables need to be installed to offer service in a given area. These cables use light and tiny glass fibers to send and receive data.
Faster download speeds than DSL, faster upload speeds than cable.
Not as widely available as cable or DSL.
Popular providers that offer fiber optic internet service
Satellite internet access can be both slower and more expensive than the other options, but it may be the only choice for those in rural areas. On the upside, it often performs better than dial-up and doesn't use a phone line, so your landline is free to use while you're connected to the internet.
Not a fan of traditional internet service providers? Consider using a cellular data connection on your smartphone to connect to the internet. You can do this via tethering, which connects your cell phone to your computer via a USB cable, or by using your phone or another device as a mobile hot spot.
This option is affordable only if your internet usage is minimal — think email and basic web browsing — because it draws from a limited data allotment, often from your cell phone plan.
Wireless carriers like Verizon and AT&T also offer mobile broadband service. This connects to the internet via cellular networks, similar to data service on your smartphone, but uses a separate mobile hot spot or wireless modem.
Mobile broadband packages work a lot like cell phone plans; you pay for a set number of gigabytes each month, plus a fee to connect your device, be it a tablet, a mobile hot spot or a USB modem.
A 2GB plan with a hot spot is $40 per month through Verizon, before taxes and fees, so it's not the most affordable option compared with cable, DSL and fiber optic internet, which typically don't limit the amount of data you can use. But it does allow you to take your internet connection on the road.
Dial-up internet service has not gone the way of the dinosaurs. In fact, AOL, the premier internet provider in its heyday, still reported more than 2.1 million active dial-up subscribers as of March 2015. AOL is now owned by Verizon.
Dial-up connects to the internet via your telephone line, similar to DSL service. The main difference: Dial-up transmits phone and internet signals via the same frequency. That means you can't be on the phone and on the internet at the same time.
It also means you aren't always connected to the internet, as you are with broadband service. Instead, you need to establish a new connection every time. Cue the glorious chirps, squeals and screeches of a dial-up modem making a connection.
Dial-up is much, much slower than DSL, cable or fiber, so no way you're going to use it to binge on a Netflix series. But for some, it may be the only option available. And it is cheaper than broadband internet. AOL membership, which includes dial-up access and a host of other features, starts at $6.99 per month.
Choosing the best internet service
Unfortunately, you may have little to no choice among internet providers, depending on where you live. But you will likely have a few speed tiers to choose from. The more advanced your usage and the more devices you have connected, the faster internet you'll need.