BEST OF
11 Best Discount Brokers of August 2021
Many or all of the products featured here are from our partners who compensate us. This may influence which products we write about and where and how the product appears on a page. However, this does not influence our evaluations. Our opinions are our own. Here is a list of our partners and here's how we make money.
A discount broker is an online broker with rock-bottom pricing. Here, we've sorted through our top online brokers to surface the ones with the best no-fee brokerage accounts. They will help you keep transaction costs down without hindering your ability to trade stocks, mutual funds, exchange-traded funds and other securities.
A discount broker is an online broker with rock-bottom pricing. Here, we've sorted through our top online brokers to surface the ones with the best no-fee brokerage accounts. They will help you keep transaction costs down without hindering your ability to trade stocks, mutual funds, exchange-traded funds and other securities.
Summary of Best Discount Brokers of August 2021
Broker

NerdWallet Rating

Fees
Account Minimum
Promotion
Learn More

E*TRADE

$0

$0

Get $600 or more

when you open and fund an E*TRADE account with code: BONUS21

TD Ameritrade

$0

$0

None

no promotion available at this time

Interactive Brokers IBKR Lite

$0

$0

None

no promotion available at this time

Webull

$0

$0

2 Free Stocks

after opening and funding an account.

Robinhood

$0

$0

1 Free Stock

after linking your bank account (stock value range $2.50-$225)
Want to compare more options? Here are our other top picks:
Disclosure: The author held no positions in the aforementioned securities at the time of publication.
Last updated on July 1, 2021
You may also like these
People often identify opening a savings account as their next money move.
Marcus by Goldman Sachs Online Savings Account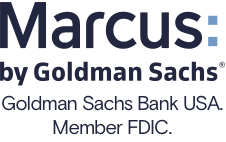 American Express® High Yield Savings Account

Axos Bank® High Yield Savings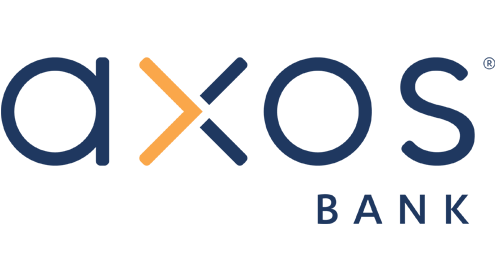 Methodology
NerdWallet's comprehensive review process evaluates and ranks the largest U.S. brokers and robo-advisors by assets under management, along with emerging industry players, using a multifaceted and iterative approach. Our aim is to provide an independent assessment of providers to help arm you with information to make sound, informed judgments on which ones will best meet your needs.
DATA COLLECTION AND REVIEW PROCESS
We collect data directly from providers, and conduct first-hand testing and observation through provider demonstrations. Our process starts by sending detailed questionnaires to providers to complete. The questionnaires are structured to equally elicit both favorable and unfavorable responses from providers. They are not designed or prepared to produce any predetermined results. The questionnaire answers, combined with product demonstrations, interviews of personnel at the providers and our specialists' hands-on research, fuel our proprietary assessment process that scores each provider's performance across more than 20 factors. The final output produces star ratings from poor (one star) to excellent (five stars). Ratings are rounded to the nearest half-star.
Evaluations vary by provider type, but in each case are based upon the weighted averages of factors that include but are not limited to: advisory and account fees, account minimums and types, investment selection, investment expense ratios, trading costs, access to human financial advisors, educational resources and tools, rebalancing and tax minimization options, and customer support including branch access, user-facing technology and mobile platforms.
Each factor can involve evaluating various sub-factors. For instance, when gauging the investment selections offered by robo-advisors, 80% of the score is based on the potential for diversification (how well-diversified a resulting portfolio of investments could be) combined with the availability of specialty portfolios and level of customization for investors. Expense ratios form an additional 10% of the score, and low or no management fee the remaining 10%.
The weighting of each factor is based on our team's assessment of which features are the most important to consumers and which ones impact the consumer experience in the most meaningful way. The factors considered, and how those factors are weighted, change depending upon the category of providers reviewed.
Provider categories include: Best Brokers for Stock Trading, Best Brokers for Beginners, Best Brokers for Day Trading, Best Brokers for Options Trading, Best Discount Brokers, Best Brokers for Free Trading, Best Investment Apps, Best Brokers for Penny Stocks, Best IRA Brokers, Best Robo-Advisors, Best Financial Advisors, Best Real Estate Platforms, Best Brokers for ETFs and Best Brokers for Mutual Funds.
Writers and editors conduct our broker and robo-advisor reviews on an annual basis but continually make updates throughout the year. We maintain frequent contact with providers and highlight any changes in offerings.
The review team comprises seasoned writers, researchers and editors who cover stocks, bonds, mutual funds, index funds, exchange-traded funds, alternative investments, socially responsible investing, financial advisors, retirement and investment strategy on a daily basis. In addition to NerdWallet, the work of our team members has been published in The New York Times, The Washington Post, Forbes, USA Today, Bloomberg News, Nasdaq, MSN, MarketWatch, Yahoo! Finance and other national and regional media outlets.
The combined expertise of our Investing team is infused into our review process to ensure thoughtful evaluations of provider products and services from the customer perspective. Our writers and editors combine to have more than 70 years of deep experience in finance, ranging from a former Wall Street Journal reporter to a former senior financial advisor at Merrill Lynch.
While NerdWallet does have partnerships with many of the reviewed providers, we manage potential conflicts of interest by maintaining a wall between our content and business operations. This wall is designed to prevent our writers and the review process from being influenced or impacted by our business partnerships. This way, all reviews can provide an unbiased review that serves the interests of our users. For more information, see NerdWallet's editorial guidelines.
To recap our selections...
NerdWallet's Best Discount Brokers of August 2021
Frequently asked questions
There's good news for investors — the primary fees charged by brokers, known as trading fees or commissions, have gotten much lower in recent years. As you can see in our table above, all of the brokers we've included here charge no trading commissions.
In addition to the trading fee or trading commission — if charged — there are a slew of other fees and charges to watch for, including ones for broker-assisted trades, as well as annual, transfer, closing and inactivity fees. (Lost? Here's our explainer on investment fees.)
In the table above, click on the review for each of our top-rated brokers to find out about any fees they may charge.
With a full-service broker, you pay higher fees in exchange for investment guidance and management, among other perks.
With a discount broker, you pay far less to trade investments, but generally, you're in charge of managing your trades, and you're likely to pay an extra fee if you want help from a person.
One brokerage that offers both low-cost trades and free access to broker-assisted trades is Zacks Trade.
If you're looking to sidestep a broker entirely, you can try investing directly through a company's direct investment plan (aka DRIPs). Keep in mind, though, that generally it's not as easy as trading with a broker — and only some publicly traded companies offer such plans.
It's easier than ever to invest in stocks with very little money, in large part because a growing number of brokerages and robo-advisors offer fractional shares. These allow you to buy a small piece of a stock share, instead of the entire share. That means rather than needing hundreds of dollars to buy a pricey stock, you can invest in many companies at amounts as low as, say, $5.
Easy, now that many brokers have eliminated commissions: All the options above provide free stock trades.
If you have long-term goals you're saving for, such as your own retirement or your kids' college tuition, it makes sense to invest in the stock market because stocks offer the investment earnings that can power your savings.
Investing in the stock market usually means investing with a broker, because most banks don't offer access to stock-market investments; or, if they do, those investments tend to be offered through an investment advisory that likely charges higher fees than a discount broker.