Best of
11 Best Tampa Mortgage Lenders of 2020
At NerdWallet, we strive to help you make financial decisions with confidence. To do this, many or all of the products featured here are from our partners. However, this doesn't influence our evaluations. Our opinions are our own.
If you're looking for a Tampa mortgage lender, we've done the legwork. Here are well-regarded lenders for several types of borrowers.
Summary of Best Tampa Mortgage Lenders of 2020
Rocket Mortgage: NMLS#3030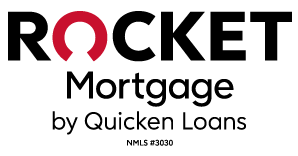 Caliber: NMLS#15622

SunTrust: NMLS#2915

Bank of America: NMLS#399802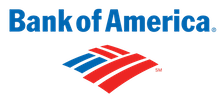 loanDepot: NMLS#174457

Flagstar: NMLS#417490

HomeBridge: NMLS#6521

Guaranteed Rate: NMLS#2611

Navy Federal: NMLS#399807

Local mortgage lenders in Tampa
These companies are among the highest-volume lenders in the Tampa Bay area. While they haven't been reviewed by NerdWallet, give them a look if you prefer doing business with a local institution.
Offers a first-time home buyer 10/1 ARM with a 3% down payment and no private mortgage insurance requirement.
Has a "Community Heroes" loan program for teachers, nurses, law enforcement and other eligible professions that features 100% financing.
Posts its mortgage interest rates online.
Allows you to start a mortgage application online.
Credit union that posts and updates interest rates daily.
Has a low down-payment loan for first-time home buyers, plus FHA, VA and home equity loans.
Offers English and Spanish-language online mortgage applications.
Has multiple locations in the Tampa Bay area.
Offers conventional mortgages with as little as 3% for a down payment, as well as FHA, VA and USDA loans.
Provides cash-out refinances and the streamlined refinancing of VA and FHA mortgages.
Has five Tampa Bay branches.
Offers purchase, refinance and home equity loans and lines of credit.
Posts its mortgage interest rates online.
Has a preapproval program that gives a loan commitment for up to six months, even before finding a home.
Lets you "float down" a locked interest rate in the event that rates drop.
More from NerdWallet
Last updated on January 2, 2020
Methodology
NerdWallet's selection of mortgage lenders for inclusion here was made based on our evaluation of the products and services that lenders offer to consumers who are actively shopping for the best mortgage. The six key areas we evaluated include the loan types and loan products offered, online capabilities, online mortgage rate information, customer service and the number of complaints filed with the Consumer Financial Protection Bureau as a percentage of loans issued. We also awarded lenders up to one bonus star for a unique program or borrower focus that set them apart from other lenders. To ensure consistency, our ratings are reviewed by multiple people on the NerdWallet Mortgages team.
To recap our selections...
NerdWallet's Best Tampa Mortgage Lenders of 2020