Advertiser Disclosure
Boeing Employees Credit Union Review: Checking and Savings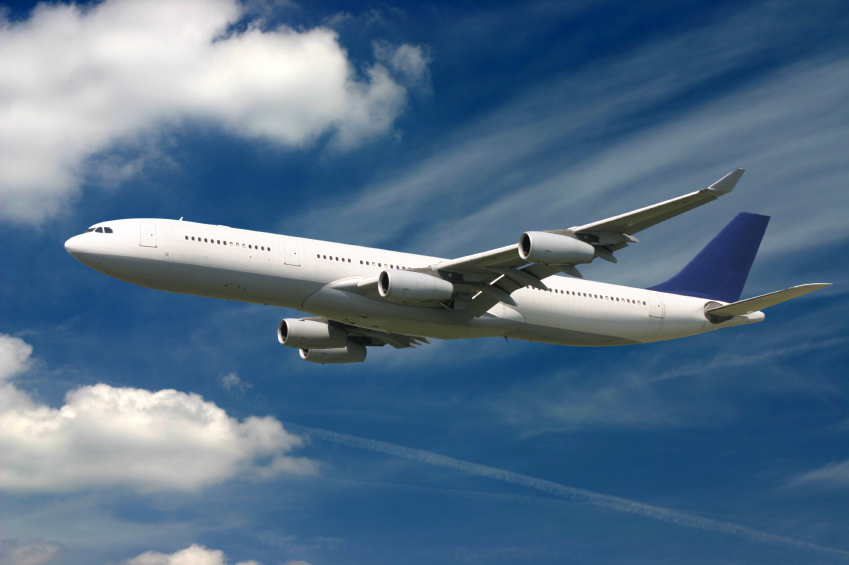 NerdWallet's rating: 4.0 / 5.0
Don't let the name fool you — you don't have to work at Boeing to join Boeing Employees Credit Union. However, BECU branches are concentrated in Washington state, where the credit union is based, and membership criteria favor those who live and work in the state or have ties to Boeing.
The bottom line
A great low-fee checking account
Low savings rates
People who live outside of Washington can use shared branches to receive some in-person assistance
» For other good financial institutions, check out NerdWallet's best credit unions

Our Ratings

Checking

Savings

Certificates of deposit

Member experience

Overdraft fees

Overall
Read on for more details about BECU's checking and savings accounts, certificates of deposit, customer experience and overdraft fees.
Checking
BECU's checking account option comes with Member Advantage, which pays 4.07% annual percentage yield on the first $500. It's a short-lived advantage that drops to 0.05% APY after. You also have to agree to electronic services such as paperless bank statements and one of the following each month: online bill payments, direct deposits, transferring funds between BECU accounts or debit card purchases. The real incentive on this account is the lack of fees.

Pros
Cons

No monthly fee or minimum balance requirement

4.07% APY on first $500 through Member Advantage program
45 neighborhood financial centers in Washington
Free access to 30,000 ATMs




A low ongoing rate of 0.05% APY
Account reviewed for rating: Member Advantage Checking.
» For more excellent options, take a look at NerdWallet's best checking accounts
Savings
You don't have to worry about standard fees or requirements with a BECU savings account. With its Money Manager tool, you can also track expenses and set savings goals. 
If you're hoping that your rates will give your savings a boost, though, this may not be the account for you. Try online-only banks and other credit unions for better rates of 1% or higher.

Pros
Cons

No monthly fee or minimum balance requirement
6.17% APY on first $500 through the Member Advantage program

Poor ongoing rate of 0.10%
$20 excess transaction fee
Account reviewed for rating: Member Advantage Savings.
» For even higher rates, check out NerdWallet's best savings accounts
Certificates of deposit
This credit union offers many CD options, including one that makes a charitable contribution to veterans' families. At these rates, though, don't tie up your money here when you can get the same rate in an online savings account and have easier access to your cash. You can compare Boeing's rates to other banks' and credit unions' using our tool.

Pros
Cons

Minimum opening deposit of $500
Several CD options between three months and five years

Standard CDs come with low APYs between 0.25% APY and 1.06% on deposits between $500 and $49,999. Participating in the Member Advantage program can get you rates from 0.50% to 1.31% on deposits between $500 and $49,999.
» Looking for the best CD rates? Find out what banks are offering this month
Member experience
BECU participates in shared branching, which gives members access to over 30,000 free ATMs and more than 5,000 branches across the country. If you don't live near a shared branch, you'll probably rely on the credit union's mobile app, which has features like mobile check deposits, bill pay and alerts.
The Money Manager tool allows you to set up all internal and external bank accounts to track spending. Members can use the website to pay bills, transfer funds or get customer service, which is also available by phone.
There are several ways to become a member if you don't work for Boeing, or are a Boeing retiree. Other options include living, working, attending school or belonging to a religious organization in Washington. You'll also qualify by owning a business in Washington or being related, including via adoption, marriage or domestic partnership, to a current member or to someone eligible for membership.
Overdraft fees
BECU may not have many fees, but you'll still want to keep a close eye on your balance. The credit union charges a daily maximum of five $25 overdraft and nonsufficient funds fees. Avoid these fees by setting up a savings account or a line of credit for free overdraft transfers.
Minimal fees, poor savings rates
BECU's no-fee checking account shines. The savings account is solid, too, if you don't mind low rates. You'll also get good online banking tools.
BECU is a great alternative to big banks, if you qualify for membership.
Melissa Lambarena is a staff writer at NerdWallet, a personal finance website. Email: mlambarena@nerdwallet.com. Twitter: @LissaLambarena. Kelsey Sheehy of NerdWallet contributed to this report.
Updated Aug. 30, 2017.
---
Ratings methodology
NerdWallet's overall ratings for banks and credit unions are weighted averages of several categories: checking, savings, certificates of deposit or credit union share certificates, customer experience and overdraft fees.
Factors we consider, depending on the category, include rates and fees, ATM and branch access, account features and limits, user-facing technology, customer service and innovation.
Ratings are rounded to the nearest half-star.