Advertiser Disclosure
How Undocumented Immigrants Can Get Bank Accounts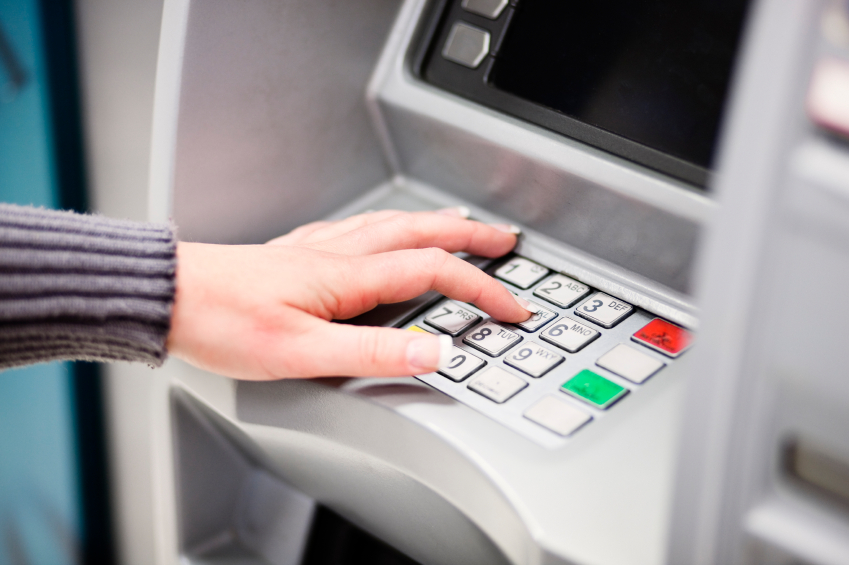 Julieta Garibay opened her first bank account at age 20. At the time, she was working as a waitress and saving money for college.
She was also an undocumented immigrant, having moved from Mexico to Austin, Texas, with her mother and sister when she was 12 years old.
For several years, Garibay's immigration status kept her from opening a bank account. Instead, she kept the money she earned — paid in cash — in a paper bag, which she stashed in the fridge or under her bed.
"I was scared that if I gave my information, then the government would have it and I could be deported," says Garibay, now 35 and the deputy advocacy director at United We Dream, an immigrant youth advocacy group.
But with the prospect of college tuition on the horizon, her paper bag no longer made sense. So she opened an account with Bank of America, where her mother — also undocumented at the time — already had an account.
» MORE: A financial guide for immigrants in the U.S.
Why open a bank account?
Save money: Garibay's decision to open a bank account was motivated by her going off to college. She was moving to Dallas and would need to rent an apartment, get a phone and pay bills. These tasks are easier, and often cheaper, to do with a bank account.
That's because without a financial history, phone companies, apartments and other services can require substantial deposits. Bill payment and check cashing services, and some prepaid debit cards, may charge higher fees as well.
Personal safety: "A lot of the immigrant community gets paid in cash and are walking around with a week's salary in cash. That's very dangerous," says Mayra Aldás-Deckert, special projects associate at the New York Immigration Coalition.
If you keep your money at home in a paper bag, as Garibay used to do, you could lose weeks' or months' worth of savings to a theft. And news stories chronicle a pattern of robberies targeting day laborers and other immigrants across the country; with ample cash in their pocket, these workers are viewed as "walking ATMs."
A bank account is a safe place to store your money. Even in the unlikely event your bank is robbed, the money is insured and would be replaced. And carrying less cash means you're not as vulnerable to thieves on the street.
Establish history: A bank account also helps undocumented immigrants build a financial footprint. In most cases, a bank account is required to open a credit card, buy a home or borrow funds to start a business — all actions that help establish a credit history. In some states you can also open a college savings plan with tax benefits, known as a 529 plan, provided you have an Individual Taxpayer Identification Number (ITIN).
This footprint does more than all that, though. It also creates a paper trail that can help if you apply for Deferred Action for Childhood Arrivals or another permanent or temporary immigration status change.
Garibay, who became a legal resident in January 2014, stopped at FedEx on the way to her immigration interview to print copies of her bank statements and telephone bills, just in case she needed to further validate her time in the U.S.
"It's a good way to provide proof that you've been living in the U.S., to provide proof of where you have been," she says.
» LEARN: How to build a credit score from scratch
What you need
Identification number: First, let's start with what you don't need: a Social Security number. Many banks and credit unions allow customers to open an account with an ITIN.
"If you don't have a Social Security number, you should absolutely get an ITIN," says Marisabel Torres, a senior policy analyst at National Council of La Raza who works on the organization's Wealth-Building Policy Project. "If you're a working person, you want to have a record that you're paying taxes and you want a history of being in the country."
The IRS issues ITIN numbers to noncitizens who are working in the U.S., but are not eligible for a Social Security number. To get one, fill out the required form (available in English and Spanish) and submit proof of identity, such as a passport or driver's license, along with a completed federal tax return.
You can mail in your application, take it to an IRS walk-in office or have it processed by an "acceptance agent." These agents typically include colleges, accounting firms and financial institutions, such as banks or credit unions.
Proof of identity and address: Banks and credit unions need to verify you are who you say you are before opening your account. To do so, they typically require one of following documents:
Unexpired passport
Government-issued driver's license (including foreign licenses)
Consular ID card
Birth certificate
Those in New York City, San Francisco or other cities that issue municipal IDs can often use those as proof of identity.
Banks and credit unions often require a street address to open an account. A utility bill, lease or current driver's license or municipal ID can satisfy this requirement.
» MORE: Learn how municipal IDs could open doors to banking
Banks to consider
In most cases, you need to open your checking or savings account in person. The exact items required to do so vary from bank to bank. And some banks make it easier for undocumented immigrants than others.
At TD Bank, for example, you can open a bank account with a foreign passport and one of the following items:
Employment ID with photo and signature
State-issued ID or driver's license with signature
Foreign driver's license with photo
U.S. employment authorization card with photo, signature and expiration date
College ID with photo
Alien registration card with photo
Permanent resident card with photo
At Capital One, an ITIN and proof of identity are sufficient to open an account at one of the bank's branches.
Self-Help Federal Credit Union, which has branches in Northern California and Chicago, accepts the following forms of identification:
Valid driver's license
Passport
Matricula
Residency card
Another financial institution known for helping undocumented immigrants: Latino Credit Union in North Carolina.
"They have a great reputation," says Torres, with NCLR. "They've done it right."
Here's what you need to open an account with Latino Credit Union:
Government-issued ID from any country
Valid ITIN or Social Security number
Proof of current address
Latino Credit Union and Self-Help FCU also offer products designed with the undocumented community in mind. DACA and citizenship loans, for example, are available to help members cover the cost of a deferred action or naturalization application.
» FIND: Lending circles to help pay for DACA applications, other expenses
Identification requirements vary from bank to bank, and credit union to credit union, so call ahead or stop by a branch location to find out what documents you need to open an account. If language is a barrier, ask if the bank has a representative who can help you in your native tongue.
The bottom line
Opening a bank account as an undocumented person can be intimidating, but it's a fear worth overcoming. As Garibay, with United We Dream, discovered, it does not lead to deportation. It does, however, help you establish a financial history in the U.S. and give you a safe place to store your hard-earned savings.
Other resources:
Kelsey Sheehy is a staff writer at NerdWallet, a personal finance website. Email: ksheehy@nerdwallet.com. Twitter: @KelseyLSheehy.
---
Image via iStock.