Holiday travel is often expensive — so much so that you might consider just staying home.
But more and more people are turning to a clever solution: credit card points.
We found seven people who booked their end-of-year trips — to destinations including Tokyo, London and Bali — using their credit card rewards. They shared where they're going, what they're looking forward to and how they used their points to get there.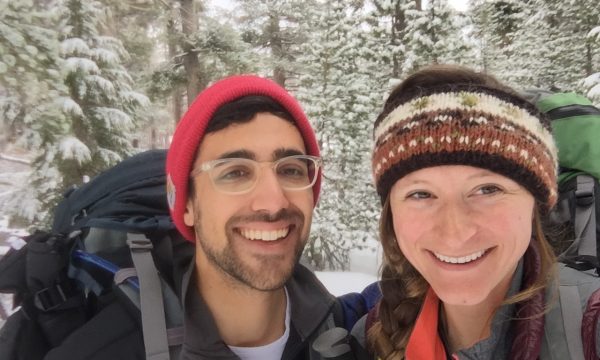 Kate Brena, consumer and market insights manager in San Francisco, CA
Holiday destination: London, England
"My boyfriend, Daniel, and I decided to go to London to see my family for Thanksgiving this year. We both use Chase Sapphire Reserve® cards and were able to pay for our tickets in full with the points we earned. I've only made it back home to London a handful of times since moving to the West Coast four years ago, so it's always a special trip."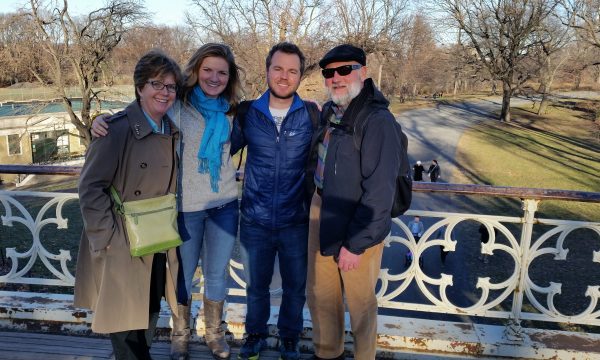 Merritt Diaz, chemical engineer in Richmond, CA
Holiday destination: New York
"I use my points from my Southwest Rapid Rewards® Premier Credit Card to visit my family in Denver and New York. We're spread out across the country, so I use the points I collect from everyday purchases and initial sign-up bonuses to hop on flights to visit them for holidays and long weekends throughout the year."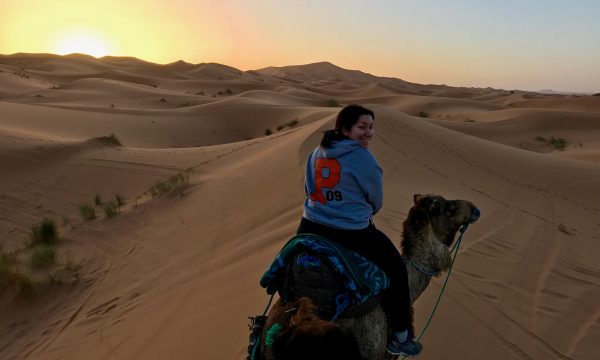 Maria Salciccioli, policy analyst in Washington, D.C.
Holiday destination: Michigan
"I'm using Chase Sapphire Reserve® points to go home to Michigan for Thanksgiving and Christmas. My card offers 3x the points on dining and travel, so I use that as my everyday card and use it for purchases that help me accrue bonus points. Holiday flights can be a stress to my normal budget, so it was great to have a way to offset the travel cost."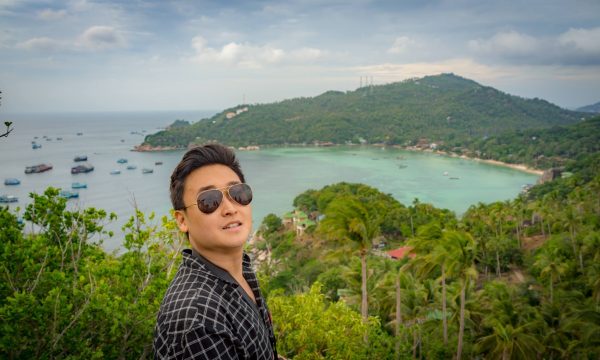 Sean Lee, technology venture and growth equity investor in San Francisco, CA
Holiday destination: Tokyo, Japan
"This will be my fifth time in Tokyo. I love the amazing food and culture. I actually booked my flight through my United Mileage points, but I used Chase Ultimate Rewards from my Chase Sapphire Reserve® card to book my four-night, five-day stay at the Westin in Meguro, Tokyo. Chase Ultimate Rewards points are worth 50% more when you redeem them for travel, so save those points for travel! Also, many upscale restaurants in Tokyo will not let you book without a local hotel concierge service, so this worked out."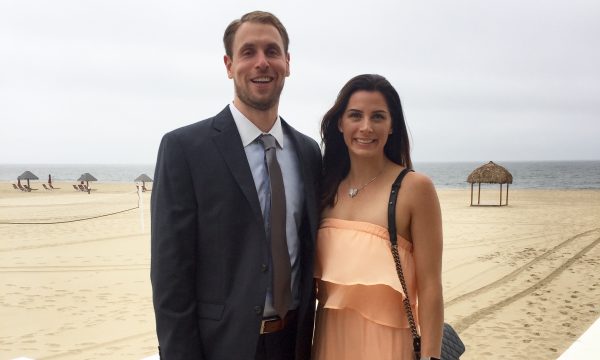 Candice Rulnick, personal trainer, and Matt Rulnick, sales manager, in Charlotte, NC
Holiday destination: Europe (London, England; Amsterdam, Netherlands and Glasgow, Scotland)
"My husband and I haven't been to Europe, largely because of how expensive the flights are, but we were able to use points for round-trip direct flights to and from London. We opened an Citi® / AAdvantage® Executive World Elite™ Mastercard® card about a year ago when they had a special promotion to immediately acquire 50,000 points and have been using it for all of our purchases to continue racking up points. If an airline changes banks (which American Airlines did recently), you can typically sign up for the new credit card and gain those associated promotional points. We're so excited to immerse ourselves in different countries!"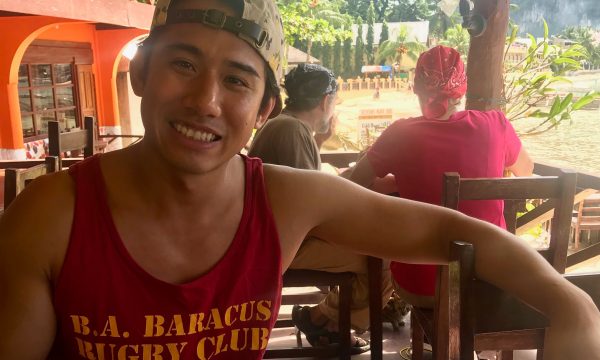 Akio Aida, account executive in Seattle, WA
Holiday destination: Bali, Indonesia
"Every year my friends pick a location around the world to spend New Year's, and this year they chose Bali. I'm excited to go to Bali for the amazing scenery, Zen culture and New Year's Eve celebration at Potato Head in Seminyak. I used Chase Sapphire Reserve® points to book my flight into Densapar, Bali (Indonesia)."
Nick Rimsa, data analyst in Philadelphia, PA
Holiday destination: Uganda and Rwanda
"I'm heading to Uganda and Rwanda to visit two of my best friends who will be my tour guides during my two-week stay. I've never been to Africa, and I'm especially excited to see these countries from the perspective of friends who live there. I used my Chase Sapphire Preferred® Card sign-up bonus points to pay for my round-trip tickets to Uganda. I've been wanting to visit my friends, so the free flights were the extra encouragement I needed to book the trip."