Advertiser Disclosure
How to Stop Credit Card Pre-Approval Letters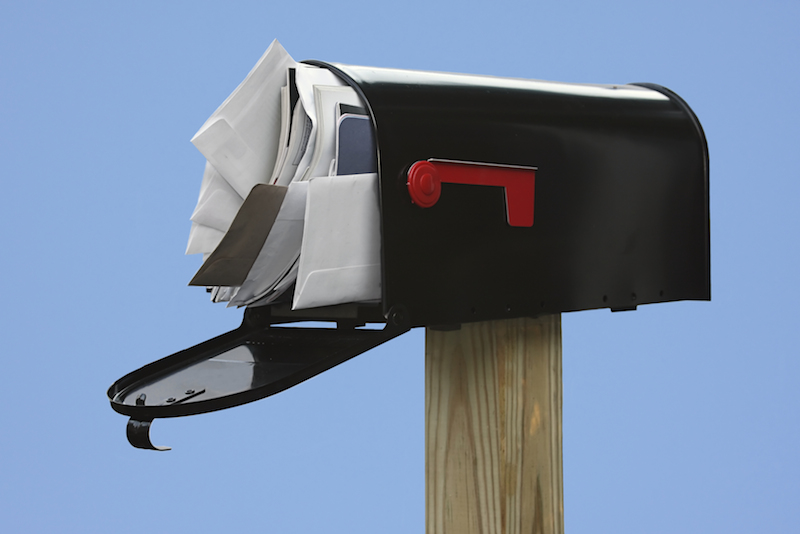 There's a double-edged sword to the marketing practices of credit card companies. On the plus side, knowing that heaps of companies are willing to offer you credit is a great thing. Having done a soft-pull on your credit report, they are already confident that you will be approved for some degree of credit or they wouldn't waste money marketing to you. On the down side, the sheer volume of mail we all get on a daily basis is enough to drive us crazy. If you've decided how much credit you desire and which companies to provide that credit, getting a pre-approval offer is a bit like Olaf The Snowman getting a lifetime supply of ice cubes.
There are ways of making all these solicitations come to a screeching halt. However, before I go there, there's some useful information about when to consider pre-approvals and why it may not be a good idea to cancel them.
» MORE: How to apply for a credit card so you'll get approved
Credit feast can turn to credit famine
I, and many of my friends, are fortunate enough to have outstanding credit scores. We received credit offers from every direction, and this was a regular occurrence for many years. Then a little thing changed. It was called "the financial crisis." Suddenly, the mailbox seemed curiously empty every day. I went months without getting any solicitations. So did my friends. Not only that, but 75% of my credit cards stopped offering balance transfers. The credit situation in the country had gotten so bad that even the very best credit card customers were considered as undesirable as a fox applying for a security position at a hen house.
Banks were terrified at the degree of leverage (borrowing) the American consumer had engaged in. The solvency of many banks was in question. Risk management entered a new era. Consumers like you and I are seeing the effects of this today. One of my credit cards only started offering balance transfers again last year! In addition, the banks are concentrating on people with solid credit who have high usage rates, so you may only be getting a fraction of the offers you might have received before the financial crisis.
Keeping your options open
This is exactly the reason why you may not want to cancel those pre-approval letters. You don't know when another credit crunch may occur. One reason the financial crisis crippled so many people and businesses is the rapidity with which it occurred. The worst of it unfolded over just a few weeks. You don't want to be in a position where you decide you need credit and not have offers to choose from. Indeed, those who were prescient about the financial crisis loaded up on credit before it really took hold. I prefer having as many options as possible in life, especially when it comes to credit.
This doesn't mean you should sign up for every offer you get. You don't want to overextend yourself, and applying for too many cards too often will hurt your credit score. Having options and flexibility is what matters the most.
How to turn off the spigot
If you want to cut those offers out of your life, however, call 1-888-5-OPTOUT or go to www.optoutprescreen.com. These are run by the credit bureaus. You'll be asked for basic information, which is confidential and used to process your request. It'll be good for five years. If you want to permanently stop the offers, you can do that also, but must do so from the website and sign a form that you must mail in.
Mailbox image via Shutterstock