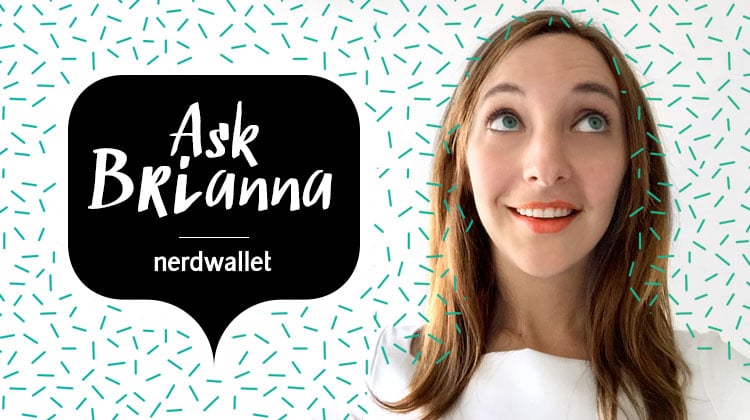 Welcome to "Ask Brianna," a Q&A column that helps 20-somethings prepare for the job search, handle money and manage student loans. Every other Wednesday, a new "Ask Brianna" will address these topics with tips I've picked up while writing about this stuff.
Have a question? Send it to [email protected], and I'll send back my best answer. Your question may appear in a future column.
Job searching in a field where you don't have a lot of work experience is frustrating, both for new grads and career changers. I recommended in an earlier post that part-time jobs and volunteer experience are great ways to build skills you can apply to your dream career. But putting that advice into practice brings up a tricky question:
I know I shouldn't discount side jobs or volunteering as applicable experience during my job search. But how do I talk about it in an interview if it's not directly related to the job I'm applying for?
Answer:
A lot of job seekers are afraid to bring up seemingly unrelated aspects of their backgrounds during the application and interview stages; they're worried doing so will seem like a stretch.  But being able to spin your experience and skills so they're relevant to the job you want is key for a successful job hunt.
You'll appear more confident if you directly address unrelated former positions or gaps in your resume, and hiring managers will respect your ability to market yourself. Follow these three steps so you can speak confidently in an interview about all the experiences, big and small, that brought you there.
Share specific anecdotes that demonstrate your accomplishments.
Your title alone won't show what related responsibilities you took on in your side job or volunteer role. Before your interview, think back on what you did in each of your former positions. Write down three specific tasks you did regularly, and pull out anecdotes that show how you solved problems, worked well with teammates or created a system that made your workplace more efficient.
Say you worked at a movie theater in your hometown during summers in college, selling tickets, scooping popcorn and coordinating events like local film festivals. If you're interested in a job in fundraising at a nonprofit, for instance, it might seem like none of the work you did at the movie theater is relevant to the fields you're interested in.
But in your interviews you can talk about how serving a sudden rush of customers at the concession stand on the night of a popular movie's premiere taught you how to stay calm under pressure. You can talk about how you built up your customer service skills in the box office, and learned how to be patient and accommodating over the phone and in person so patrons would keep coming back.
Those skills will help you feel comfortable calling donors, managing events and acting as a strong ambassador for the organization you work for. You probably wouldn't be as comfortable staffing a busy annual benefit if you hadn't filled hundreds of orders of popcorn on the first Friday night showing of "Thor."
[Want more advice on money, student loans and life after college? Get it delivered straight to you weekly in the NerdWallet Grad newsletter.]
Always bring the conversation back to the job you're interviewing for.
Your potential employer will understandably want to focus on what you've done and what you've learned in your past jobs. But make sure to explain how your experiences make you a great fit for the position you want now.
When I was a junior in college, once a week I served as a volunteer SAT tutor for local high school students. Three years later, after a short stint as a paralegal, I ended up applying for a job managing volunteer programs similar to the one I participated in.
When my potential boss asked what my past volunteer experience taught me, I related how the high school classroom we were supposed to tutor in was often locked. Most weeks we spent valuable class time looking for a school staff member to unlock it for us, and I wished the program had been more efficiently organized.
But instead of emphasizing the frustration of that experience, I asserted that as a program manager I would pay close attention to the logistics for each program I ran so all volunteers would be able to focus on their students. I got the job.
Don't apologize for your lack of experience; focus on the future instead.
The way you act in your interview sends important signals about how you'll behave in the workplace. Your potential boss and colleagues want to work with someone who's positive, easy to get along with and focused on finding solutions. That applies to how you address your background, too. Keep all your responses optimistic, and look to the future every chance you get when answering interview questions.
"Ask Brianna" reader Cristin emailed me asking if I had any tips for workers reentering the workforce after raising children. I told her that many of the same principles that guide new grads and career changers apply to workers looking for jobs after a period away.
I suggested being as transparent and positive as possible about her break from the corporate world if an employer asks about the gap on her resume. She could say, "I've spent the past 10 years raising my children and I've loved every minute of it. But now I'm ready to dive in and expand my skill set, using all the organizational, problem-solving and diplomacy skills I've developed as a mom." It might sound corny, but in your job search, confidence and enthusiasm go a long way.
"Ask Brianna" will appear every two weeks starting Wednesday, Sept. 9. In the meantime, you can read more money and life advice on NerdWallet Grad.
More from NerdWallet Grad:
8 Tips for Standing Out on Your First Day at Work
How You Know It's Time to Leave Your First Job
What to Wear to a Nonprofit Job Interview
Brianna McGurran is a staff writer at NerdWallet, a personal finance website. Follow her on Twitter: @briannamcscribe.