Advertiser Disclosure
ILoan Personal Loans: 2018 Review

NerdWallet rating: 3.0 / 5.0
Good for: Bad credit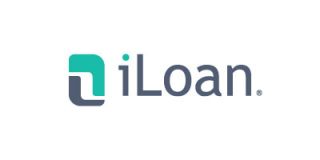 ILoan is the online arm of brick-and-mortar lender OneMain Financial.
ILoan is a good fit for those who:
Have average to below-average credit scores. There is no minimum credit score requirement.
Want an online-only borrowing experience. The entire loan application can be completed online, unlike at OneMain, which accepts loan applications online but typically requires a branch visit to complete the process.
Live in states where iLoan is available: Alabama, California, Delaware, Idaho, Illinois, Missouri, Nevada, New Mexico, Oregon, South Carolina, Utah and Wisconsin. OneMain, its parent, has more than 1,800 branches in 44 states.
iLoan at a glance
| | |
| --- | --- |
| Typical APR | 17.59% to 35.99% |
| Loan amount | $2,550 to $25,000 |
| Time to funding | Typically next day |
| Origination fee | Varies by state; average is $211 |
| Soft credit check with application? | No |
Click "Check Rates" to apply on iLoan.
iLoan personal loan review
To review iLoan, NerdWallet collected more than 30 data points from the lender, interviewed company executives, completed the online loan application process with sample data, and compared the lender with others that seek the same customer or offer a similar personal loan product. Loan terms and fees may vary by state.
Launched in 2015, iLoan is part of the OneMain family.
The site is an option for customers who prefer not to visit a branch, says Jean Joe, a digital marketing director at iLoan. Borrowers tend to be younger and have higher credit scores than their OneMain counterparts, she says. The average iLoan borrower is 44 years old and has a FICO score of 650.
More than half of borrowers use their loans for debt consolidation, while 13% use them to pay off bills and 4% for auto repairs, the company says.
The starting annual percentage rate at iLoan is 17.59%, the same as OneMain. ILoan has loan amounts comparable to those offered by other online lenders. It doesn't offer any special features to help debt consolidation borrowers, such as paying off creditors directly or tools to stay disciplined, as some other lenders do.
All iLoan applicants undergo a hard credit check, which can affect your credit score. Most online lenders allow you to check your rate with only a soft credit check, so it pays to shop around for a personal loan.
iLoan's secured loan and co-borrower options
For some borrowers, options to secure a loan with collateral or include a co-borrower's income and credit score on the application may increase the likelihood of loan approval. iLoan offers automobile-secured loans and accepts co-borrowers in all states.
How to apply for an iLoan personal loan
You can apply on iLoan's website, entering your requested loan amount, the purpose of the loan and your personal details.
NerdWallet recommends comparing loans to find the best rate for you. Click the button below to see estimated rates from multiple lenders on NerdWallet.
Minimum requirements for an iLoan
Minimum credit score required: Not provided, but average is 650
Minimum gross income required: None
Minimum credit history: None
Maximum debt-to-income ratio: 65% to 85%
iLoan lending terms
APR range: 17.59% to 35.99%
Minimum loan amount: $2,550
Maximum loan amount: $25,000
Loan duration: Three to five years
Time to receive funds: Typically next day
iLoan fees and penalties
Origination fee: Varies by state
Prepayment fee: None
Late fee: Varies by state
Personal-check processing fee: None
Other fees: DMV title fee and collateral inspection fee in some states
Before you shop for a personal loan
Updated Jan. 18, 2018.
---
Personal Loans Ratings Methodology
NerdWallet's ratings for personal loans awards points to lenders that offer consumer-friendly features, including: soft credit checks, no origination fees, payment options, short time to funding, interest rate caps of 36%, and absence of prepayment penalties. Features are considered for their positive impact on consumers' credit history and financial health. We only review lenders that cap interest rates at 36%, the maximum rate financial experts and consumer advocates agree is the acceptable limit for a loan to be affordable. NerdWallet does not receive compensation of any sort for our reviews. Read our editorial guidelines.

— Among the very best for consumer-friendly features

— Excellent; offers most consumer-friendly features

— Very good; offers many consumer-friendly features

— Good; may not offer something important to you

— Fair; missing important consumer-friendly features

— Poor; proceed with great caution