Advertiser Disclosure
RISLA Reviews: Refinancing and Borrowing Student Loans
You can trust that we maintain strict
editorial integrity
in our writing and assessments; however, we receive compensation when you click on links to products from our partners and get approved. Here's
how we make money
.

The nonprofit Rhode Island Student Loan Authority, known as RISLA, is a state-based agency that refinances student loans and lends money to students and parents for college. It offers consumer-friendly benefits, including income-based repayment and the ability to refinance if you didn't graduate or attend a Title IV accredited school.
Any qualifying borrower can refinance with RISLA, but you must be a Rhode Island resident or go to school in the state to take out a private student loan for college.
Below we review RISLA student loan refinancing and private student loans available through the agency.
RISLA student loan refinancing review
RISLA was founded in 1981 to make loans to college students. The agency first refinanced parent PLUS loans, then expanded to federal and private student loans. Despite its name, RISLA refinances loans for borrowers in all 50 states.
---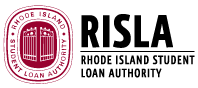 Refinancing at a glance
Fixed rates: 3.49% to 7.64% APR
Repayment terms of five, 10 and 15 years; the shorter the term, the lower the interest rate
RISLA offers borrower-friendly features beyond its income-based repayment plan. It won't refinance federal Perkins loans, which helps grads maintain access to Perkins loan forgiveness if they work in public service or decide to in the future.
RISLA also offers only fixed-rate loans, which means the interest rate will stay the same for your entire loan term. Many other student loan refinancing lenders offer fixed- and variable-rate loans, which are likely to become more expensive for borrowers. That's because the Federal Reserve will most likely continue to increase the federal funds rate, putting upward pressure on other interest rates.
RISLA provides a 0.25 percentage point interest rate discount for choosing automatic payments and another 0.25 percentage point discount to applicants who live, work or went to school in Rhode Island.
» COMPARE: Student loan refinancing options
Do you qualify?
| | Minimum qualifications | The typical borrower |
| --- | --- | --- |
| Credit score | 680 | 778 |
| Income | $40,000 | $76,000 |
| Debt-to-income ratio | RISLA prefers that a borrower's debt equal no more than 50% of his or her annual income. | 41% |
Where RISLA student loan refinancing shines
Income-based repayment: RISLA's most generous feature is its income-based repayment plan. Borrowers who can't afford to repay their refinanced loan, generally due to a major event like a job loss or a medical emergency, can apply to pay up to 15% of their monthly income and receive loan forgiveness after 25 years.
The program is based on the federal government's income-based repayment plan. While refinancing customers should sign up for it only if they need to, it might help to know the program is there.
"It's not meant just to be used as a way of reducing your payment, because then you extend out your term," Kelley says. "It's a safety net should unfortunate things happen."
Borrowers can also postpone payments on their refinanced loan if they decide to return to school; the maximum deferment period is 72 months for undergrads and 60 months for graduate students. Interest will continue to accrue while the loan is in deferment.
Options for nontraditional students: If you qualify, RISLA will refinance your loans even if you don't have a degree or didn't go to a Title IV accredited school as determined by the Department of Education. RISLA does take into account the highest degree earned when determining your interest rate, however, says Chad Pastorius, manager of strategic planning at RISLA. That means a college degree, and any further education beyond that, could get you a lower rate because your risk of default is lower.
Where RISLA student loan refinancing falls short
Flexibility: Some borrowers may want to refinance their Perkins loans because they won't take advantage of Perkins loan cancellation. Others may prefer a longer repayment term than RISLA's maximum of 15 years — though that means paying more in interest — or a low variable-rate loan that they'll pay off quickly. In those cases, another lender could be a better fit.
» MORE: How to choose the best student loan refinancing offer for you
Next steps
RISLA's online application takes about 10 minutes to fill out, but it's a good idea to compare offers from multiple refinance lenders first to ensure you get the best deal you qualify for.

RISLA private student loans review
RISLA also offers college loans to students and their parents who are either Rhode Island residents or who plan to attend school in the state. Nearly all of RISLA's student loan borrowers use co-signers, Pastorius says.
Before turning to private student loans, though, you should borrow up to the federal student loan maximum. Federal loans have more borrower protections than private loans. You can apply for federal loans by filling out the Free Application for Federal Student Aid, known as the FAFSA.
---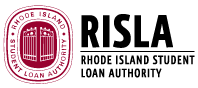 Student loans at a glance
Fixed rates: 4.49% to 6.42% APR
10- or 15-year repayment term; can choose to start repaying immediately or six months after graduating or leaving school
$2,000 in loan forgiveness available to borrowers who take internships; Rhode Island nurses can repay loan interest-free for 48 months
RISLA private student loans offer some of the perks of federal loans, unlike many other private student loan options. Just like its refinance loans, RISLA's college loans offer income-based repayment if you have trouble finding a job after graduating. Forbearance is available for short periods of unemployment or financial hardship, for a total of 12 months over the life of the loan.
RISLA also offers a parent loan at a fixed 4.74% interest rate, which includes a discount for using automatic payments. The loan has no origination fee and carries an interest rate that's more than 2 percentage points lower than a federal parent PLUS loan, which may make it a better deal, Pastorius says.
Repayment options
RISLA offers similar loan repayment options to other private lenders:
Immediate repayment: You'll make full interest and principal payments while you're in school, for a total of 10 years. This option will get you a lower interest rate and shorter repayment term, and you'll save money in the long run.
Deferred repayment: You won't make payments during school or for the six months after you leave school. But your interest rate will be 1.75 percentage points higher, and you'll repay your loans over 15 years.
» COMPARE: Private student loans
Do you qualify?
| | Minimum qualifications | The typical borrower or co-signer |
| --- | --- | --- |
| Credit score | 680 | 767 |
| Income | $40,000 | $87,100 |
Reasons to take out a RISLA private student loan
Borrower protections: It's rare for a private lender to offer income-based repayment or forgiveness programs like RISLA does. RISLA's student loans let borrowers with severe financial hardship pay, at most, 15% of their discretionary incomes for 25 years; at the end of the loan term, their remaining balances are forgiven (and they'll pay income taxes on that amount).
RISLA offers two additional forgiveness programs for borrowers. RISLA can forgive $2,000 of your loan balance if you do a paid or unpaid internship for credit while you're in school. Rhode Island nurses can also pay only the principal on their loans for four years, effectively lowering the amount they owe per month and overall.
Transparency: RISLA offers the same interest rates for all approved borrowers: 3.99% fixed for a student loan that you start repaying immediately and 5.74% fixed if you start repaying six months after you leave school. That means borrowers in the 680 credit score range could get a better interest rate with RISLA than through a lender that bases interest rates on credit history.
Where RISLA private student loans fall short
Eligibility restrictions: RISLA student loans are available only to Rhode Island residents who go to school either in Rhode Island or elsewhere, and to students at Rhode Island colleges. So a California resident who goes to school in Michigan, for instance, won't qualify.
Fewer protections than federal student loans: While RISLA is more borrower-friendly than many private lenders, it still doesn't offer the same level of protection that federal loans do. For example, with a RISLA loan you can't access the federal Public Service Loan Forgiveness program, which will forgive your loan balance after 120 payments if you work in a qualifying public service job.
Next steps
You can apply for a private student loan on RISLA's website, but consider comparing its rates with other private student loan lenders' so you get the best deal your credit will allow.
Brianna McGurran is a staff writer at NerdWallet, a personal finance website. Email: bmcgurran@nerdwallet.com. Twitter: @briannamcscribe.
Updated Feb. 7, 2017.