Problem solver. Communicator. Financial whiz. Running a small business involves wearing a lot of hats. If you're looking to increase productivity and organization — or just make your life as an entrepreneur a little easier — a good business app might be just what you need.
To help you navigate the seemingly endless sea of business apps, we've compiled a list of our favorite 25 apps and broken them down by category. Check with the individual companies for current pricing information.
JUMP TO BUSINESS APPS BY CATEGORY

Best business apps for finance and accounting
These apps can streamline all of your business's financial tasks, including payroll and taxes, and give you a better picture of your company's financial health. 
Gusto
This app, formerly known as ZenPayroll, streamlines your company's payroll, tax and benefits process.
In addition to managing online employee onboarding, Gusto automatically reports new hires to the government; handles all local, state and federal tax filings; automates deductions for benefits and workers' comp payments; and emails digital pay stubs to employees.
QuickBooks
QuickBooks' accounting software helps you run your business and provides a sense of your company's overall financial health.
You can use QuickBooks to track your business' sales and expenses; view financial statements, such as profit and loss reports; pay your employees and vendors; track unpaid invoices; and more.
QuickBooks connects to thousands of accounts — including your business bank account, credit cards, PayPal and Square — and uploads data from these sources seamlessly. It also simplifies doing your business taxes, as it tracks expenses and lets you upload photos of receipts from your phone. With QuickBooks Online, you can access QuickBooks on your iPhone, iPad, Android phone or Android tablet.
Join NerdWallet today for resources to grow your business. Get our guide to starting a business.
FreshBooks
This app gives small-business owners and freelance workers a simple way to manage and track invoices.
FreshBooks lets you create personalized, professional-looking invoices; automatically bill your clients for recurring invoices; and accept credit cards on your mobile device. Other useful features include the ability to track and organize expenses from anywhere and create customizable business reports, such as profit and loss statements.
Wave
Wave is an easy-to-use accounting software platform specifically for small businesses, independent contractors and sole proprietors with nine or fewer employees.
Wave lets businesses track sales and expenses, manage invoices and customer payments, pay employees, scan receipts and generate accounting reports. The company recently added free personal finance software to help small-business owners manage their finances in one place.

[Back to top]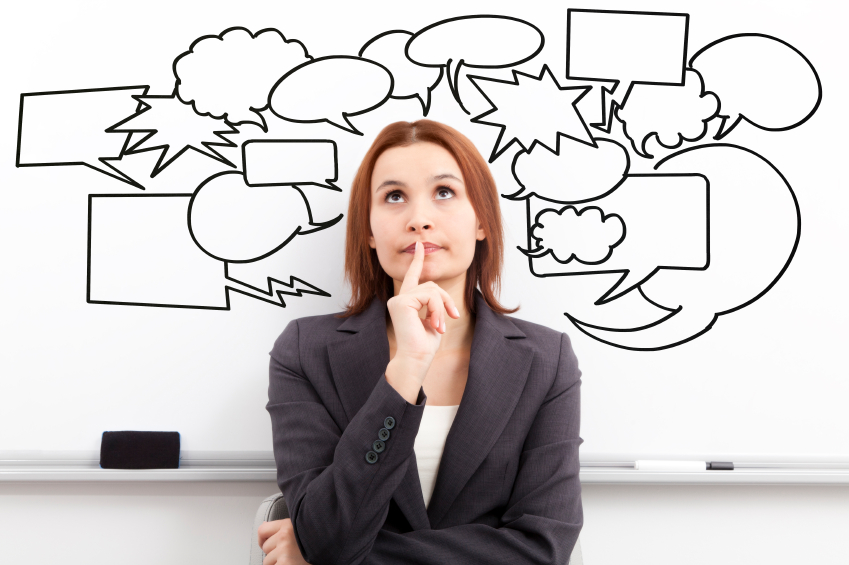 Best business apps for communication
Communicating effectively is critical for the daily operations of small businesses. Here are some of the best communication apps to improve productivity within your company.
Addappt
Addappt makes it easier to manage your contacts. It gives your business associates, friends and family the ability to update their contact information in your address book, provided they also use Addappt. You can also organize contacts into groups and send messages via the app.
Fuze
Fuze is a videoconferencing app that hosts online meetings for all devices and operating systems, including iPads and tablets such as the Samsung Galaxy. It offers high-definition video and crisp audio, and it's easy to set up and download.
Pushover
This app is a game changer for well-connected small-business owners with more than one phone or device.
Pushover sends push messages to any smartphone and organizes messages and notifications from your devices in one common space. You can send 7,500 messages each month and receive an unlimited amount of notifications on Android and iOS devices and desktops.
Slack
With Slack's instant messaging platform, you can organize your team's conversations into separate private or public channels or send a direct message. The app also makes it easy to drag, drop and share images, PDFs and other files right in the chat. It automatically indexes and archives any message, notification or file, and there's no limit to how many users your business can add.
Skype
Competitors have tried to knock Skype off its videoconferencing throne, but the app remains effective and popular, with more than 10 million reviews on Google Play.
You can use Skype to video or voice call anyone in the world; get up to 25 people together on a call; transmit video, photos and files of any size; share your computer screen; and send text or voice messages.

[Back to top]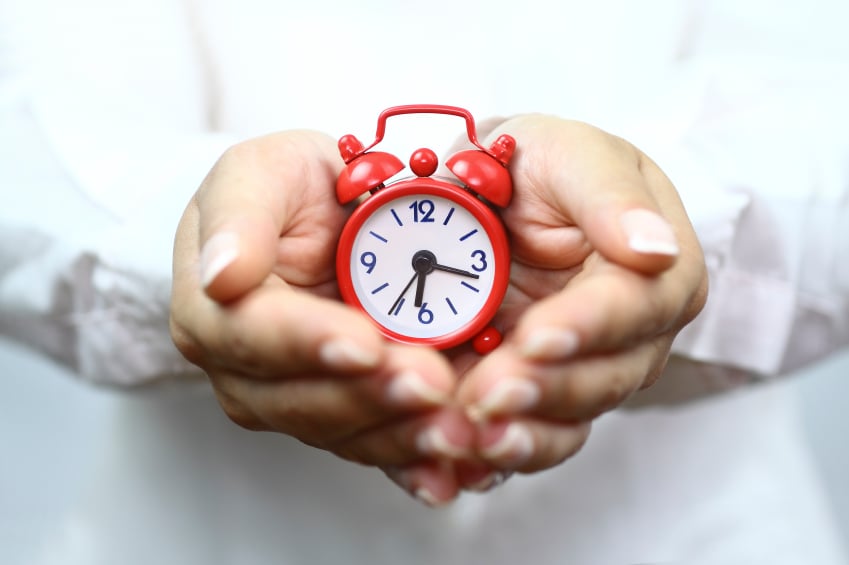 Best business apps for time management
Time is your most valuable asset. Here are some of the best time-management apps to help you organize your schedule and stay focused on the most important tasks at hand.
RESCUETIME
RescueTime automatically tracks time you've spent on applications and websites and sends you detailed reports and data based on your activity, giving you an accurate picture of how you spent your day. It works for Mac, PC, Android and Linux.
My Minutes
If you find you can't stay focused on your most important tasks — or you're wasting too much time on Facebook — My Minutes can help you stay grounded by setting goals, such as "Spend only one hour checking email" or "Work out for 30 minutes."
OmniFocus
OmniFocus shows users what's due and when, reviews completed tasks and syncs between your phone and desktop. It works with iPhones, iPads, Macs and Apple Watch.  
TripIt
TripIt consolidates your travel plans into a single, master itinerary that you can access at any time and on any device, regardless of the website you used to buy your ticket. Users must forward all their travel emails to TripIt, and the app takes it from there. You can also check departure times and delays, find directions to the airport and view weather reports.

[Back to top]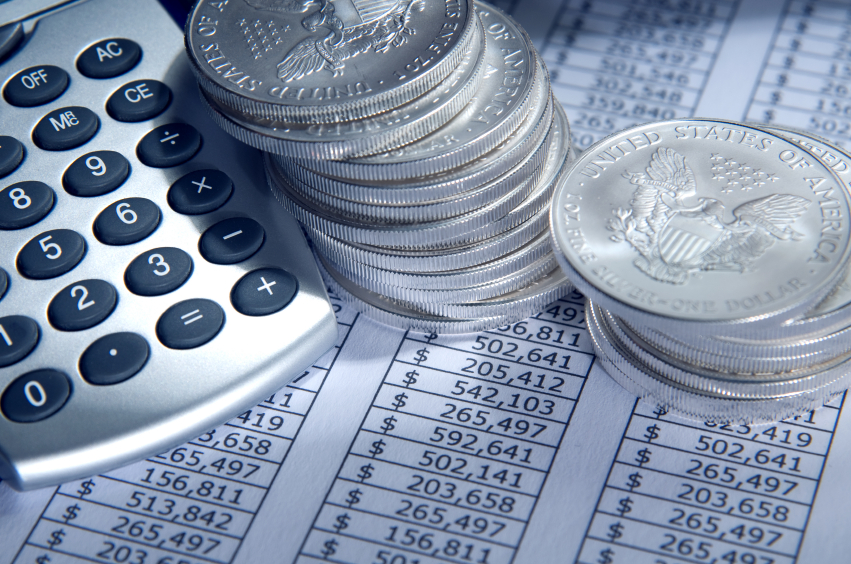 Best business apps for mobile payment
Mobile payment apps allow your business to accept payments from customers on the go, and they can track business expenses. Here are our top options.
PayPal HERE
PayPal reacted to the emergence of Square — more on that product below — by creating an app that lets businesses attach PayPal's card reader to a tablet or other device and use it as a portable register. The PayPal Here app is ideal for businesses that need to get paid on the go.
Square
This payment app is a good fit for businesses such as food trucks, beauty salons and retail shops. Its users get a small, portable card reader that attaches to a phone or another mobile device to take fast, convenient payments.
Square also offers a point-of-sale system called Square Register for businesses with a brick-and-mortar store.
Best business apps for organization
Stay on top of all of your errands and work tasks with these top organization apps.
Asana
If your business is looking to improve its communication and collaboration, look no further than Asana. The web-based and mobile app lets you view all tasks and projects and follow progress on the Asana board, and you can share notes, upload files and communicate without having to rely on email. Asana also integrates with Google Drive and Dropbox to attach files, and with Slack for communication to post updates to a Slack messaging channel.  
PROVEN
Proven helps you organize your hiring, letting you post all your job listings to multiple job boards with one click on your smartphone. You can also sort through dozens of application responses in just minutes; categorize applicants into "yes," "no" and "maybe" buckets; and note when you follow up with a candidate.
It's an especially good fit for companies that have sporadic hiring needs, such as restaurants and retail, or for an entrepreneur who juggles multiple business tasks and needs to save time on hiring.
Boxmeup
The Android app Boxmeup organizes and tracks your packages, containers and other bulk storage items. It allows you to print the proper QR labels, which you can scan with your phone to access a list of items in each container at any time. There's no iPhone app, but you can access Boxmeup's mobile website using an iPhone.
Evernote
Evernote is the app for syncing notes across mobile and desktop devices. To-do lists, reminders and notes about ideas are accessible across your devices.
Trello
Trello is an easy-to-use project management app that tracks your team's workflow. Each card you create on a Trello board represents an assignment or task. You can add members, comments, attachments, checklists, due dates, and labels and stickers to make the cards as descriptive as possible. Whenever you change a card, Trello notifies each member via email and on mobile devices.
KanbanFlow
Managers can use KanbanFlow to assign tasks, upload documents and file attachments, schedule due dates and visualize overall workflow. The Kanban board is divided into columns to give you an overview of your current work situation. You can also divide tasks into subtasks to track progress more easily, and filter tasks to view only the ones that are assigned to you or someone on your team.

[Back to top]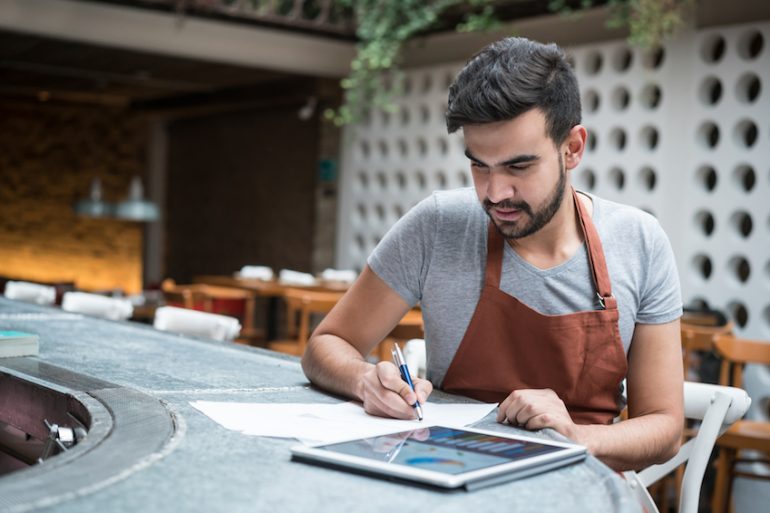 Other favorites
Here are some of the most popular and effective apps on the market.
Expensify
Expensify makes keeping track of business trip expenses less painful. You can link your credit or debit card to your Expensify account so the app will place charges directly on an expense report. Or, if you prefer, you can take pictures of your receipts with your phone, and Expensify will automatically extract the relevant information. You can then make an expense report yourself, which takes only a few minutes.
DROPBOX
Boasting 500 million users and 200,000 businesses, Dropbox is the most popular platform on which to store and share files on the cloud. It's especially useful for companies that need a reliable way to share information with telecommuters.
MailChimp
MailChimp helps you build and manage your mailing lists and easily create and send newsletters. You can also build and customize email templates and view performance reports about your emails. This information can help you send your customers more relevant emails.
Polaris Office
Polaris Office is a reliable alternative to Apple's iWork that lets you edit, create and sync Microsoft Office files from anywhere on your phone or device, as well as view PDF files.  
NerdWallet staff writer Tony Armstrong contributed to this article.