Root Auto Insurance Review 2022
Many or all of the products featured here are from our partners who compensate us. This may influence which products we write about and where and how the product appears on a page. However, this does not influence our evaluations. Our opinions are our own. Here is a list of our partners and here's how we make money.
Our Take
The bottom line:
Safe drivers may save with Root, which sets its rates primarily based on driving history, but its customer service and complaint records are poor.
See what you could save on car insurance
Easily compare personalized rates to see how much switching car insurance could save you.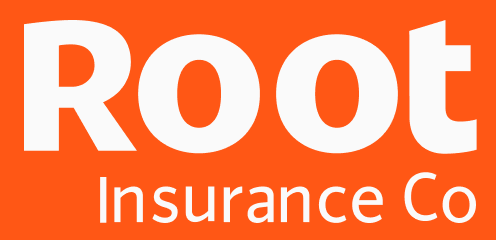 Pros & Cons
Pros
By refusing to cover risky drivers, Root can keep rates down.

Can get an SR-22 if you need one.

Can do just about anything from the app.
Cons
More likely to decline coverage than other companies.

Not yet available in all states.

More than the expected number of complaints to state regulators.
Full Review
Root Insurance offers drivers a promise most others don't: auto insurance rates based primarily on how you drive. To get an auto insurance quote from Root, you first take a "Test Drive," where you let the company's app track your driving behavior for a few weeks. The better your driving, the better the quote.
You may especially benefit from this type of pricing if you're a safe driver but have high car insurance rates, like teens and young adults.
Drivers with poor credit may also want to consider Root, or a company offering a similar pricing structure. Although most other insurers use your credit as a pricing factor when calculating your rates, Root has promised to eliminate credit scores from its pricing model by 2025. California, Hawaii, Massachusetts, Michigan and Washington don't allow insurers to use credit when determining car insurance rates.
Root may offer you lower rates if you ace the Test Drive, but the company has a high number of complaints compared with many insurers.
How Root auto insurance works
Most companies rely heavily on your demographic information, credit and driving history to set rates. Root does, too, but it factors in that data to a lesser extent so that more of your quote is based on how you drive during your two- to three-week Test Drive.
Sign up for a Test Drive. You can either begin from Root's website or download the app and opt in to the quote process.

Allow Root to track your driving behavior to get a personalized quote. You'll have to allow the app access to your phone's GPS to measure driving behaviors including hard braking, time of day driving, turn speed, miles driven and driving routes. Root claims that the app can tell whether you're a passenger through machine learning, so you shouldn't get penalized for the behavior of another driver while you're riding in their car.

Receive a quote, if Root decides to cover you. After monitoring is up, Root will either send you a quote or decline to cover you. The company is upfront that many drivers are refused a quote, saying on its site it covers only "good" drivers. For those who do get a quote, this is good news — by eliminating risky drivers from its customer base, Root can charge lower premiums overall.
Root auto insurance coverage 
When you're shopping for car insurance, it's important to understand what car insurance coverage you want and what you're required to buy. Most states require car insurance in order to drive a vehicle. Although minimum coverage requirements vary from state to state, they generally include liability insurance and uninsured or underinsured motorist coverage.
If you want extra protection, you may be interested in full coverage insurance. Full coverage isn't a specific policy type; it's a combination of coverage types, like liability, collision and comprehensive insurance.
Check out the most common types of car insurance coverage below to see how they work:
| | | |
| --- | --- | --- |
| Bodily injury and property damage liability | Costs for injuries, deaths or property damage from an accident you caused. | |
| Uninsured or underinsured motorist coverage | Medical and property damage costs after an accident with a driver who has insufficient insurance or none at all. | |
| | Repair expenses from traffic-related accidents, regardless of who's at fault. | A car loan or lease may require it. |
| | Repair costs from events outside of your control, including weather events, hitting an animal while driving, theft and vandalism. | A car loan or lease may require it. |
Root offers these standard types of coverage, as well as:
Roadside assistance, included in Root policies at no additional charge. While most insurers offer roadside assistance for a monthly or per-use fee, Root covers up to three incidents per six-month policy term, up to $100 per incident.
Rideshare option for rental coverage. Most auto insurers offer rental reimbursement coverage, which pays for a rental while your car is in the shop due to a covered wreck. Root has the same coverage but is a little more flexible, allowing customers to instead be reimbursed for rides from Lyft. With each claim, the option is the customer's, but Root says it can help you decide.
Lyft on Us offers policyholders free Lyft rides on holidays like St. Patrick's Day, New Year's Eve and Independence Day. This program isn't available in North Dakota.
SR-22 availability. You can get an SR-22 form, a certificate you file with your state that proves coverage, from Root Insurance. Like most interactions with Root, you do this through the app.
See what you could save on car insurance
Easily compare personalized rates to see how much switching car insurance could save you.
Root doesn't offer many discounts. However, rates are based on your driving behavior, which essentially gives you a safe driver discount.
Other discounts available include:
Multiple-policy discount.

Discount for paying upfront.
Auto insurance buying guide
Before you compare car insurance companies, you'll need to collect some basic information. This includes the driving history of everyone who will be on the policy, as well as facts about your car, such as safety features and annual mileage driven. You'll also want to determine which types of coverage you need. For example, do you want only the bare minimum insurance that your state requires, or do you need more extensive coverage, such as gap insurance or rideshare coverage? Check that each company you're considering has the options you want.
When comparing rates among insurers, make sure each is offering the same coverage limits and deductibles. You may not want to make your decision based on price alone. Look at how many consumer complaints each company has, as a high number of complaints could be a red flag about the quality of service you'll receive.
Depending on which company you choose, you may be able to buy insurance online, over the phone or through an agent. For more guidance, see how to get car insurance.
Root Insurance had more than the expected number of complaints about auto insurance to state regulators relative to its size, according to three years' worth of data from the National Association of Insurance Commissioners.
More about Root auto insurance
Website: Root has an intuitive website with an extensive FAQ, a blog and other informational material. You can sign up and start a quote online, but everyone who wants a quote takes the Test Drive, so you'll finish the process on your smartphone.
App: Root policies are entirely app-based, so you can view your policy documents and ID cards, pay bills, file and track claims, summon roadside assistance and more with your smartphone. You can even request an SR-22 or change your policy from the app, available on both Apple and Android devices.
Other insurance from Root Insurance
In addition to auto insurance, Root also offers:
Methodology
Insurer complaints methodology NerdWallet examined complaints received by state insurance regulators and reported to the National Association of Insurance Commissioners in 2018-2020. To assess how insurers compare to one another, the NAIC calculates a complaint index each year for each subsidiary, measuring its share of total complaints relative to its size, or share of total premiums in the industry. To evaluate a company's complaint history, NerdWallet calculated a similar index for each insurer, weighted by market shares of each subsidiary, over the three-year period. Ratios are determined separately for auto, home (including renters and condo) and life insurance.
Frequently asked questions
You can reach Root Insurance's customer service team by dialing 866-980-9431 Monday through Friday, between the hours of 9 a.m. and 8 p.m. ET.
You can file a new auto or renters claim over the phone by dialing 866-980-9431. If you need to file a home claim, call 844-208-0665. You can also file an auto or home claim anytime through the Root mobile app.
If you need roadside assistance from Root, call 844-271-4357.
You can add vehicles to your auto policy within the Root mobile app. Tap Auto Policy, then Profile Information to make changes to vehicles, drivers and address information.
Yes, Root Insurance covers you if you're driving a rental car in the U.S., Canada or any U.S. territories, up to your current policy's limits. However, Root's roadside assistance doesn't cover rentals.