How to Avoid Overdraft Fees
To avoid overdraft fees, you can decline coverage, set up balance alerts, get a prepaid debit card and more.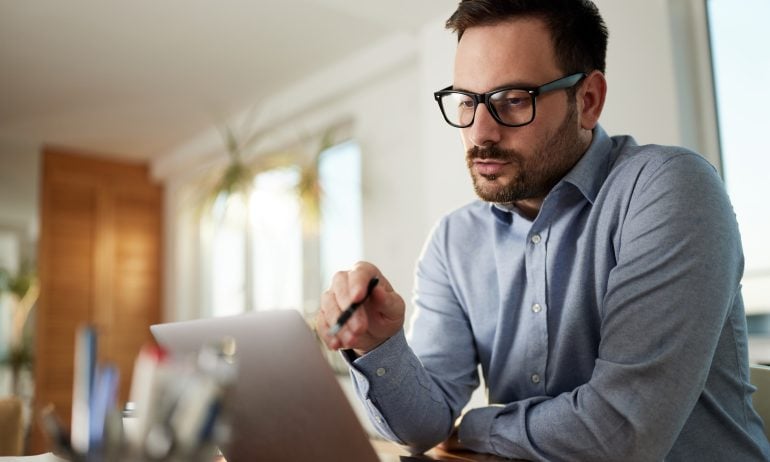 Many or all of the products featured here are from our partners who compensate us. This influences which products we write about and where and how the product appears on a page. However, this does not influence our evaluations. Our opinions are our own. Here is a list of our partners and here's how we make money.
If you make a purchase that pushes your checking account into a negative balance, you can be charged an overdraft fee by your bank or credit union — not just once but several times if you keep making purchases. Here are seven strategies to avoid overdraft fees.
1. Opt out of overdraft coverage
Your financial institution gets to decide whether to cover or reject a transaction that would make your balance negative, but you can control one thing: opting out of overdraft coverage. Opting out means that your provider cannot cover one-time debit card or ATM transactions or charge overdraft fees for them. It can cover checks and recurring debit transactions without asking for your permission.
If a customer doesn't have overdraft coverage, then a bank will decline a transaction if there isn't enough money in the customer's account. Nonsufficient funds, or NSF, fees are typically charged for bounced checks, not debit card transactions. Debit card transactions are usually subject to overdraft fees instead of NSF fees if a customer has overdraft coverage turned on, because despite insufficient funds in the customer's account, the transaction goes through because it's temporarily paid by the bank.
2. Watch your account balances regularly
Check your accounts weekly or even more frequently to make sure your balances aren't too low. Most overdraft fees from debit cards happen with transactions of $24 or less, according to the Consumer Financial Protection Bureau. Balances can be checked online, via mobile app, by a phone call or by visiting an ATM or branch.
According to a 2021 study from the Federal Reserve , 11% of adults had paid an overdraft fee in the previous 12 months, and low-income adults comprised a larger share of the people who had overdrafted. If you have uneven or low income, it's especially important to keep an eye on your account balances since it can be easier to overdraft, even accidentally. Be sure to keep tabs on any upcoming scheduled transactions — such as bill pay — that could overdraft a low balance.
3. Set up alerts for low balances
Automate the process of checking your balance. See if you can set up email or mobile text alerts through your financial institution to notify you when an account drops below a certain threshold that you set.
4. Deposit or transfer money quickly when an overdraft occurs
Overdraft fees can be more than $30 per occurrence, and some banks might charge you multiple overdraft fees if you keep making transactions that overdraft your account. When you know that a low balance has just triggered an overdraft, however, you might still be able to prevent a fee. See if your provider has a grace period, daily cutoff time or deadline to add money to your account to bring it back to a positive balance to avoid fees. Even if you miss the cutoff, transferring money into the account soon can help prevent other fees, such as a continuous negative balance fee or an extended overdraft fee. (See glossary below for more overdraft terms.).
5. Link to another account
Your bank might also offer an overdraft protection transfer service, where you can link your checking account to your savings account or line of credit at the same bank. When there's not enough cash in your checking account to cover a transaction, money will automatically be transferred from the linked account to cover the shortfall. Before you use this option, check to see whether your bank charges a fee for the service. Also, if you link a line of credit, you'll typically have to pay interest on the overdrawn amount and possibly a transfer fee.
6. Get a prepaid debit card
Prepaid debit cards can be a helpful solution to overdrafting because they have built-in, self-imposed spending limits. These cards work like debit cards, so you can deposit, withdraw and spend money, but they aren't linked to checking accounts and therefore can't be overdrafted. Prepaid debit cards generally don't have overdraft services or related fees, but they can have fees for declined transactions. Find a card with few fees that can provide the services you need.
7. Look for a bank with a generous overdraft policy
Some financial institutions are getting creative with their overdraft policies by providing their customers with more financial buffers. Some banks only charge overdraft fees if a customer overdrafts by a certain amount, such as $50 or more. Other banks offer grace periods where no fees are charged as long as a customer replenishes their checking account quickly after an overdraft.
Glossary of overdraft terms
ChexSystems. ChexSystems tracks and provides reports on consumer deposit accounts. Someone might be reported to ChexSystems if they've failed to repay an overdraft fee, which means that other banks might not let that person open an account until that negative mark falls off their record after five years.
Continuous negative balance fee. If a customer doesn't bring their bank account back to a positive balance after overdrafting, their bank might charge a continuous negative balance fee until the customer funds their account.
Nonsufficient funds (NSF) fee. A bank will charge a nonsufficient funds fee if a transaction is attempted that can't be covered by the funds in an account. NSF fees are also known as bounced check fees.
Overdraft. An overdraft occurs when a bank customer makes a transaction for a higher amount of money than the available balance in their account.
Overdraft coverage. Overdraft coverage can take different forms, including overdraft protection transfers and overdraft lines of credit. Customers are allowed by law to opt out of overdraft coverage by contacting their bank and making the request, and then their bank will simply decline any transaction that would result in an overdraft.
Overdraft fee. When bank customers overdraft, their bank might charge a fee — with some ranging from $30 to $35 — to discourage overdraft activity. Sometimes a bank might charge this fee multiple times per day if a customer keeps making transactions that overdraft their account.
Overdraft line of credit. An overdraft line of credit is similar to a credit card in that it's a set amount of money that a customer can borrow from if they overdraft their account. Like a credit card, there's typically a high-interest charge for using an overdraft line of credit, and that interest rate is usually dependent on your credit score.
Overdraft protection transfer. Some banks allow customers to link another account to their checking account. That way, if they make a transaction that would result in an overdraft, the difference would be taken from their linked account instead.
Overdraft protection transfer fee. Some banks charge a fee for allowing customers to transfer funds from a linked account to cover a transaction that would overdraft their primary account.
Prepaid debit card. Prepaid debit cards allow people to load a debit card with a set amount of money, which can help prevent overdrafts because any transaction beyond the available card funds will be declined.
Second chance checking account. Second chance checking accounts are designed to help people who have been blocked from opening a traditional bank account because of flawed banking history, such as having unpaid overdraft fees and being put in ChexSystems. These accounts allow people to rebuild their banking history until the negative marks fall off their records.
Take advantage of the highest interest rates since 2001 with the best high-yield savings accounts.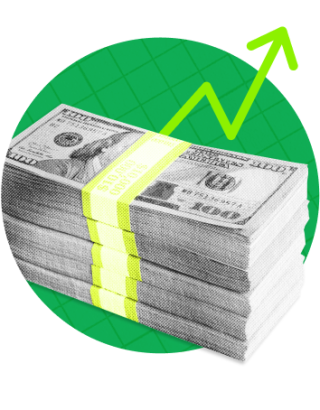 Get more smart money moves – straight to your inbox
Sign up and we'll send you Nerdy articles about the money topics that matter most to you along with other ways to help you get more from your money.