Credit Unions vs. Banks: How to Decide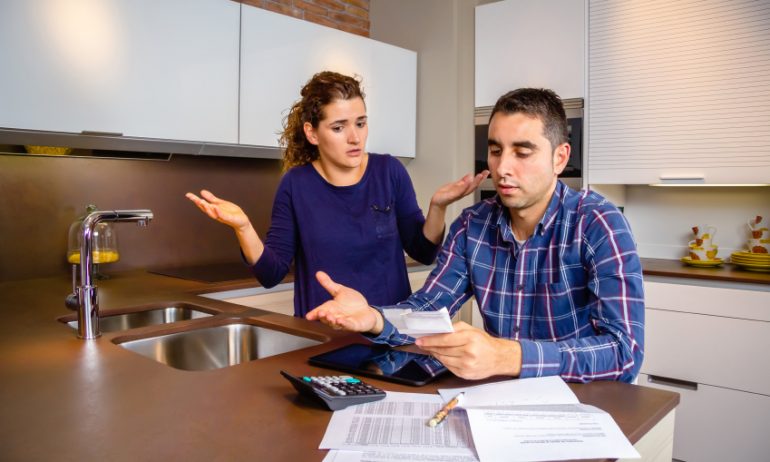 Many or all of the products featured here are from our partners who compensate us. This may influence which products we write about and where and how the product appears on a page. However, this does not influence our evaluations. Our opinions are our own. Here is a list of our partners and here's how we make money.
You have a lot of options when it comes to finding the best place to stash your everyday cash. If you're weighing the choice between a bank or credit union, here's what to consider about the two types of financial institutions. The differences between them may affect which home you choose for your checking account, savings account or certificate of deposit.
Why choose a credit union?
Typically has higher interest rates on deposits.

Emphasis on customer service.
More branches in the region or across the country.

Typically quicker to roll out new apps and other tech.
What fees does the bank or credit union charge, and how much are they? Ask about monthly maintenance and overdraft fees. Credit unions have traditionally been cheaper for checking accounts, but NerdWallet's investigative team says that's no longer true. The only way to know is to check with each institution.

How many branches and ATMs do they have? If in-person service matters to you, look at banks and credit unions that have local branches. If you just need to withdraw or deposit cash from time to time, then make sure you have enough accessible ATMs nearby.
What interest rates does the bank or credit union offer? Check out the interest rates on whatever accounts you're considering from different banks and credit unions
» Ready to decide right now? Here are our picks for the best national banks and best credit unions.
some of our top overall banks
40,000 ATMs, saving and budgeting tools.

Up to 0.50% APY on Protected Goals.

39,000 ATMs, flexible overdraft options.

Over 60,000 free ATMs, cash-back rewards.
some of our top overall credit unions
Up to 4.09% APY on checking balances of up to $10,000.

No monthly fee on checking.

Eligible to apply with a $5 payment to a sponsor organization.

High 1.75% APY on checking balances up to $25,000.

Reimburses up to $25 in ATM fees a month.

Eligible to apply with a $5 charitable donation.

Over 80,000 free ATMs, interest checking available.
The difference and why it matters
The main difference between the two types of institutions is that banks are for-profit enterprises, while credit unions are not-for-profit. Credit unions in principle exist to serve a community of people tied by a "bond of association," which may be based on location, employer, faith, membership in another organization or other factors.
To serve its community, a credit union provides financial products on the most favorable terms it can afford to offer. This means that instead of offering accounts to customers and large dividends to a small group of owners, as banks do, credit unions offer small dividends — and discounted loan rates and other benefits — to a large group of members.
Choosing between a bank and a credit union involves some tradeoffs. Credit unions generally provide better customer service than banks do, though the ratings for smaller banks are nearly as good. Credit unions also offer higher interest rates on deposits and lower rates on loans. Banks often adopt new technology and tools more quickly. Broad ATM and branch networks are the norm for big banks; credit unions keep up with large, cooperative networks of ATMs and shared branches.
| | | |
| --- | --- | --- |
| | | |
| | Usually lower interest rates | Usually higher interest rates |
| | FDIC insures up to $250,000 per account | NCUA insures up to $250,000 per account |
| | Personal interactions less of a priority | Local and personal engagement emphasized |
| | National banks have many more branches; regional ones, not quite as many | Fewer branches than banks, but may share branches via a network |
| | Often quicker to roll out new apps and other tech | Generally lag in new technology |
Identify what matters to you most. Figure out which account and customer service features work best for your situation and make a prioritized list.

Find your top contenders. Research which national, local or online banks and credit unions offer the best account features for what you need. You may want to look at NerdWallet's recommended credit unions and national banks

Narrow the list based on your top criteria. Other aspects to consider: Do some on your list perform better in ways you might value in the future (such as having a great digital experience or extensive ATM access)? Do any negatives (higher fees, too few branches) change your mind about which to choose? Once you've found a bank or credit union that suits your needs, apply for an account.