Historical CD Rates: Highs, Lows and the Stories Behind Them
CD rates today are starting to rise.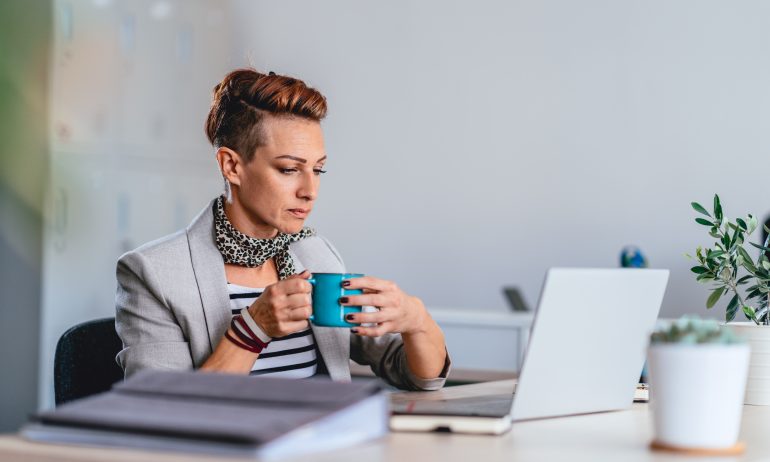 Many or all of the products featured here are from our partners who compensate us. This may influence which products we write about and where and how the product appears on a page. However, this does not influence our evaluations. Our opinions are our own. Here is a list of our partners and here's how we make money.
If you're looking for the highest rates for certificates of deposit, knowing some history can provide some useful perspective. What counts as high yields has changed over time.
CDs have been around in some form since the 19th century and they still appeal today. Unlike a regular savings account, a CD has a fixed rate, term and upfront sum.
In the early 1980s, CD rates reached highs unimaginable now: double digits. Fast-forward to 2019, when a five-year CD rate was just above 3% annual percentage yield. Before and during the height of the COVID-19 pandemic, the best rates dropped below 1% APY. Now rates are rising.
But these numbers don't tell the whole story. Understanding why rates fluctuate can help adjust your expectations when you're looking for the best CD for you.
» Want to look at present yields? See the best CD rates for this month
The highest CD rates in modern history are decades behind us — around the start of the 1980s. A three-month CD in December 1980 earned 18.65%, according to data from the Federal Reserve Bank of St. Louis. But it wasn't a time of economic prosperity, with two back-to-back recessions, high unemployment and double-digit inflation.
So why were CD rates decades ago astoundingly high by today's standards?
During the 1970s and early 1980s, "the Fed raised [its] rates to keep up with inflation," says Gus Faucher, chief economist at PNC Financial Services.
Banks followed the Fed's lead with higher CD rates. But these CDs' actual returns were much lower than the percentages suggest. The reason? High inflation.
Inflation cuts into the spending power of the dollar, making goods today cost more next year. If inflation is, say, 15%, and a CD rate is 17%, then it's beating inflation by 2% — and that would be the real return.
Through the '80s and up to today, CD rates have fluctuated in booms and recessions. You could find a 5% CD rate both in the mid-'90s and the mid-2000s, on either side of a short recession in 2001. Then, came the Great Recession from 2007 to 2009, which at the time was the biggest economic downturn since the Great Depression. Recovery in the 2010s didn't lead to the high CD rates of previous decades.
We had "historically low interest rates in the period after the Great Recession, and then they fell further with the [so-called] Viral Recession," Faucher said in an email, citing data by the National Bureau of Economic Research that shows a recession in March and April 2020.
Average CD rates: 2010-2022
During the 2010s, rates stayed relatively flat until December 2015, when the Federal Reserve raised its rate for the first time since the Great Recession. The ensuing rising-rate environment didn't last long, though. The drop in rates started in summer 2019 when the Fed changed its stance on the economy and lowered the federal funds rate. In March and May 2022, the Fed decided to raise that rate, which is one tool it can use to curb the rising rate of inflation.
When the Fed raises or lowers its rate, banks and credit unions generally take their cue to do the same for savings accounts and CDs.
High-yield CD rates: 2018-2022
But the decade-long slump in rates for traditional bank CDs isn't the full story.
The highest CD rates tend to be at online banks and credit unions. The rise of online, or internet-based, banks in the 2010s created a new opportunity for savers to lock in CD rates far above national averages. Online banks largely operate without branches and rely on shared ATM networks or none at all, rather than having their own networks. This helps them avoid overhead costs and offer competitive rates.
Credit unions can offer strong rates too, but unlike online banks, nationwide coverage isn't common. Many restrict membership to certain regions or groups, such as the military.
At the peak in 2019, some online banks and credit unions had five-year CD rates that surpassed 3%. Those rates dropped below 1% and then stayed flat during many months of the pandemic in 2020 and 2021. But rates are rising again. Online banks and credit unions tend to respond more drastically to Fed rate changes than traditional banks. Here's a look at the past couple of years.
The drop in rates started in summer 2019 when the Fed changed its stance on the economy and lowered its rate. And the rise in rates started in the summer of 2021 and has picked up speed as the Fed raised its rate in March and May 2022.
Where we are now: 2020-2022
In March 2020, the Federal Reserve slashed its rates to nearly zero, and many CD rates dropped quickly in response. The Fed's action was an effort to stimulate the economy as it struggled with the initial effects of the coronavirus pandemic. Throughout 2020, high-yield CD rates steadily dropped below 1% across all terms and stayed flat for many months.
In March 2022, the Federal Reserve raised its rate for the first time in three years, and both national average and high-yield CD rates rose in response. In a March 16 statement, the Federal Reserve said it "anticipates that ongoing increases" to the rate "will be appropriate" as it aims to slow the rising rate of inflation and maintain the strength of various economic and employment indicators. The Fed announced its next rate increase on May 4.
"In recent months, we've seen rates move significantly higher, particularly long-term rates … [and] this increase in rates is due to higher inflation and the Federal Reserve reducing its support for the economy," Faucher said in an email.
Looking to the future, "CD rates will move higher over the next year," he added. "The Fed is starting to raise the federal funds rate," which is "putting upward pressure on shorter-term CD rates." He expects the Fed's target rate range to be 2.00% to 2.25% by the end of 2022.
Choose CDs based on your goals
History provides a helpful snapshot of what counts as high CD rates over time, but the reasons why you would get a CD matter more. Generally, you might take advantage of certificates of deposit to earmark some savings for a big goal within five years, such as buying a car or house. And CDs protect your funds without the volatility of the stock market. (Read more about the pros and cons of CDs.)
CDs tend to have higher rates than savings accounts, and once you lock in a CD's rate, you earn that until the CD expires. CDs are safe because banks and credit unions offer federal deposit insurance to protect your money in case they go bankrupt. This safety measure has been in place since the aftermath of the Great Depression.
When you compare CD rates today, you won't find the highest yields of all time. But you can still lock in competitive ones, and that might be enough to help with your goals.
See CD rates by term and type
At NerdWallet, we update lists of the best CD rates monthly and take account minimums and other factors into consideration. See top CD rates by term and type:
If you want a closer look at all the relevant details to opening a CD at specific banks, here's a quick list of both traditional and online banks' CDs (and one brokerage's offering):
Get more smart money moves – straight to your inbox
Sign up and we'll send you Nerdy articles about the money topics that matter most to you along with other ways to help you get more from your money.