Yield Curve: Should You Worry About This Hot Topic?
The yield curve — the difference in interest rates for two bonds with different maturity dates — can be an important signal about the economy.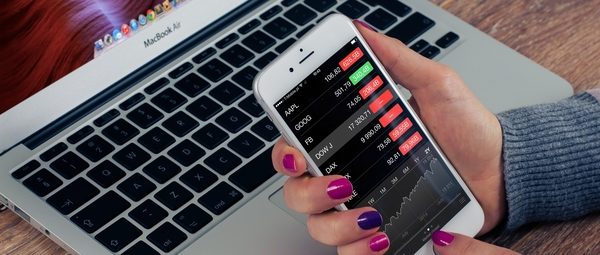 Many or all of the products featured here are from our partners who compensate us. This may influence which products we write about and where and how the product appears on a page. However, this does not influence our evaluations. Our opinions are our own. Here is a list of our partners and here's how we make money.
---
The investing information provided on this page is for educational purposes only. NerdWallet does not offer advisory or brokerage services, nor does it recommend or advise investors to buy or sell particular stocks or securities.
When it comes to investing, the bond market plays second fiddle to the flashier stock market. However, bonds have made headlines lately, in a way that might have you worried.
A bond-related term called "yield curve" has been flashing warning signals this year. Google Trends' analysis of online search activity shows U.S. interest in the yield curve has hit levels not seen since 2006.
Here's what the yield curve is and how it might affect you.
1. What's a yield curve? Why watch it?
A yield curve is a line plotting the difference in interest rates for two different bonds that have similar credit quality but different maturity dates.
The yield curve that's most commonly referenced — especially lately — plots the difference between two-year and 10-year Treasury bonds.
Why do people watch it? Because it illustrates how investors are compensated for taking on debt of different durations — which also signals investors' predictions about the economy's health.
2. What's the yield curve doing and should I care?
During normal economic conditions, the curve slopes upward, meaning the interest rate on long-term bonds is higher than that on short-term ones. When investors think the economy will continue expanding, they demand a higher return for locking up money in a longer-term investment.
For more than a year, though, the yield curve has been flattening — the difference between what the two- and 10-year Treasury bonds will pay has narrowed. That flattening intensified more recently, with the difference falling in July 2018 to the lowest level since 2007. A flattened curve shows investors think the economy is in transition.
"

An inverted curve indicates investors see a risk of an economic slowdown or recession.

"
Investors are on edge because of the possibility the already-narrowed curve could invert — meaning the yield on long-term bonds is lower than short-term bonds. An inverted curve indicates investors see a risk of an economic slowdown or recession. They want to get their money into a longer-term haven where it can weather upheaval, so it takes higher returns to attract them to shorter-term bonds.
Not only is an inverted curve unusual, an inverted yield curve has also preceded every U.S. recession of the past 60 years, according to research from the Federal Reserve Bank of San Francisco.
3. Is a recession coming?
Given that an inverted yield curve has been a reliable indicator of past recessions, the narrowing curve has sent off alarm bells among many people on (and off) Wall Street. But just like that famous saying in investing that past performance doesn't indicate future returns, some economists argue this time could be different — and a recession may not be imminent.
As for why it's flattened recently, theories include:
Federal Reserve policy. Central bankers held off on raising interest rates in the wake of the financial crisis and only began to do so for the first time in 2015. That's helped drive yields on short-term bonds higher, while yields on long-term bonds are being held down by expectations for economic growth and inflation, which has been somewhat subdued.

Supply and demand. Simply put, bonds with longer maturities are in demand among some institutional investors, and that's keeping yields lower.

Monetary policy at other central banks. The U.S. doesn't operate in a vacuum and central banks in other nations continue to buy long-term bonds, which affects the U.S. market.
Even so, the current slope of the yield curve suggests that the probability of a U.S. recession in the next year is less than 15%, according to data from the New York Fed.
4. What does this mean to me?
When it comes to your investments, there's no reason to be an obsessive yield-curve-watcher. Presuming you're invested for the long haul (say, retirement), you're bound to weather a variety of economic cycles over that time frame.
If the curve does invert, here are two ways you could see an impact — and how to react.
Fixed-income investments. Check the bond holdings in your 401(k) or other investments and when they mature. Most long-term investors needn't obsess about the yield curve, but its current shape may be informative when considering new bond investments — adding more of longer or shorter maturity, for example — to balance your exposure.

Equity investments. Most stocks in your portfolio aren't directly affected by the yield curve. But professional investors use it to assess their future expectations for economic growth — and if they see a change ahead, they'll be more likely to push higher or lower stock prices. That will affect the holdings in your portfolio, but don't let it stop you from investing. Instead, embrace a discipline of regularly investing. This technique, known as dollar-cost averaging, ensures you don't invest all your money in the market when stock prices are high. And when prices are low, you benefit by getting bargains.