Fake Check Scams: How to Spot Fake Checks and Protect Yourself
Inspect the check, consider why you're getting it, don't use the money and tell authorities about the fraud.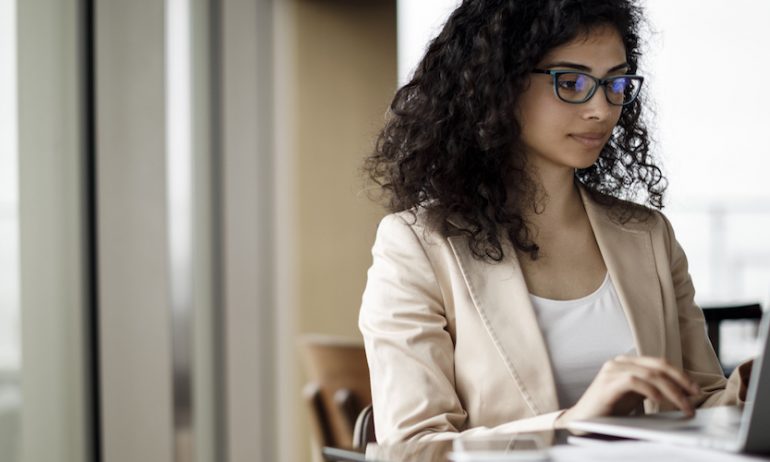 Many or all of the products featured here are from our partners who compensate us. This may influence which products we write about and where and how the product appears on a page. However, this does not influence our evaluations. Our opinions are our own. Here is a list of our partners and here's how we make money.
If you receive a surprise check in the mail or an accidental overpayment, or if you qualify for a quick and easy gig, you might feel richer at first. But be careful, or you could end up scammed out of your own money.
» Learn more about how to
Fewer people use checks these days, but check fraud is still a concern. Banks lost $1.3 billion due to check fraud in 2018, according to the most recent data from the American Bankers Association's Demand Deposit Account Fraud Survey.
Fraudsters all have the same goal: getting money from you. But their tactics vary. Fraud experts and government websites generally describe variations on these check fraud scams:
Scams "are only limited by the imagination of the fraudster," Fitch says. He recommends keeping in mind the maxim: "If it sounds too good to be true, it probably is."
Following these steps can help you avoid being a victim of check fraud:
Some features of a check can suggest that it's not legitimate, including:
But the check itself — a personal or business check, or  — shouldn't be the only thing you look at when guarding against fraud.
If you received a check in the mail that seems odd, figure out who's giving you money and their motive. Research the person or company to see if the payment makes sense and check any emails you had with them.
"Trust your instincts," says Sarah Grano, a spokesperson for the American Bankers Association. "If something seems off, talk to your banker."
» Want to know about alternate payment methods? Learn
If you haven't cashed the check yet, don't. Contact your bank first and discuss your concerns. If you have cashed it, don't spend that money.
Your bank must make money from a cashed check available to you within a certain period. For example, funds from a government or cashier's check must be cleared one business day after you deposit the check. At that point, your bank might not yet have identified a check as a fake.
"Just because you can withdraw the money doesn't mean the check is good, even if it's a cashier's check or money order," says Grano. "Fakes can take weeks to be discovered."
If the check bounces, your bank will have the right to withdraw the check amount from your account, even if you already spent the check funds and have a low account balance. That might mean ending up with a negative balance on your bank account.
Your bank may also charge you a deposited item returned fee, which can be around $12, and an overdraft fee for a negative balance, which can be $35.
» Want more information on how to keep your bank account safe? Find out
If you think you're being scammed:
"The reporting does make a difference," Fitch says. If scammers are trying to victimize you, they're likely trying to victimize others.