Joint Accounts at Major Banks: Chase, Bank of America, Wells Fargo and Capital One
Chase, Bank of America, Wells Fargo and Capital One all offer joint bank accounts with nationwide access.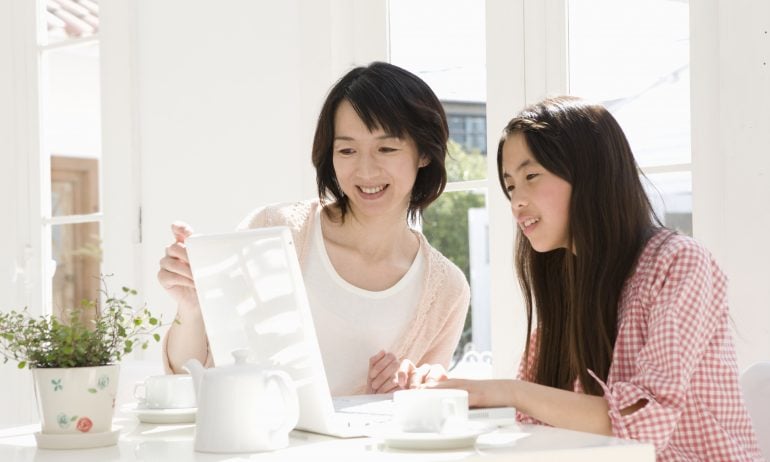 Many or all of the products featured here are from our partners who compensate us. This influences which products we write about and where and how the product appears on a page. However, this does not influence our evaluations. Our opinions are our own. Here is a list of our partners and here's how we make money.
Not all banks offer joint accounts, but many do, including a number of major financial institutions in the United States. That list includes Chase, Bank of America, Wells Fargo and Capital One.
Most joint accounts give co-owners the ability to withdraw and deposit cash, make transactions or earn interest on savings, depending on what type of account it is.
Here are the ways to open a joint account as well as some of these banks' distinguishing features.
How to get a joint account with Chase: Chase's consumer checking and savings accounts are all eligible to either be opened as a joint account or to have a co-owner added after account opening. To add someone to an account, the primary owner and the other person can visit a Chase branch together with two forms of identification. Alternatively, the two applicants can visit a Chase branch to apply in person for the joint account. 
Parents or guardians who want to open a joint account with their children also have a few options with Chase, such as the Chase First Banking account for kids aged 6-17 and the Chase High School Checking for students 13-17 years old. These accounts require co-ownership by parents or legal guardians and are designed to help minors learn how to manage money by giving parents control and oversight into their child's account. For the Chase First Banking account, for example, parents can decide how much their child can spend and where, and kids are able to request money from their parents and set savings goals. 
Additional benefits of Chase bank accounts: Chase's services are widespread, with more than 4,700 branches and 16,000 ATMs. Its interest rates on accounts are fairly low, but customers can potentially earn a sign-up bonus.
Bank of America joint account
How to get a joint account with Bank of America: Bank of America's checking and savings accounts are all eligible for co-ownership. Each applicant must provide a form of identification and additional customer information such as their name, address, employer information, date of birth, taxpayer identification and more. 
Additional benefits of Bank of America bank accounts: As its name suggests, Bank of America has a large presence throughout the U.S. with around 3,900 branches and 16,000 ATMs. Though it has low interest rates, there's the potential for customers to earn a sign-up bonus. 
Wells Fargo joint account
How to get a joint account with Wells Fargo: All of Wells Fargo's consumer checking and savings accounts are able to be opened as joint bank accounts, with no special requirements except that both parties need to apply and sign the joint account application. 
Wells Fargo also offers co-owned accounts for minors and their parents or legal guardians, such as savings accounts for kids and its Clear Access Banking account. Wells Fargo's Way2Save®Savings helps kids grow their savings and allows parents to transfer money for allowances and savings matches. The Clear Access Banking account is best for teens. It allows bill pay and online transfers, and it doesn't charge overdraft or nonsufficient funds fees. The Clear Access Banking account is also a second chance checking account, which is designed to help people who have had problems with their banking record in the past. 
Additional benefits of Wells Fargo bank accounts: Wells Fargo has broad ATM and branch access. Some of its checking and savings accounts have monthly fees, but they're often easy to waive with recurring transfers or a daily minimum balance. 
Capital One joint account
How to get a joint account with Capital One: Capital One customers can add a joint account holder to a 360 Performance Savings account and/or a 360 Checking account. There are some limits for whether a new account holder can be added; an additional owner cannot be added if the account: has a restriction, is held in a revocable living trust, is not yet funded or is in an overdraft line of credit. 
Its accounts for minors — the Kids Savings Account and MONEY teen checking account — can be opened as joint accounts with the child's parent or guardian. These parent-supervised accounts both come with no monthly fees or minimum balances, and the Kids Savings Account comes with a bit of interest.
Additional benefits of Capital One bank accounts: Capital One has branches in fewer than 10 states and Washington, D.C., but has strong online tools, solid interest rates and customer service options that help its customers do their banking primarily online.
Online joint bank accounts
Though most of the banks listed above are brick-and-mortar institutions, online-only banks can also be a place to look for joint accounts. Ally Bank and Alliant Credit Union, for example, offer joint accounts for adults as well as kids. If opening a joint account is important to you, be sure to check in advance if your online bank or nonbank offers them since some, like Chime and Varo, don't.
The benefits of using an online bank often include higher interest rates and user-friendly online features, but you won't have in-person customer service. 
Things to consider when opening a joint bank account
Joint bank accounts require a lot of trust. For adult co-owners on a joint account, neither owner can control or limit the other's spending, so there has to be open communication around how finances will be handled with the account. Even in nonmalicious circumstances, both account owners could accidentally overspend and overdraft the account, which could lead to hefty overdraft or nonsufficient funds fees, which you'd both be on the hook for.
Joint accounts can be convenient for both long- and short-term financial planning. For adults with aging parents, a joint account can be a way to easily assist a parent with their bills or day-to-day spending as they start to require more assistance. For both married and unmarried couples, a joint account can help with savings goals or paying for joint expenses. Accounts for minors can be a great way to set aside savings for a child or teen as well as give them an opportunity to learn about money management with the guardrails of adult oversight.
APY
0.50%
With $0 min. balance for APY
Bonus
$300
Earn up to $300 with direct deposit. Terms apply.
Get more smart money moves – straight to your inbox
Sign up and we'll send you Nerdy articles about the money topics that matter most to you along with other ways to help you get more from your money.