No-Penalty CD vs. Savings Account: Which Is Better?
For a fixed rate, go with a no-penalty CD. For more access to funds, consider a savings account.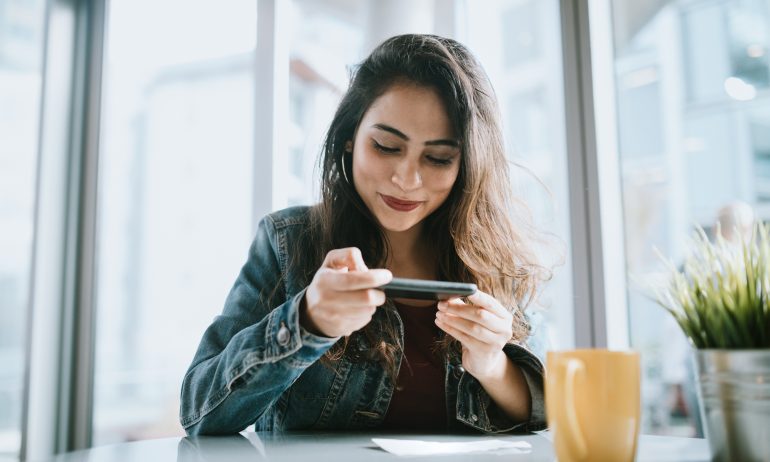 Many or all of the products featured here are from our partners who compensate us. This may influence which products we write about and where and how the product appears on a page. However, this does not influence our evaluations. Our opinions are our own. Here is a list of our partners and here's how we make money.
Rates and access to money are two key factors when deciding between a regular savings account and a standard certificate of deposit. For higher rates, standard CDs win. For increased access to your funds, savings accounts are better.
That's where no-penalty CDs come into play. They offer fixed rates and, unlike standard CDs, the flexibility to make one free withdrawal. But a savings account might be appealing for the ability to grow your money with ongoing contributions and more consistently pull money out. Here's a closer look at how to make your decision.
A no-penalty CD, much like a standard CD, comes with a fixed rate and term length. That means that you are guaranteed that rate for the duration of the certificate's term length. The key difference: You can withdraw the cash once without losing any money (there are no partial withdrawals). Standard CDs, meanwhile, charge early withdrawal penalties. The best rates on no-penalty CDs tend to be comparable to those of online savings accounts.

A standard CD locks money away for a specified term in exchange for a fixed rate that is typically higher than that of a no-penalty CD or a savings account, including high-yield options at online banks. As with no-penalty CDs, you can't add more money to a standard CD over time. If you want to withdraw money from it before the term length is up, you must pay a penalty that's generally several months' to a year's worth of interest.

A savings account earns interest and lets you add and withdraw money over time, although there are limits. (Read more about those limits in NerdWallet's article about Regulation D). Savings rates are not fixed; they are variable and can change at any time. Remember: CDs have fixed rates, which protect you in falling-rate environments.
Marcus by Goldman Sachs High-Yield 9-Month CD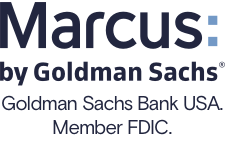 APY
0.65%0.65% APY (annual percentage yield) as of 3/16/2021. Offer Expires 05/31/2021.
EXPLORE MORE ACCOUNTS
When to choose a no-penalty CD
You want a fixed rate. Like other CDs, no-penalty CDs have fixed rates that can benefit you if banks drop their annual percentage yields (APYs) on savings accounts.
You want more flexibility than a standard CD but don't need regular access to funds. No-penalty CDs usually restrict you from dipping into savings with an all-or-nothing rule: When you withdraw, you have to take out the full amount. The account would then close.
When to choose a savings account
You plan to gradually build up your savings. An important part of saving money is contributing more to an account over time, and a savings account is built for this. You can't add more funds to a no-penalty CD after the initial deposit. (Check out NerdWallet's article on how to make a savings plan for more details.)
You want the flexibility to make withdrawals. You don't need to plan when you'll need money in the future since savings accounts let you withdraw up to six times per month.
At a glance: No-penalty CD vs. savings account
| | | |
| --- | --- | --- |
| Rates at three online banks | Marcus by Goldman Sachs: 0.35% APY (annual percentage yield) as of 12/9/2020 APY. | Marcus by Goldman Sachs: 0.50% APY (annual percentage yield) as of 11/17/2020 APY. |
| | Fixed rate and no penalties | Easy access and ability to add contributions |
| | One withdrawal (which usually ends the account) | |
| | Short-term, usually around one year | |
| | | |
At a glance: No-penalty CD vs high-yield CD
Here's another look at how no-penalty CDs differ from high-yield CDs, which are standard CDs that have some of the best rates.
| | | |
| --- | --- | --- |
| Rates at three online banks | Marcus by Goldman Sachs: 0.35% APY. | Marcus by Goldman Sachs: 0.55% APY. |
| | Free to withdraw at any time, after the first week the CD is funded | |
| | | From three months to five years |
| | | Varies, but generally several months' to a year's worth of interest. (See more details on penalties by bank.) |
Bottom line: Choose the right balance
When considering your next savings vehicle, both a no-penalty CD and a savings account can offer you high rates and flexibility. Choose the option that can bring you closer to your goals.