Saving vs. Investing: When to Choose and How to Do It

Many or all of the products featured here are from our partners who compensate us. This influences which products we write about and where and how the product appears on a page. However, this does not influence our evaluations. Our opinions are our own. Here is a list of our partners and here's how we make money.
You should invest what you can if you're eligible for a 401(k) match.

Otherwise, prioritize savings if you don't have an emergency fund.

You should also prioritize saving over investing if you'll need the cash in the near future.
Compare top savings accounts
Find a high-yield savings account with a great rate. Compare rates side-by-side.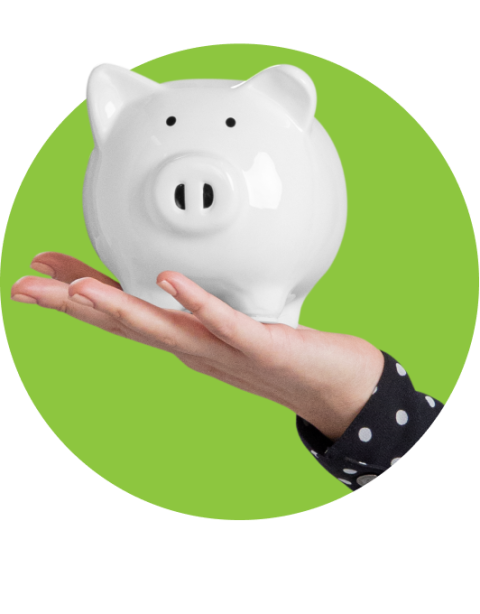 There's a difference between saving and investing: Saving means putting away money for later use in a safe place, such as in a bank account. Investing means taking some risk and buying assets that will ideally increase in value and provide you with more money than you put in, over the long term.
Saving the recommended three to six months of living expenses is hard enough if you're on a limited budget, let alone investing enough money for retirement. And with so many companies offering to help you do both, how do you know where to get started?
We have a few suggestions. Here's how to prioritize saving and investing.
Financial advisors say that having a financial cushion for emergencies should always be your first priority.
Saving is a smart first move if:
You don't yet have emergency savings. "Save first!" says Danna Jacobs, founding partner at Legacy Care Wealth with offices in Jersey City and Morristown, New Jersey. She recommends setting aside at least one month of living expenses before diving into most investing; even $500 is a good buffer against an emergency car repair or doctor copay. (Want more info? Read our emergency fund tips.)

You need the cash within five years. Maybe you have emergency savings and you've set your sights on another goal: a house down payment, for example. Or maybe you're saving for an annual car insurance premium. Either way, shorter-term savings should stay in a savings account, where returns are guaranteed, and not be invested in the stock market.
How to pick a good savings account
Almost every financial institution offers a savings account. Look for one that has:
FDIC insurance. This insurance guarantees you won't lose money if your bank fails. It covers up to $250,000 per depositor, bank and ownership category. Although almost all banks have FDIC insurance, it's worth checking when joining a new, startup bank.

A high annual percentage yield. Many banks pay startlingly little — think 0.01% APY — on deposits. But online banks, which typically offer FDIC insurance, often have rates around 2%. (Here's more on why securing a high APY matters.)

No monthly fee. Some banks waive it if you have a large enough balance or meet certain criteria. Others won't charge a monthly fee no matter what. Find a savings account that's free for you.
It can be nice to have a nearby branch and multiple options for customer service — such as live chat — but when it comes to your savings, earning interest should be the highest priority. And once you've found the right account, set up automatic transfers from your checking account so you can contribute effortlessly.
SoFi Checking and Savings

APY
4.00%SoFi members with direct deposit can earn up to 4.00% annual percentage yield (APY) on savings balances (including Vaults) and 1.20% APY on checking balances. There is no minimum direct deposit amount required to qualify for the 4.00% APY for savings. Members without direct deposit will earn 1.20% APY on all account balances in checking and savings (including Vaults). Interest rates are variable and subject to change at any time. These rates are current as of 03/17/2023. Additional information can be found at http://www.sofi.com/legal/banking-rate-sheet
Marcus by Goldman Sachs Online Savings Account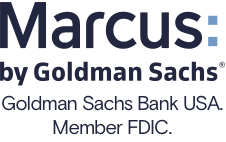 APY
3.75%3.75% APY (annual percentage yield) with $0 minimum balance to earn stated APY. Accounts must have a positive balance to remain open. APY valid as of 02/14/2023.
Ideally, investing money for the long term — we're talking mostly about retirement — happens at the same time as saving. But sometimes investing has to take a back seat, with one notable exception:
You're eligible for a 401(k) match. If your employer offers a 401(k) or other workplace retirement savings plan, it might also match a percentage of your contributions — up to, for example, 4% or 6% of your salary. This is free money, but the only way to get it is to sign up and contribute to the account. Unless someone truly can't pay their bills, Jacobs almost always suggests saving enough to get the full match.
You can start saving in a 401(k) even if you're still starting an emergency fund, says Mike Morton, founder of Morton Financial Advice in Harvard, Massachusetts. "If you can set aside, say, $100 a month, do a 50-50 split" between your 401(k) and savings, he says.
Consider investing more money if:
You have a topped-up emergency fund — or you're making good progress. Jacobs likes to see clients on track to have theirs fully funded within the next two to three years before prioritizing investing. Three to six months of living expenses is just a starting place; shoot for more if you're self-employed or are a single-income household, for example.

You've paid off high-interest debt. Student loans and mortgages often have low interest rates, and you can feel comfortable paying the minimums in most cases, Morton says. But when it comes to credit card balances and other high-rate debt, think about the return, Jacobs says: "It does not make sense to pay 20% a year to carry a credit card balance of $5,000 and then invest $5,000 and get a 7% return."

You have long-term goals that will require a lot of cash. These are expenses that won't come due for at least five years. Retirement is a big one, or a college fund for younger kids.
How to pick a good brokerage account
First, decide how hands-on you want to be. For beginning investors, Jacobs often recommends robo-advisors, services that use algorithms to manage your investments based on your risk tolerance, goals and other factors. These typically offer "nice diversification, low costs and rebalancing," she says. This means you won't pay very much to have a variety of investments, and the algorithm will make sure they keep the right asset allocation mix. (See NerdWallet's favorite robo-advisors.)
If you'd prefer a traditional brokerage, Morton has good news: A lot of them offer similar services that are good for beginners. Find a company "where you can open an account for zero fees," he says, and where "you can find low-cost index funds that you can add to each month for no fees." (Learn more about index funds.)
If this all seems like a lot, keep in mind that the best banks, credit unions and brokerages make things easy. Once you've found the right financial institution and set up automatic transfers, your money will grow without you needing to lift a finger — and soon your emergency savings goal or retirement won't feel so far away.
Frequently asked questions
Is saving better than investing?
How much should you keep in savings vs. investments?
Get more smart money moves – straight to your inbox
Sign up and we'll send you Nerdy articles about the money topics that matter most to you along with other ways to help you get more from your money.