5 Times Credit Card Rewards Aren't Worth It (and 1 Rule Breaker)
Using a rewards credit card for purchases can put money back in your pocket, but not always. Knowing when to pay with cash can result in savings, too.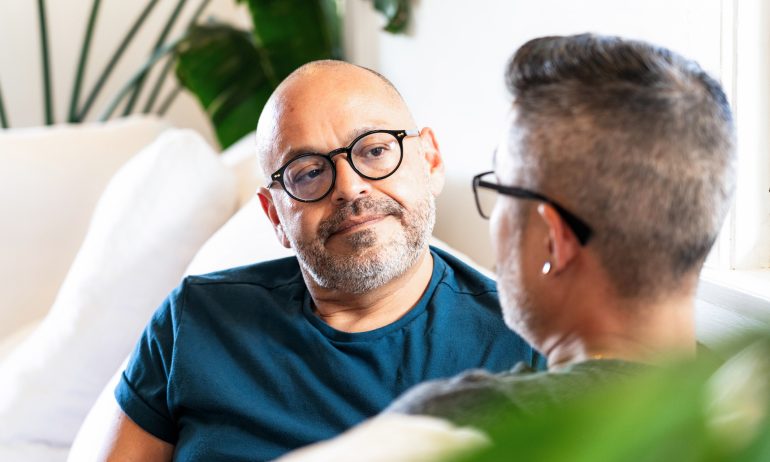 Many or all of the products featured here are from our partners who compensate us. This influences which products we write about and where and how the product appears on a page. However, this does not influence our evaluations. Our opinions are our own. Here is a list of our partners and here's how we make money.
More often than not, using a credit card to pay for things you already budgeted for is the right move. Credit cards offer fraud and purchase protection, and with responsible use, they can build your credit score. They're also money-saving tools — except when they're not.
Some credit cards reward you for your spending — whether in the form of cash back, points or miles — at rates that can be quite generous. However, those rates can be outdone by interest when you don't pay off the entire card balance or credit card processing fee: Some merchants impose surcharges on credit card payments to cover the cost of interchange fees that they must pay to the card issuers. These added fees can be hard to spot, but they're becoming increasingly common.
Whether a credit card or cash is the most cost-effective payment method depends on your card's rewards rate, any card processing fee and your ability to avoid interest charges. With a little financial awareness, you'll know how to use credit cards in a way to save, not lose, money.
Here are five times when using a credit card just to earn rewards isn't worth it, plus one time when it's worth doing exactly that — processing fees be darned.
Ever stop for gas based on an attractive per-gallon price on the sign, but realize after you've filled up that you paid more? The price you saw in big numbers was the cash price, but the fine print shows the higher price you'll pay if you charge it.
Some gas stations assess a surcharge on credit-paying customers to recoup the cost of the swipe fees. The fee can range from 1.5% to 4%, according to the Association for Convenience and Fuel Retailing. When you're at a gas station that charges more for credit card payments, figure out what the surcharge is. If it's on the higher end, it may be cheaper to pay with cash or debit card.
I want credit cards rewards as much as the next person, but even I had to ditch the plastic in favor of an ACH withdrawal for my son's preschool tuition. That's because I realized that the school's payment processor charges a $28.52 fee for every credit card payment, or almost 3% of the monthly bill. It just didn't make financial sense to pay for his tuition with my credit card that only earns 1.5% cash back.
If tuition is also a part of your household budget, ask the school or day care if there are any surcharges for credit card payments. If the answer is "yes," figure out if that fee outweighs the rewards rate on your credit card.
3. For payments to the government
Those pesky bills due to the federal, state or local governments often tack on a fee for credit card payments. The IRS, for example, offers three payment processors that charge between 1.85% and 1.98%. If you owe the government taxes, you'll only eke out ahead by paying with a credit card that has at least a 2% rewards rate.
Car registration fees are a slightly different story. Some states charge a flat fee while others charge a percentage of the total cost. Depending on the state you live in, you may lose money by paying with a credit card, even after accounting for any rewards earned on the purchase.
4. For large purchases you can't pay off right away
It can be tempting to put big purchases on your credit card in the name of racking up rewards, and doing so often pays off — but only if you're able to pay off the balance in full and on time. Otherwise, the rewards you earn will likely be erased by interest, late fees or both.
Say your AC unit needs to be replaced at a cost of $5,000. You put the charge on a credit card that earns 2% back on every purchase, netting you $100 in cash back. However, if you can't make payments toward that debt, you'll end up owing $70.30 in interest after just one billing cycle, assuming an annual percentage rate (APR) of 16.99%. And as long as you continue to carry a balance, even if it's less than the original amount, you'll rack up interest charges that will eat into those credit card rewards. If you need some breathing room on interest, a card with an introductory 0% APR offer is a better bet.
Smaller establishments, like mom and pop restaurants or corner stores, may charge a fee for credit card payments in order to keep their own overhead costs down. The fee, if any, might be posted at the register or on the menu, or you may have to ask an employee. Surcharges of 4% are not unheard of, which beats the rewards rate on many credit cards.
Here's where the math gets fuzzy. If you have a card that earns 5x on restaurants, isn't that worth paying a 4% surcharge? Probably not. While it's easy to calculate exactly how much you'll earn on a cash-back card — 2% back on $100 is $2 —determining the value of your credit card points and miles isn't so straightforward. The value can vary depending on the type of points and how you redeem your rewards.
While it's possible to come out ahead in certain circumstances if you maximize your rewards by using the right card and then optimize your redemptions, a good rule of thumb is probably not to swipe when in doubt.
1 time you can ignore these 'rules'
Some credit cards offer massive sign-up bonuses in the form of points or miles that are tied to a spend requirement within a certain time frame, typically three to six months after account opening.
When you're getting down to the wire to meet the required spending to earn the sign-up bonus, it may be wise to use that credit card as much as possible until you hit the spend threshold — even when a merchant charges extra for credit card payments.
Let's say you're $500 away from getting an 80,000-mile sign-up bonus. Those miles could be worth hundreds of dollars, especially if they're transferred to the right travel partner. In that case, a few credit card processing fees are a relatively small price to pay to score a valuable sign-up bonus.
Just make sure you're paying off balances in full and on time to avoid any interest that could negate what the bonus is worth.
Find the right credit card for you.
Whether you want to pay less interest or earn more rewards, the right card's out there. Just answer a few questions and we'll narrow the search for you.
Get Started
Get more smart money moves – straight to your inbox
Sign up and we'll send you Nerdy articles about the money topics that matter most to you along with other ways to help you get more from your money.