Can Gas Stations Charge More for Using a Credit Card?
Yes, they can, but it still might be more cost-efficient to pay with plastic than cash.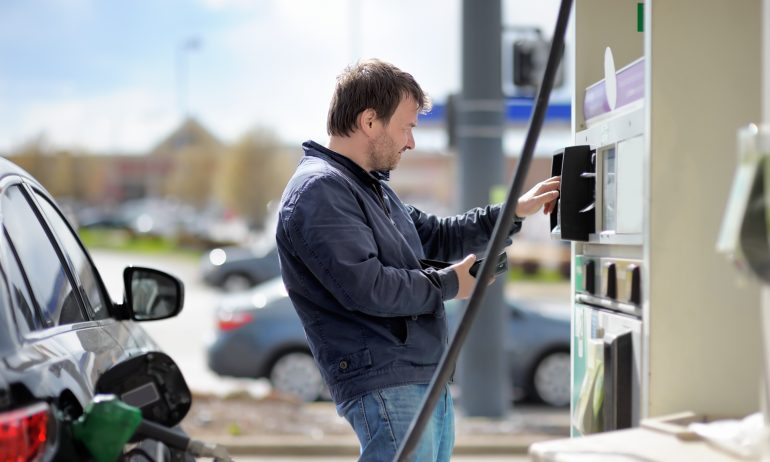 Many or all of the products featured here are from our partners who compensate us. This influences which products we write about and where and how the product appears on a page. However, this does not influence our evaluations. Our opinions are our own. Here is a list of our partners and here's how we make money.
Gas stations are legally able to charge extra for using a credit card. A surcharge passed on to the customer allows them to recoup the fees that the Visa and Mastercard payment networks charge them for transactions. So, it can make more sense for customers to pay with cash instead — or at least be more thoughtful with their credit cards.
Here's what you need to know about paying and saving money at the pump.
Ready for a new credit card?
Create a NerdWallet account for insight on your credit score and personalized recommendations for the right card for you.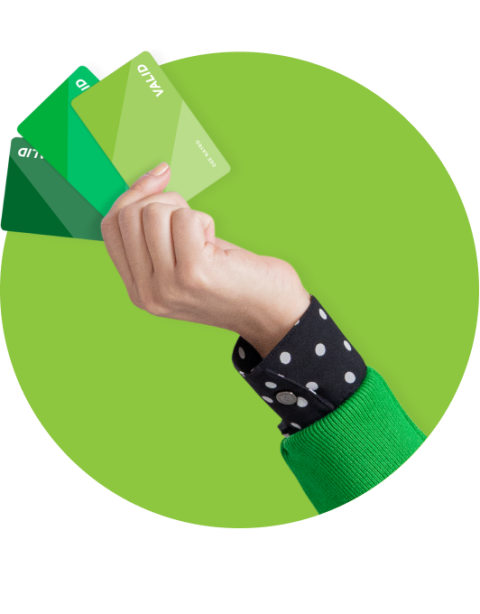 Why is gas more expensive when you pay with a credit card?
In 2013, merchants reached a settlement with the Visa and Mastercard payment networks allowing all retailers, including gas stations, to assess a surcharge on customers who pay with credit.
However, if merchants choose to do so, they must follow a host of rules to stay compliant with the terms of the settlement. For example, they're required to notify consumers, both at the register and on the receipt, that they're being charged for using credit.
Those rules can be cumbersome to follow. So instead of imposing a surcharge for using plastic, most gas stations offer a discount for using cash — usually 5 to 10 cents off per gallon.
As of 2022, 10 states prohibit retailers from passing credit card surcharges on to consumers: Colorado, Connecticut, Florida, Kansas, Maine, Massachusetts, New York, Oklahoma, Texas and Utah.
Why don't other merchants offer a discount for paying with cash?
It would be nice if consumers could get cash-payment discounts at every retailer, but that's likely a pipe dream. Gas stations sell one primary product, so it's easy for them to price their product differently based on the payment method. For a grocery store or big box store like Target, it would be nearly impossible to post two sets of prices for everything on their shelves.
By law, merchants cannot levy a surcharge on purchases made with debit or prepaid cards, with a few exceptions. When Visa bought the payment processing company Interlink, it agreed to let Arco and a handful of other gas stations continue assessing this fee.
How can I save money on gas?
If a gas station offers a discount to customers paying cash, and you don't mind going to the ATM occasionally, then that's a no-brainer for getting a lower price. It may already be the norm if you don't own or want a credit card or you prefer the cash envelope budgeting method.
Pay with a credit card strategically
NerdWallet recommends that you put almost every purchase on a credit card as long as you pay the bill on time and in full every month. But whether you'll save more at the pump using a credit card versus cash will come down to your card's rewards rate. For instance, if the card you plan to use earns just 1% back on all purchases, including gas, you may find that cash is more cost-effective. On the other hand, some cards are especially good for gas purchases as they get you up to 5% cash back at gas stations, easily beating the small discount you'd see when using cash.
Consider the two scenarios below. In both cases, let's assume the price of gas is $4.50, but you get a 10-cent discount for paying with cash, making the price $4.40. Let's also assume that you have a 16-gallon gas tank and you fill it up once a week. That's 192 gallons a quarter, so to make it simple, we'll round to 200 gallons.
Scenario A: Saving money with cash
If you paid with cash: $4.40 x 200 = $880

If you paid with the Bank of America® Unlimited Cash Rewards credit card: $4.50 x 200 = $900 - $13.50 cash back = $886.50

Amount you would save by paying with cash: $6.50
Scenario B: Saving money with a card
If you have the Discover it® Cash Back and use it to pay for gas when gas stations are a quarterly bonus category, you can earn 5% back on up to $1,500 in purchases each quarter. (Activation required.)
If you paid with cash: $4.40 x 200 = $880

If you paid with the Discover it® Cash Back: $4.50 x 200 = $900 - $45 cash back = $855.

Amount you would save by paying with the card: $25.
The rewards rate for some cash-back credit cards applies to gas station purchases beyond fuel, from snacks to gift cards. You probably won't get a discount on these items if you pay with cash.
Be wary of co-branded gas cards
Co-branded gas cards have fallen out of favor with consumers and for good reason. Discounts are limited by the type of card you have. For example, if you have a Shell credit card, you have to get Shell gas to receive the lower price. Also, most co-branded gas cards discount fuel in cents per gallon rather than a percentage of the total spend. As such, the savings rate decreases as the price of gas increases.
In general, you're better off getting a general rewards credit card that can be used for a variety of purchases.
Find the right credit card for you.
Whether you want to pay less interest or earn more rewards, the right card's out there. Just answer a few questions and we'll narrow the search for you.
Get Started
Get more smart money moves – straight to your inbox
Sign up and we'll send you Nerdy articles about the money topics that matter most to you along with other ways to help you get more from your money.