7 Times You Might Want to Product-Change a Credit Card
Swapping your card, instead of closing it and opening a new one, can help you avoid an annual fee and hard inquiry.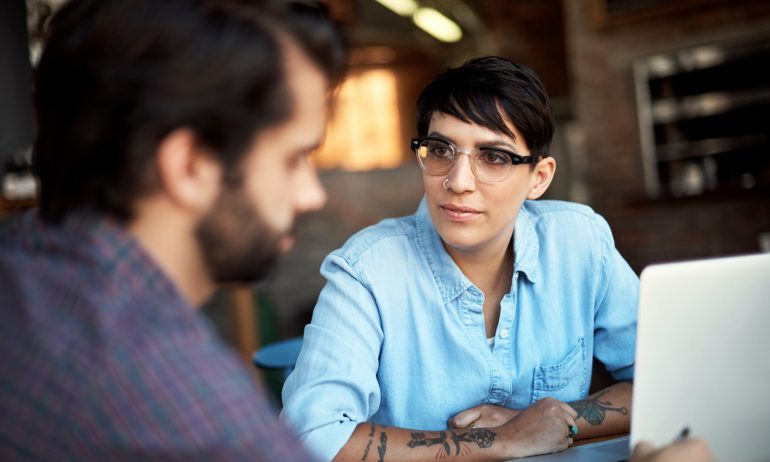 Many or all of the products featured here are from our partners who compensate us. This influences which products we write about and where and how the product appears on a page. However, this does not influence our evaluations. Our opinions are our own. Here is a list of our partners and here's how we make money.
As new credit cards update offers and your spending habits change over time, the card you've relied on for years may no longer fit. If that's the case, you can apply for a new credit card and close your old one — but that could mean forfeiting your remaining rewards and dealing with dings to your credit score.
Enter the "product change": a way to upgrade or downgrade your existing card for a higher- or lower-end card within the same family of products, typically without closing the old card and opening an entirely new one.
Upgrading or downgrading your credit card involves calling your credit card company and asking what options are available to you. Here are a few reasons you might want to make the switch:
1. You want to stop paying an annual fee
There's little reason to keep paying an annual fee when you rarely use a card and you cashed out any earned rewards a long time ago. In this case, downgrading to a no-fee version of the card is a money-saving move. The new card will likely have a less robust rewards program, if any, but that hardly matters when the card already spends its days in your sock drawer.
2. You want more relevant perks
Over time, your spending and reward-redemption habits change. Product-changing your card can unlock previously unavailable features. For example, upgrading your hotel card to a higher-end version can bring you up to a more elite status tier with that hotel chain's loyalty program, which can be useful if you begin to travel more often than before. Downgrading your card, on the other hand, means you no longer pay an annual fee for benefits you don't use.
3. You want to ditch the card, but not the rewards you've earned
Closing a credit card can mean forfeiting any rewards you still have in your account (or cashing them out, possibly at a lower value per point). A product change can be a way to hold on to your points — but keep in mind that point values may change.
Steffa Mantilla, founder of the personal finance blog Money Tamer, opened a Chase business card last year. While it charged an annual fee, it came with a generous sign-up bonus and higher-than-average point redemption rates for travel. Once she found that she was no longer using the card's travel benefits, she downgraded to the card's no-fee counterpart. Mantilla is open to upgrading back to the original card if her business travel schedule resumes in the future.
"Because I kept my card with Chase, I didn't lose any of my bonus points," she said in an email.
4. You want to ditch the card, but not its history
Payment history and the length of time that you've had credit are both factors in your credit scores. Hence, it can be beneficial to keep a credit card account open, active and in good standing for years. But, again, you don't need to pay an annual fee to get the benefits of a well-aged credit card. Downgrading to a no-fee card lets you maintain the same account history — and often even the same account number — for a lower cost.
5. You want to maintain your total credit limit
Another factor in your credit scores is credit utilization, or how much of your available credit you're using. We recommend charging no more than 30% of your total credit limit each billing cycle. When you close a credit card but your spending on other cards remains the same, it becomes that much easier to use even more of your available credit. This can negatively affect your credit scores over time. Keeping a card account open by upgrading or downgrading allows you to maintain the same overall credit limit.
6. You want to avoid a hard pull for a new card
Most credit card issuers perform a hard credit inquiry, or credit pull, when you apply for a new card. This can temporarily lower your credit score by a few points. Requesting a product change allows you to switch cards while bypassing the credit pull.
7. You're offered an incentive to switch
At times, credit card companies may try to entice you to upgrade with an incentive bonus worth a few thousand points or miles. Since the switch might require a higher annual fee, this bonus helps sweeten the deal, especially because product changes usually render you ineligible to qualify for the card's sign-up bonus for new account holders. If you're offered an incentive, it may be worth doing the math to see whether the bonus plus the card's higher ongoing rewards rate will offset a potentially higher fee.
Find the right credit card for you.
Whether you want to pay less interest or earn more rewards, the right card's out there. Just answer a few questions and we'll narrow the search for you.
Get Started
Get more smart money moves – straight to your inbox
Sign up and we'll send you Nerdy articles about the money topics that matter most to you along with other ways to help you get more from your money.