Apple Card Q&A: How It Works and What to Expect
Here's what to know about applying for the card, using it, earning and redeeming rewards, and more.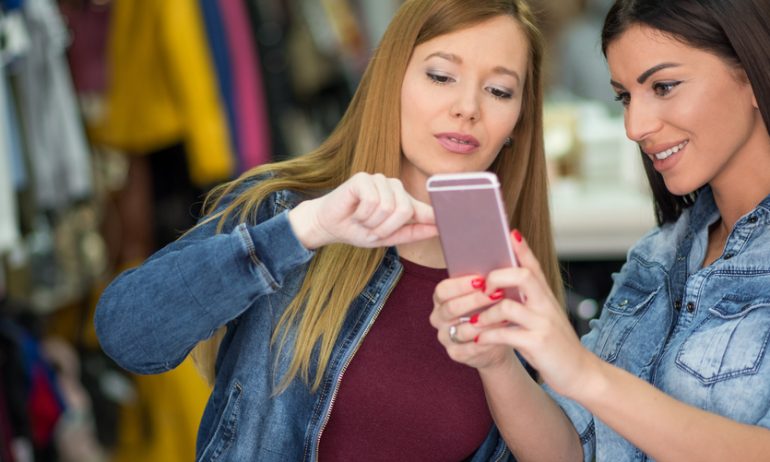 Many or all of the products featured here are from our partners who compensate us. This influences which products we write about and where and how the product appears on a page. However, this does not influence our evaluations. Our opinions are our own. Here is a list of our partners and here's how we make money.
UPDATE June 2021: The Apple Card is now available. Below is our article from March 29, 2019, after the card was first announced, updated to reflect the latest features of the card.
---
Apple, with its usual product-launch hoopla, touted how different its new Apple Card is from the competition. But the product's differentiators — and there are significant ones — are more subtle than sublime.
Apple has partnered with Goldman Sachs as the card issuer and Mastercard as the network to launch a credit card into a market that is already fiercely competitive. Issuers, including deep-pocketed megabanks, have been regularly improving and innovating their card offerings, especially in recent years.
Still, Apple has come up with a different digital-first flavor of credit card. Here's how it will work.
TERMS TO KNOW • Apple Card: The credit card. • Daily Cash: The card's cash-back rewards currency. • Apple Pay: Mobile payment system compatible with iPhone 6 and later. It allows wireless checkout at store terminals and in apps and websites that support it. • Apple Cash card: Virtual debit card that lives on your iPhone for sending and receiving money (similar to Venmo and PayPal). This is where Daily Cash will be credited. • Wallet app: A native iPhone app that includes your credit cards to be used with Apple Pay, as well as perhaps airplane boarding passes, loyalty cards and other virtual cards you've added.
How do I apply for the Apple Card?
Instead of filling out an online form or a paper one, you apply for the Apple Card through the iPhone Wallet app. To see the application in Wallet, you must be running iOS 12.4 or higher. Approval (or rejection) will come in minutes, and you'll have immediate access to the credit line on the account. That means you can start using the account via Apple Pay right away. Not all credit card issuers allow you to immediately use your credit line upon approval, but it's not unusual. American Express, for example, offers it on all its credit cards.
If you want to use the physical version of the Apple Card, however, there's a separate hoop to jump through. You don't get that sleek titanium card automatically; you must request it separately once your Apple Card application is approved. (To do that, go to the Wallet app and tap "Apple Card." Tap the more options button (the one with the three dots), tap "Get Apple Card," and then follow the instructions.)
How good does your credit need to be?
Apple isn't saying specifically, although it says it wants to make the card widely available, which suggests it might not require excellent credit (a FICO score of 720 or better).
Can I add authorized users?
Yes, through the Apple Card Family feature — although Apple uses the term "participants" instead of "authorized users." Participants ages 13 and up can make purchases with the card.
(At card launch, there was no way to add authorized users until the Apple Card Family feature rolled out in May 2021.)
Is there a sign-up bonus?
At launch, there was no sign-up bonus. But since then, the card has occasionally rolled out modest bonus offers — around $50 or so — for new applicants.
How do I pay with the Apple Card?
Via an Apple Pay terminal
The Apple Card will live among other credit cards tucked in your iPhone Wallet app and will work with Apple Pay terminals the same way those cards do. If you haven't tried Apple Pay at the checkout register, it works like this to use the card you designated as the default:
Pay with iPhone via Face ID. Double-click the side button, glance at your iPhone to authenticate with Face ID or enter your passcode. Then, hold the top of your iPhone near the contactless reader.

Pay with iPhone via Touch ID. Rest your finger on Touch ID (but don't press it to activate Siri). Hold the top of your iPhone near the contactless reader.

Pay with Apple Watch. Double-click the side button and hold the display near the contactless reader. Wait until you feel a gentle tap.
With successful payment, you'll see "Done" and a checkmark on the display.
You can also use Apple Pay in apps and on websites that offer that checkout option.
The physical card can be used normally, by swiping or inserting it into payment readers. But this version won't have a card number on it, nor will it have a CVV security code, expiration date or signature.
If you need to enter the card number online or on paper, those usual numbers are in the Wallet app.
How do I get cash-back rewards?
The Apple Card will earn cash back, which it calls Daily Cash, at the following rates:
• Apple Pay purchases made directly with Apple (including Apple stores, within the App Store and for Apple services).

• Ace Hardware purchases via Apple Pay. This includes purchases in the Ace Hardware app, on AceHardware.com and at participating stores nationwide.

• Exxon and Mobil gas station purchases via Apple Pay. This includes fuel, car washes and convenience store purchases.

• Nike purchases via Apple Pay (in U.S. stores, on Nike.com and on Nike apps).

• Panera purchases via Apple Pay.

• In-store T-Mobile purchases via Apple Pay.

• Uber and Uber Eats purchases via Apple Pay.

• Walgreens and Duane Reade purchases via Apple Pay.

All other purchases made via Apple Pay.

All purchases made with the physical Apple Card.
If you use Apple Pay, cash-back rewards are good: 2% back on all purchases is above average and 3% is competitive for purchases from a specific retailer. But limiting those rates to Apple Pay purchases only is a big restriction.
The physical card's 1% cash back is not competitive today. The new normal is 50% more, 1.5% back.
Daily Cash will be credited daily to customers' Apple Cash card within their phones. (That's more frequent than with most cards, where your rewards are typically credited monthly.) If you've never used it, the Apple Cash card already sits in your iPhone Wallet. Apple Cash can be used right away for purchases using Apple Pay, to put toward your Apple Card balance or to send money to friends and family by text message.
There is no option to receive a check by mail. The other redemption option is direct deposit into a bank account. You can do that by transferring money from Apple Cash to a bank account anytime for free.
In sum, earning rewards with the Apple Card is a mixed bag, but using your cash back is adequately flexible.
Good news: The card charges no annual fee, late fees or foreign transaction fees.
Simple cash-back cards often have no annual fees, so that's not a competitive edge. But its lack of late fees or any charges for making purchases abroad is more unusual for this category of card.
Apple also touted no over-the-limit fees, but those fees have been essentially extinct for years.
So all you'll have to pay to hold the card are interest charges when you carry a balance from month to month. When the card began accepting applications in August 2019, Apple said the interest rate was a variable APR of 12.99% to 23.99%, based on creditworthiness. The low end of that range is around 1 to 3 percentage points lower than many top cash-back credit cards from major banks, although credit union cards tend to carry even lower rates.
Apple won't offer balance transfers from other cards at launch.
How will Apple Card's security features work?
Mobile payment systems like Apple Pay are more secure than a physical card. So it's mostly the system, not the card, that will make Apple Card secure when using Apple Pay. In fact, Apple's description of Apple Card's security is very similar to its description of the Apple Pay service launched in 2014.
Whether you're using Apple Card or a different card in the Wallet for an Apple Pay transaction, the phone stores a unique number — different from your credit card number — and each transaction is authorized with a one-time, unique dynamic security code.
For Apple Card itself, the company created additional security and privacy measures so Apple doesn't know where a customer shopped, what they bought or how much they paid.
And with rampant breaches of credit card numbers — if you learned that a website you shopped at had been compromised, for example — you could generate a new card number anytime within the Wallet app. The old number would be invalidated.
What money insights will it offer?
Among the goals Apple talked about is offering customers information on their spending, so they can make wiser financial choices.
Categorizing spending — into food spending, shopping and entertainment — is useful information, but not a groundbreaking offering. It's available through many card issuers, banks and third-parties like NerdWallet and Mint.
One feature the Apple Card offers that you don't see everywhere is relabeling cryptic transactions with easy-to-understand descriptions helped by machine learning and Apple Maps. That potentially will also help to accurately categorize spending.
The Apple Card will also encourage you to pay a little more on your credit card to avoid interest charges, a healthy habit.
Round-the-clock support will be available via text message, Apple said. You can also place a voice call from the Wallet app.
What's the deal with the titanium card?
The physical card associated with the account lacks the identifying numerical details you would typically expect to find — there's no card number or security code on it, which Apple said makes it more secure. (Again, that information is in the Wallet app.)
If you choose to get it, though, you should probably just frame it and hang it on a wall at home. Its 1% cash back rate isn't competitive among today's cash-back cards.
The bottom line? Apple Card is a good choice for your digital wallet, but a poor choice for your real one.
Find the right credit card for you.
Whether you want to pay less interest or earn more rewards, the right card's out there. Just answer a few questions and we'll narrow the search for you.
Get Started
Get more smart money moves – straight to your inbox
Sign up and we'll send you Nerdy articles about the money topics that matter most to you along with other ways to help you get more from your money.