Should You Get the Apple Card? What to Know Before You Bite
It's not a game-changer, but it does offer some intriguing features. Here's how to know if it's right for you.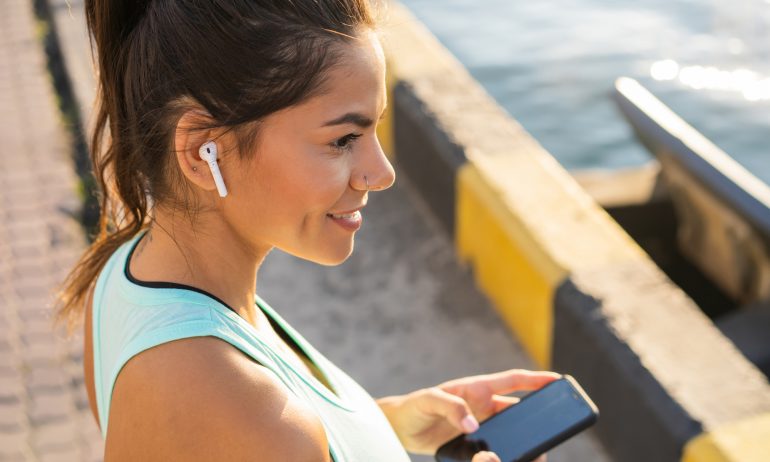 Many or all of the products featured here are from our partners who compensate us. This may influence which products we write about and where and how the product appears on a page. However, this does not influence our evaluations. Our opinions are our own. Here is a list of our partners and here's how we make money.
When Apple announced in 2019 that it was launching a , some fans may have hoped it would reinvent how we pay for things. But the product's features make it the credit card equivalent of a Red Delicious: relatively ubiquitous and somewhat bland.
Still, despite a crowded market of cash-back cards, consumers may be able to find room in their digital wallets for another one that will earn rewards, especially on pricey Apple purchases.
As with all Apple product announcements (and, really, all credit cards), the important question to ask is: Is this product right for you?
The $0-annual-fee Apple Card earns 3%  on Apple purchases, as well as at select merchants and through select apps, and 2% back on everything else — but only if you make your purchases via Apple Pay on your iPhone. If you use the physical version of the card, which is an option at retailers that don't accept Apple Pay, you'll earn only 1% cash back.
It's unclear what kind of credit scores you'll need to qualify for the Apple Card, but assuming you are creditworthy, you might benefit from this card. Here's how.
Siri is your spirit guide. Every device in your home, car and office comes from the Apple store (which, coincidentally, is where you hang out on weekends). Getting 3% cash back on your numerous Apple purchases would be a big boon, and for all other purchases, you're already well accustomed to waving your phone over the point-of-sale device at checkout. Here's a quick look at the current Apple Card rewards categories:
Apple says you can apply for the card through the Wallet app on your iPhone in minutes, and you can begin using it the moment you're approved. No need to wait seven to 10 business days to get a card in the mail. Similarly, when it comes to earning and redeeming your cash back, rewards are credited daily and can be used more or less immediately. Unlike many other rewards cards, you don't need to wait until your billing cycle closes.
Apple claimed in announcing the Apple Card that 70% of U.S. retailers accept Apple Pay. Certainly, as of this writing, several major merchants do accept it (or are in the process of rolling it out), including Target, McDonald's, CVS and Best Buy. It's also worth noting that the Apple Card has no foreign transaction fees, and Mastercards are widely accepted around the world, so in general it will make a decent travel buddy.
Apple says you won't be charged a penalty rate or a late fee should you miss a payment. The company does, however, note that "late or missed payments will result in additional interest accumulating toward the customer's balance." Regardless, NerdWallet recommends making payments in full and on time because .
At first, the Apple Card didn't allow authorized users. However, launched in April 2021, giving you the ability to share one card account with up to five other people. You can designate a co-owner, who is equally responsible for paying the bills, and authorized users (called "participants"). Account activity is reported to all for co-owners, as well as for participants who are 18 or older and opt in to credit reporting. Each member of an Apple Card Family group earns Daily Cash through their purchases and gets to keep the cash back they earn. This is unlike many other authorized user arrangements, where earned rewards go to the primary cardholder.
The 2% cash back on most purchases matches many of the highest flat-rate cash-back cards on the market. But it comes with a big asterisk, because you must use Apple Pay to get elevated rates. The physical card earns just 1% back on purchases, and that's just not competitive when . (In addition, you don't get the physical credit card automatically; you must request it separately after your application is approved.)
Here are some reasons the card may not make sense for you:
To use Apple Pay, you must have an iPhone model that can support it (typically iPhone 6 or later). If you're committed to a different mobile wallet, such as Samsung Pay or Google Pay, consider instead the . It pays 2% cash back on all purchases: 1% when you buy and 1% when you pay — and you can add it to the digital wallet of your choice.
Dreaming of a big sign-up bonus that can net you a free flight? The Apple Card doesn't offer that. A travel rewards card can, though. The $0-annual-fee , for example, earns 1.5 points per dollar on all purchases, not to mention a plum of a sign-up bonus. If you're willing to pay the annual fee, the earns bonus rewards in a variety of popular spending categories, including travel and dining. There's a great sign-up bonus, too. Points are worth more when redeemed for travel through the Chase portal, and you can also transfer your points to multiple airline and hotel rewards programs.
Some major retailers, including Walmart, don't accept Apple Pay. And while Costco does, you can only use Visa cards there; the Apple Card runs on the Mastercard payment network. This is to say nothing of the much smaller merchants where you may run into issues: Food trucks, mom and pop stores, bodegas and others simply may not be equipped to handle Apple Pay.
You may pony up for a new MacBook Pro once every few years, but if your everyday spending is focused primarily on a specific area, other cash-back cards may make more sense. Maybe you have a large family and do the bulk of your spending on groceries and gas. The earns 6% cash back at U.S. supermarkets, on up to $6,000 a year in spending (then 1%); 6% cash back on select U.S. streaming subscriptions; 3% cash back at U.S. gas stations and on transit (including such things as taxis, rideshares, parking, tolls, trains and buses); and 1% cash back on all other purchases. Terms apply (see ). Or perhaps you hit the town regularly? The  earns 3% cash back on dining, grocery stores and entertainment, including streaming services, and 1% everywhere else.
Read through Nerdwallet's full list of  for more options.
While the card does feature , there's no introductory APR offer on other kinds of purchases. With APRs ranging from 10.99% to 21.99% as of April 2020, this is not an ideal card if you need to carry a balance. A card with a lengthy  on all purchases would be a better option.
To view rates and fees of the , see .