Applying for a Credit Card After Bankruptcy
To rebuild post-bankruptcy credit with a credit card, a secured card is probably the best way to start.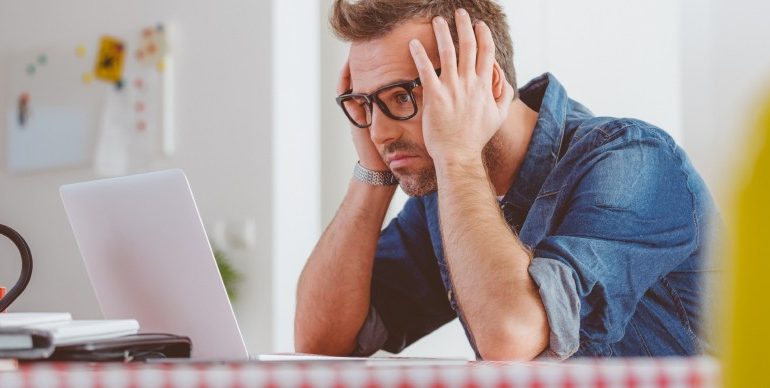 Many or all of the products featured here are from our partners who compensate us. This influences which products we write about and where and how the product appears on a page. However, this does not influence our evaluations. Our opinions are our own. Here is a list of our partners and here's how we make money.
Filing for bankruptcy typically means taking a big hit on your credit score, but it doesn't necessarily mean you're shut off from new credit entirely.
A bankruptcy filing on your credit reports will make credit approval harder. However, different lenders have different policies, and creditors look at multiple factors when determining your credit eligibility. Factors such as your income and the time since the bankruptcy was resolved also come into play.
Some credit issuers have explicit policies on how a bankruptcy might affect credit approval. The sign-up page for the Capital One Platinum Secured Credit Card, for example, notes that applicants are not eligible if they "have a non-discharged bankruptcy (one that is still unresolved)."
Issuers often aren't clear about the criteria on which they approve or deny applications. Most people find out whether they've been approved or denied only after applying — and receiving a hard credit pull that can ding their score further. Each lender or card issuer has its own guidelines on whom it accepts for specific cards. Those guidelines aren't as simple as having a certain credit score or having a bankruptcy that was resolved more than a certain number of years ago.
However, if you're looking to rebuild your post-bankruptcy credit with a credit card, a secured card is probably the best way to start.
Secured cards are designed specifically for people trying to improve their credit. They're different from normal credit cards in that they require you to put down a security deposit, usually a few hundred dollars. Your deposit typically equals your credit line: Make a $400 deposit, for example, and you have a $400 line of credit. The deposit protects the issuer if you don't make your payments. That makes secured cards a relatively safe bet for lenders extending credit lines to people with lower credit scores.
A secured card is different from a prepaid debit card. With a secured card, your deposit serves as a backup in case you don't pay your bill. With prepaid debit, the money you "load" onto the card is used to pay for your purchases. Prepaid debit cards do not help you build credit.
"Secured credit cards are obviously a good choice," says Carlos Colón, financial education program manager for Mpowered, a nonprofit financial coaching organization in Colorado. "Depending on the bank or credit union — and I like to advocate for credit unions because they are nonprofits — they may have some requirements in terms of how long the bankruptcy has passed."
Credit card issuers can and do deny applicants with recent bankruptcies or other dings on their credit reports, even for secured cards. If you suspect a bankruptcy filing may mean you'll be denied for a secured card through a larger issuer, consider applying for one at your local credit union.
"Local credit unions are often more lenient and accessible than a larger bank," Colón says, especially for those looking to recover from a bankruptcy. "Just be sure to make sure the secured card reports to all three bureaus."
If a card doesn't report to at least one of the three major credit bureaus, positive activity on your account — such as making payments on time and keeping your balance low — won't improve your credit score. The more bureaus a card reports to, the better, as long the information reported is positive.
Receiving credit card offers post-bankruptcy
Some people might actually receive an influx of credit card offers soon after bankruptcy. Approach such offers with caution.
"In our experience, consumers who have gone through bankruptcy will receive credit card offers," says Nina Heck, director of counseling and client services at Guidewell Financial Solutions, a nonprofit credit-counseling organization. "Creditors may even view them as a better risk than some other applicants, because having been through bankruptcy, they can't declare again for seven to 10 years. So in and of itself, bankruptcy may not disqualify you from obtaining credit. It's more a question of how it will affect the credit terms you receive."
If you're fresh off a bankruptcy discharge, any incoming credit card offers are likely to have low limits and high interest rates. Accepting an offer for this type of card — and using it wisely — can certainly help your credit. But jumping right back into credit card use might not be the best immediate financial choice.
Repairing credit after bankruptcy
The best way to qualify for a credit card post-bankruptcy is to fix your credit. But you can't do that overnight. It involves conscious changes to shift your financial outlook in the right direction.
"One of the main things for getting out of bankruptcy is to consider how your finances are going to be moving forward," says Jerry Buchko, board member of the Association for Financial Counseling and Planning Education. The financial stability lenders look for when they first approve you for credit is also important after bankruptcy, Buchko says.
Here are some steps you can take to improve your credit after bankruptcy:
1. Make sure all discharged debts are cleared from your credit reports
If your credit reports still show delinquent accounts after a bankruptcy discharge, odds are they're pulling your credit score down.
"We often recommend that people who have gone bankrupt request and review a copy of their credit report before applying for new credit," Heck says. "Sometimes there are inaccuracies. For example, an account that was included in the bankruptcy may not be reported as such."
Everyone is entitled to a free credit report every year from each of the three bureaus. If you see accounts that should have been reported closed in the bankruptcy, contact the bureau that's showing the error and get it fixed. Be sure to have your bankruptcy documentation available to confirm any misreporting.
2. Get your noncredit finances in order
Although bankruptcy can result from medical bills or other unavoidable debts, it's often brought about by fundamental problems with spending, saving and budgeting. Addressing those issues before applying for a credit card can help put you in a better position overall.
"Are you gainfully employed? Can you support yourself? Keep up with your bills? These things help," Buchko says. "It's not just whether you have a credit card or not."
Once you have your finances in shape, then it's time to consider strategic credit building via a secured credit card or even a credit-builder loan.
Filing for bankruptcy won't affect your ability to get a credit card forever. The record will remain on your credit report for seven to 10 years. But if you take a long-term approach to rebuilding your credit, it'll be easier to access a wider array of credit cards down the line.
Bankruptcy "doesn't necessarily have the same negative weight for the entire 10 years," Buchko says. "So if your financial activity post-bankruptcy starts to look better on your credit report — you're paying your bills on time, your debt-to-income ratio stays good, there are no more collections — your financial day-to-day activity will start to look better over time. The way your bankruptcy actually affects your credit score becomes less and less, assuming that everything keeps going well."
---
Find the right credit card for you.
Whether you want to pay less interest or earn more rewards, the right card's out there. Just answer a few questions and we'll narrow the search for you.
Get Started
Get more smart money moves – straight to your inbox
Sign up and we'll send you Nerdy articles about the money topics that matter most to you along with other ways to help you get more from your money.