What Dave Ramsey Doesn't Acknowledge About Credit Cards
You've heard about the dark side of credit cards, but there's also a positive side. Learn about the benefits they can offer with responsible use.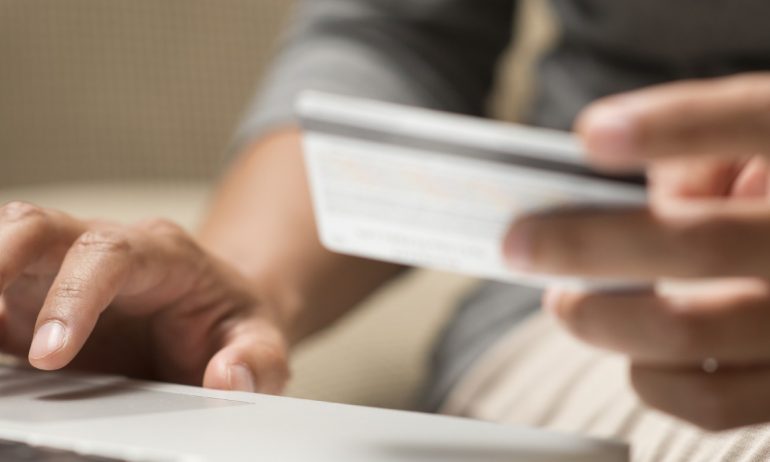 Many or all of the products featured here are from our partners who compensate us. This may influence which products we write about and where and how the product appears on a page. However, this does not influence our evaluations. Our opinions are our own. Here is a list of our partners and here's how we make money.
Credit cards aren't for everyone. But when used properly, they can provide rewards and perks you can't get anywhere else — benefits that you can get without spending any extra money.
Dave Ramsey, a popular personal finance expert, isn't shy about his disdain for credit cards. He often cites data showing that consumers spend more when using them versus cash and that the majority of credit card users don't pay their balance in full each month.
Taking that information in isolation, Ramsey's stance that there's no such thing as responsible credit card use seems to make sense. And there are people who would do well to heed his advice. But what Ramsey never acknowledges is that there is no one-size-fits-all approach to personal finance or any particular financial product. Some people handle their finances more responsibly than others.
Will you actually spend more?
Several studies do support the notion that consumers paying with credit cards typically spend more than those using cash. Ramsey quotes one in particular, a Dun & Bradstreet study that concluded that plastic users spend more on average than those who carry only cash. The study said this is the case because it's more psychologically painful to hand over cash than it is to swipe a card, whether credit or debit. (Ramsey does recommend using debit cards.)
There's anecdotal evidence that appears to point in this direction, too. For instance, in 2004, when many fast-food restaurants were just starting to take credit cards, then-Wendy's CEO John Schuessler reported that the average transaction for credit card purchases was $7, compared with $5 for cash purchases, a 40% increase.
However, a 2009 study conducted by Carnegie Mellon University economics professors Elif Incekara-Hafalir and George Loewenstein found "that credit card use did not significantly, on average, increase spending" for the study's subjects.
That study's conclusion doesn't necessarily negate or disprove other research on the matter. But what it does suggest is that study data can't be extrapolated into a standard answer that applies to everyone. Credit card users can avoid overspending by keeping a monthly budget and tracking their spending diligently — just like people who don't use credit cards.
Paying credit card interest isn't a given
According to data published by the American Bankers Association in December 2015, nearly 30% of credit card accounts are "transactors," which means they're paid in full each month and don't incur any interest. Conversely, 41% of accounts are revolving accounts, meaning they carry a balance from one month to the next, racking up interest on the unpaid amount. The remaining 29% are dormant.
With more consumers carrying a balance on their cards each month than paying them off, it's not unreasonable to suggest that people should think twice before using credit cards. With close to 60% of credit card accounts either dormant or paid in full each month, however, it doesn't seem that credit card debt is inevitable for all users, as Ramsey often suggests.
You won't get rich, but you can get more
Ramsey adds to his argument against credit cards by saying, "No one ever says they got rich off of credit card points." And he's correct. There aren't any credit-card-made millionaires out there.
But "getting rich" isn't the purpose, or the promise, of credit card rewards. Credit card companies want you to use their cards, so they offer cash back, points and travel rewards as an incentive to do so. Use a card for purchases you would have made anyway — for groceries, for example, or gas for your car — and you accumulate rewards easily. Depending on how much you spend in a year, you could earn hundreds or even thousands of dollars in rewards each year without changing your habits.
This only works, of course, if you use your credit card responsibly.
Tips for responsible credit card use
Ramsey's advice isn't right for every single consumer, but it isn't wrong for every single consumer, either. Many people do indeed spend more when using plastic — credit and debit cards alike — than they would if they were using cash, and this can result in crippling debt for some. Developing responsible spending and borrowing behaviors, however, can help you take advantage of the perks credit cards offer without having to deal with the headache of debt.
Budget and track your expenses. Whether or not you're in debt, creating a monthly budget can help you rein in your spending. Just having one won't magically force discipline, however. Tracking your expenses is key to making sure you stay within your budget. If you find that using a credit card is causing you to go over your budget, consider switching to cash until you've developed the necessary control.
Keep an emergency fund. Many people go into credit card debt because something bad happens — the car breaks down or they lose a job — and they don't have enough savings to weather the storm. It's important to include an emergency fund in your budget. Treat contributions to this fund as an obligation you must pay, rather than just saving whatever's left (if anything) at the end of the month. The more of a cash cushion you have, the less likely you'll need credit cards to keep you afloat.
Pay off your balance in full each month. It can be enticing to put off paying your bill for another day. Sign up for due-date reminders from your credit card company and consider setting up auto-pay for the full balance of the card so that you don't forget.
Don't sign up for a card just for the bonus. Many credit cards offer sign-up bonuses to attract new customers. But you must meet a spending requirement in a certain amount of time to receive the bonus. If you won't meet the requirement with your normal budgeted spending, you may be better off with a card with a lower spending requirement, even if that means a lower bonus.
For all the data generated by studies, they don't fit every situation. For example, while a 2015 study by Experian shows that millennials have the lowest credit scores of all generations, some savvy millennials have taken charge of their credit and earned enviable credit scores.
Ramsey's advice on credit cards is respectable. Those who have struggled with overspending and credit card debt in the past would do well to heed it, and those who are new to credit cards should be aware of it. But millions of Americans practice responsible credit card use and enjoy rewards and perks without sacrificing their financial well-being.
Find the right credit card for you.
Whether you want to pay less interest or earn more rewards, the right card's out there. Just answer a few questions and we'll narrow the search for you.
Get Started
Get more smart money moves – straight to your inbox
Sign up and we'll send you Nerdy articles about the money topics that matter most to you along with other ways to help you get more from your money.