For Excellent Credit, Pay Cards in Full Rather Than Carry Debt
The idea that you need to have debt to achieve an excellent credit score is a myth.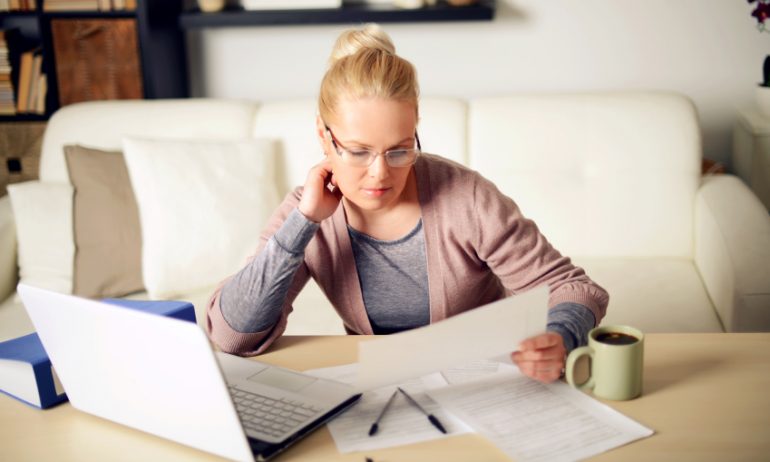 Many or all of the products featured here are from our partners who compensate us. This influences which products we write about and where and how the product appears on a page. However, this does not influence our evaluations. Our opinions are our own. Here is a list of our partners and here's how we make money.
Many consumers believe that to get a high credit score, you need to carry a balance on your credit cards from month to month, paying interest along the way. But research shows the opposite: People who pay their balances in full every month are more likely to have excellent credit scores.
NPR compiled data from the National Bureau of Economic Research showing that 73% of consumers with a FICO score of 800 pay off their credit card balances in full every month, compared with fewer than one-quarter of consumers who have a FICO score of 700 or less.
But what about the idea that you need to have debt to build credit?
"This is a myth," says Ken Chaplin, senior vice president at credit bureau TransUnion. "The key to building good credit is having access to open credit," not necessarily using that credit.
The confusion may stem from the fact that 10% of your FICO score is determined by how diversified your credit is. It can help to have a mix of debt types, including those that do carry over from month to month, such as a mortgage or car loan. But it's not required.
Ready for a new credit card?
Create a NerdWallet account for insight on your credit score and personalized recommendations for the right card for you.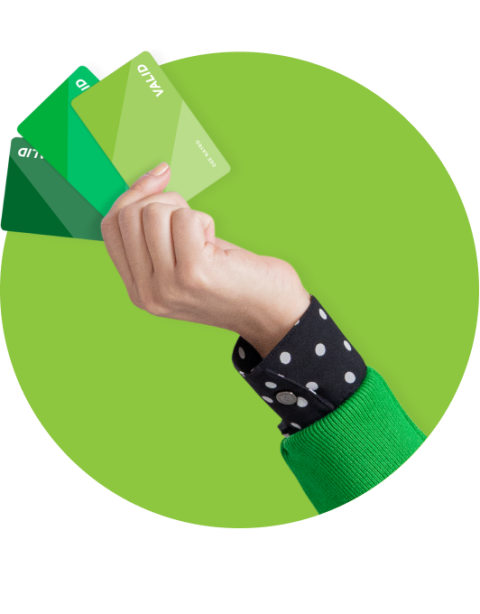 Why paying your balance in full is a good idea
A full 30% of your FICO score is determined by the amount you owe. A key element of that calculation is your credit utilization ratio, or the percentage of your available credit that you're currently using. "In general, your score falls when you use more than 30% of your available credit," Chaplin says. But don't view that 30% threshold as a target; a 0% credit utilization ratio is optimal.
Nerd note: Utilization ratios that go into your credit score are based on the balance the credit card issuer reports to the credit bureaus every month. To maintain a 0% credit utilization ratio on a given card, you would need to pay off the card's balance before the issuer reports it. This is usually by the statement date, but contact your card's issuer to be sure.
Tips to pay off your debt
If you regularly carry a balance from month to month, it may not be easy to start paying in full immediately. Here are a few tips to help you get on the right track:
Avoid adding more to the card: If you're trying to get your credit card balance down to zero, you'll need to stop using the card. Use your debit card or cash until you get your balance wiped out.
Cut back on spending: If you haven't evaluated your spending habits, now is a good time. Start by breaking your expenses into categories (such as rent, groceries, entertainment and so on) and then using receipts or bank statements to add up spending in each category from the past few months. Then mark areas where you can trim your expenses and use the extra cash to pay down your debt.
Increase your income: If you've cut your costs and are still strapped for cash, consider ways to boost your take-home pay. Do this by finding ways to increase your primary paycheck, taking a second job, doing side work, or selling a few things you no longer use.
Consolidate your debt: If you're carrying a balance on multiple cards, consider consolidating them onto a credit card with a 0% introductory APR on balance transfers. You'll save money on interest and pay off the balance more quickly.
Spend only what you have: Once you've paid off your credit card debt, make it a goal to spend only what you can pay off at the end of the month. Create a budget to establish your expectations and keep yourself accountable.
Make paying in full a priority
Paying your credit card in full is a good habit and will boost your credit score and help you avoid interest. If you're currently having trouble paying off your balances, don't give up. It might take some effort, but paying off your debt and keeping it that way will set you up for financial success.
Find the right credit card for you.
Whether you want to pay less interest or earn more rewards, the right card's out there. Just answer a few questions and we'll narrow the search for you.
Get Started
Get more smart money moves – straight to your inbox
Sign up and we'll send you Nerdy articles about the money topics that matter most to you along with other ways to help you get more from your money.