5 Things to Know About the Disney Credit Cards
The cards offer some fan perks, but a general-purpose cash-back or travel card will likely be a better choice in terms of financing a Disney vacation.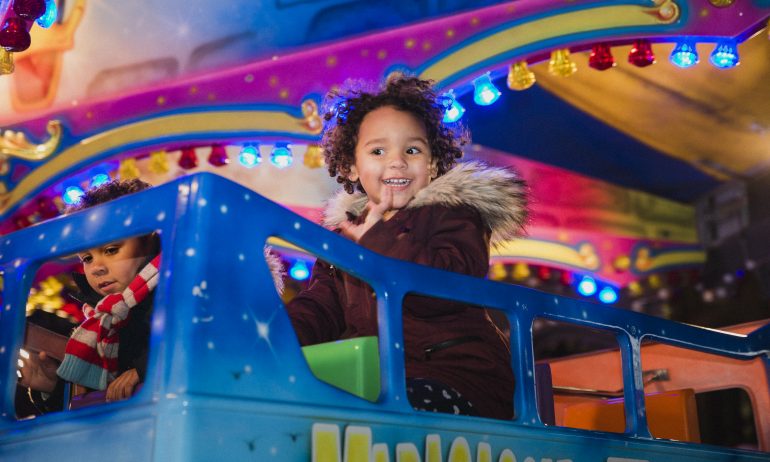 Many or all of the products featured here are from our partners who compensate us. This may influence which products we write about and where and how the product appears on a page. However, this does not influence our evaluations. Our opinions are our own. Here is a list of our partners and here's how we make money.
If the House of Mouse is your happy place, you may be thinking about getting a Disney-branded rewards credit card. There are two possibilities, both issued by Chase.
But given their lackluster, inflexible rewards and clunky redemption process, neither version of the Disney credit card deserves top-of-wallet status. They do offer some exclusive perks, but most people seeking a FastPass to Disney-related savings will be better off with a general that can put a lot more Mickeys in your pocket.
Here are five things to know about the Disney credit cards:
Disney credit cards come in two flavors, and both allow you to choose among several possible Disney-themed card designs, from Tinker Bell to "Toy Story."
Here's a glance at how they stack up:
These are not . Instead, your rewards come in the form of Disney Rewards Dollars:
These are not competitive rewards rates; the  is especially paltry, considering the .
The  is a slight improvement, but you can find several rewards cards that out-earn it — and in cash back, not "Rewards Dollars" — without requiring an annual fee at all. The , for instance, offers 2% cash back on all purchases: 1% back when you spend and another 1% when you pay the bill.
The sign-up bonuses on the Disney cards are similarly meager. Some can snag you bonuses of $200 or more. Others with annual fees can offer , depending on how you redeem.
For better options, check out NerdWallet's list of the .
Disney Rewards Dollars are worth $1 each — when redeemed toward eligible goods or services. So, first, the good news about what qualifies there: With the Premier version of the card, you can use your Disney Rewards Dollars as a statement credit toward airline travel. Redemptions start at 50 Disney Reward Dollars for a $50 airline statement credit.
But beyond that, Disney Rewards Dollars can be used only on eligible Disney or "Star Wars" spending such as Disney theme park visits, Disney cruises, Disney and "Star Wars" movies, and shopping at Disney's online and brick-and-mortar stores.
And for those options, the rewards redemption process is clunky:
If a is more of a once-in-a-lifetime thing and you rarely buy the merch, you might find it much easier to just earn cash back to spend any way you like, or earn general travel rewards to book your hotel, flight or cruise. The , for example, gives you 2 miles per dollar spent on anything; miles can be redeemed for credit against any travel expense at a rate of 1 cent apiece. The annual fee is $95, but it comes with a substantial sign-up bonus that covers that fee for several years.
If you're a frequent park hopper, these Disney cards could provide solid savings. Both cards offer discounts, which can be notoriously hard to come by at the Happiest Place on Earth. Cardholders save 10% on select merchandise purchases of $50 or more at select locations within the resorts and also 10% off select merchandise at Disney Store locations and shopDisney.com. Select dining locations within the parks also offer 10% off when you use your card, but it should be noted that there are blackout days when that discount isn't available.
The cards also get you a juicy 15% off select guided tour and recreation experiences at Disneyland and Walt Disney World. The savings here can be significant. For example, a one-day Ultimate Day of Thrills VIP Tour can cost up to $349 per person before tax, which means cardholders would save about $52.
If you don't want to have to pay for your entire vacation all at once, both Disney cards come with a good for six months after each time you buy a qualified Disney resort package or cruise. That's six months of breathing room to whittle down a bill that's likely to be several thousand dollars. As of September 2020, the ongoing APR on each card is 15.99%.
Information about the and the has been collected by NerdWallet and has not been provided or reviewed by the issuer of these cards.